I "Roomani Umme" requesting for support on behalf of my dear loving Father, "Abdul Bari" (55 yrs) . My Father, being a diabetic and nephritis patient, was tested Covid-19 Positive on the 5th May 2021.
He has been in a battle with Covid-19 for a month and was on
non-invasive ventilator (NIV) treatment
. His
lung
involvement has been around
70-75%
. Despite these difficulties, we were
hopeful
rest of the lung would strengthen, heal and take over remaining of his body. There was slow and gradual improvement in his recovery.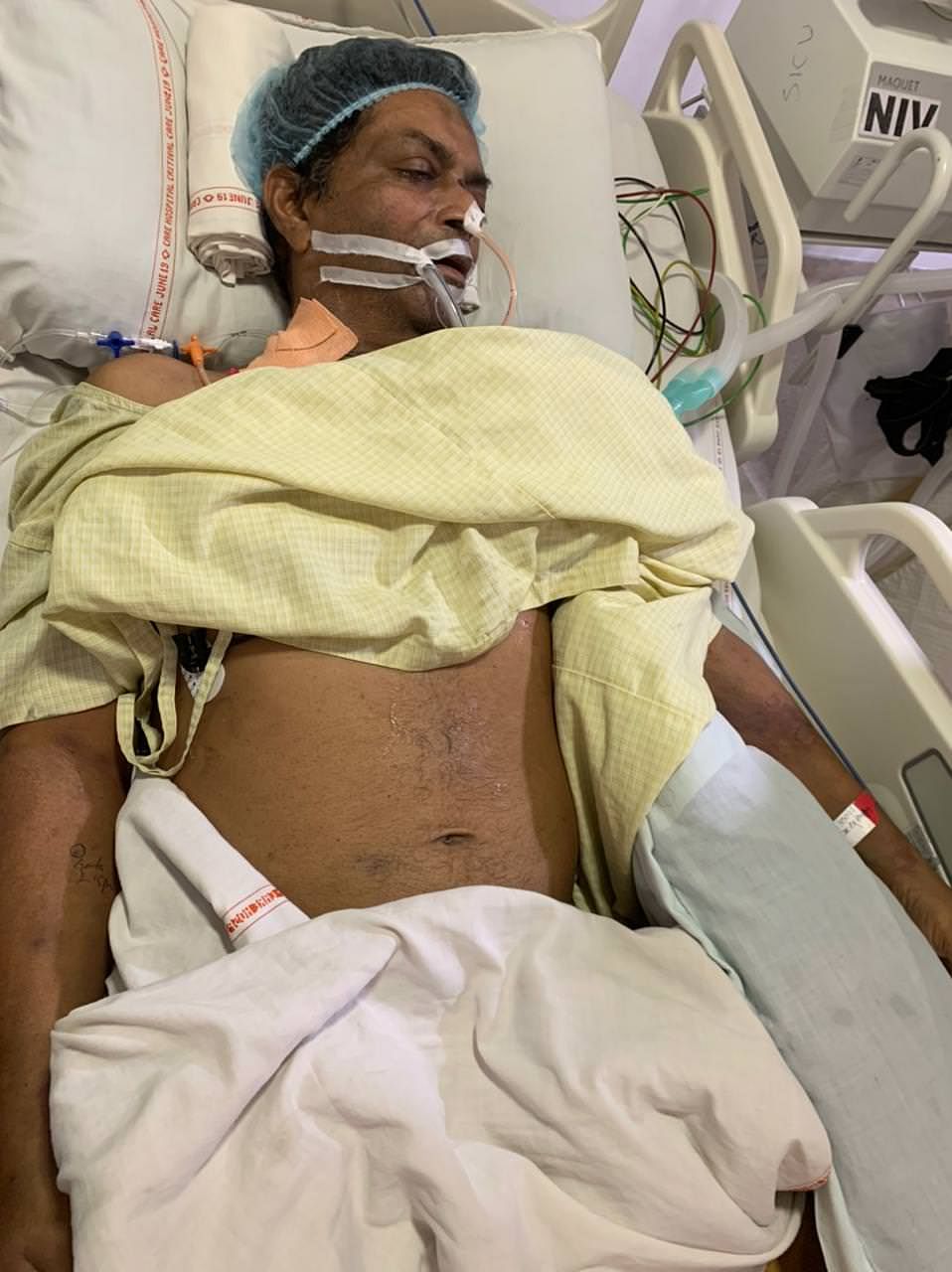 But everything changed on
13th June 2021
, He was diagnosed with
CO2 Poisoning
and had an episode of
Cardiac arrest
that made rest of his organs weak and compelled the doctors to put him on
invasive ventilator
, which was my father's biggest fear.
He begged to
NEVER
put him on Invasive ventilator.
With all the compilations, he is now heavily sedated and made unconscious to not feel pain. Doctors has given us
ONE option
to help my father live and get him out of Invasive Ventilator -
ECMO Treatment followed with Lung Transplant
.
What is ECMO Treatment and Approx. Cost?
The total cost is very high and we are unable to treat ourselves. ( This would include
Airlift from Bhubaneswar to Hyderabad
,
ECMO Treatment
and
Lung Transplant
)
I
humbly request
everybody to
support our family
through this difficult times and
Help my Father
come back home to us.
Any help
, big or small would mean a lot. Please keep him in your prayers to help ease his pain and suffering.
Thank you.
"Roomani Umme"
Hopeful Daughter.