Husband Died in Pandemic –No Income – (Need Support for Two Small children) In anticipation of your life-saving help.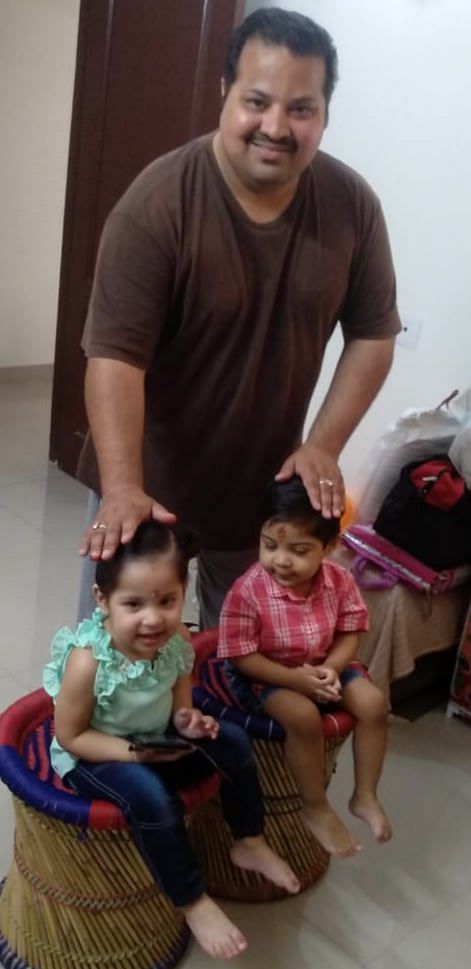 I am 43 Year mother of two small children under 3 years (Twins). My Husband Died recently along with my father-in-law because of Covid. I am completely drained out of all resources. In this grim situation, the livelihood and survival of my family seems in danger. My husband had already lost the job and we were barely managing our survival before his death. We were still happy with our limited resources and had plans for raising children in best possible way.
My husband wanted to see our daughter become a doctor and son as TITIAN – ALAS, their kindergarten schooling looks difficult. Our small savings got exhausted in treatment of both my husband and my father-in-law but that could also not save them and destiny had something else to unfold.
My Sister has also died due to Covid (Silent Hypoxia and heart Failure) who was my only support and I have no shelter and no professional skills to earn bread for my family. My father is also no more and died 6 years before so there is no support from parents also.
My mother-in-law also needs caring as she is around 70 years and has lost both the pillars of the family. I have no finance left for her medication and emergency needs but just one FD for 50K in my daughter's name. I really cannot think of a way to pay next month's expenses including medicines, groceries, and rental for a home to count the least. There is no pension for my father-in-law as he had taken the VRS.
I cannot go for a day job leaving all these members alone if I happen to get a small job somewhere as my small children need full-time monitoring and mother in law cannot look after them because of her age and medical condition.
Please help me as your generosity can make a huge difference for me and my kids. I have asked for help from several relatives and all have responded with their sympathy but no monetary help. I cannot blame them as they need money for their loved one in this time for an emergency which is sparing no one. I cannot even imagine what would happen to my children have not even started their schooling and have seen nothing.