Hi All,I am here to raise fund for a small kitten who was found on the side of a bridge on a rainy day with heavy flow of traffic. He was in a very weak, injured and dehydrated state with low body temperature due to staying wet in cold weather. We don't know for how long he was stuck on that bridge. He has Anemia, eye infection and fracture on hip joints of both his legs possibly from a road accident. He is unable to walk for now.
Fund utilization: For medical treatment : 20000 rs
His daily treatment costs around 1000 - 1500rs for iv fluids, saline to replenish fluid levels and antibiotic injections plus extra money for conducting tests based on symptoms such as FPV/FIV Test, X-Rays, Stool and Blood Tests.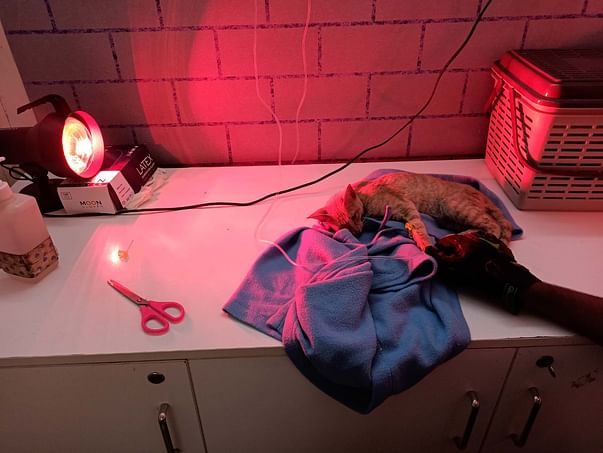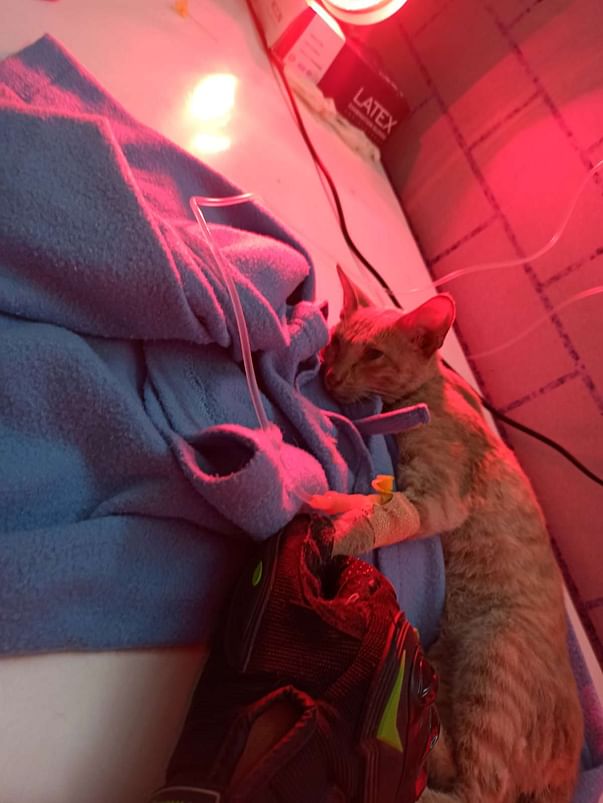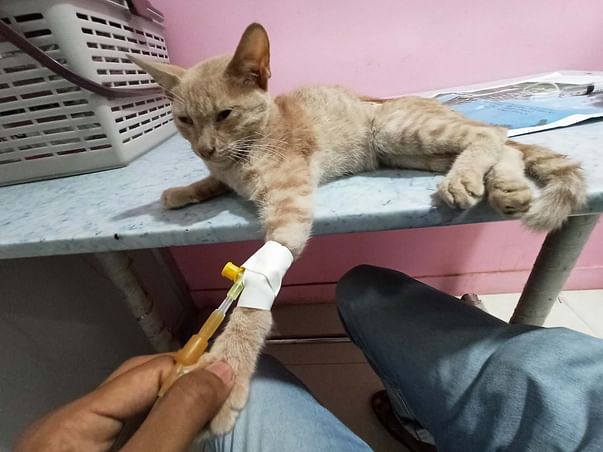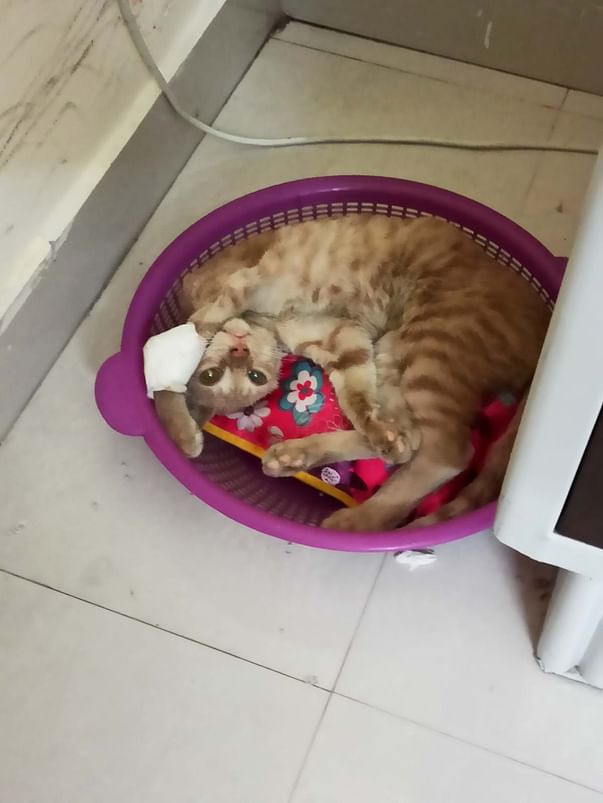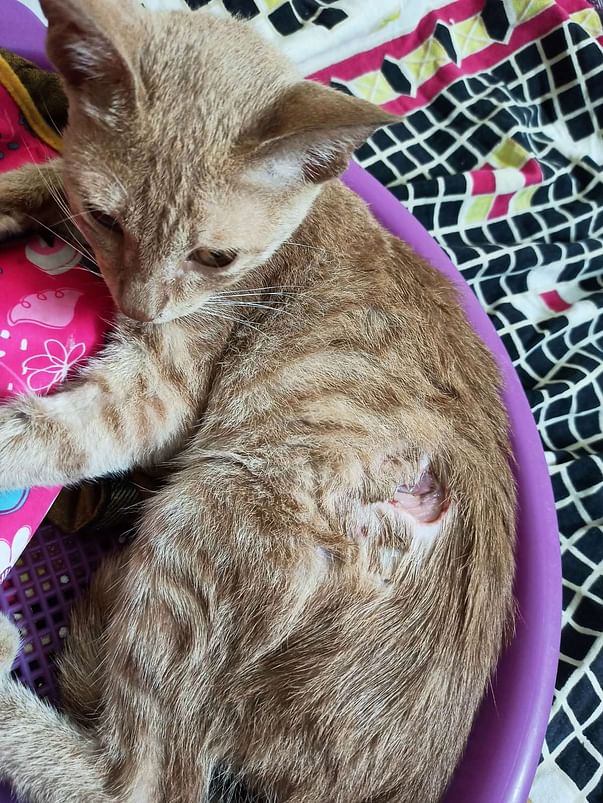 Please donate so we can save his life, or if interested you can adopt/foster him, he is a very beautiful and sweet kitten in need of love and affection!
Remember, you can make a difference for Goldu so please give him a golden chance and help us save his life!
Please come forward to support my cause. Any contribution will be of immense help. Do contribute and share this campaign link with your friends and family.