Babul Uloom Public School is special little low income private school in the community of Jafrabad in Delhi and I am Reena Khan, the Principal.It caters to the education of close to 200 students from Nursery to Grade 5. Our lovely kids come from the lower economic strata of the society and are, at times, even unable to pay the the monthly fees of Rs. 300. The teachers who also belong to the same community, get meager salaries for their hard work and efforts.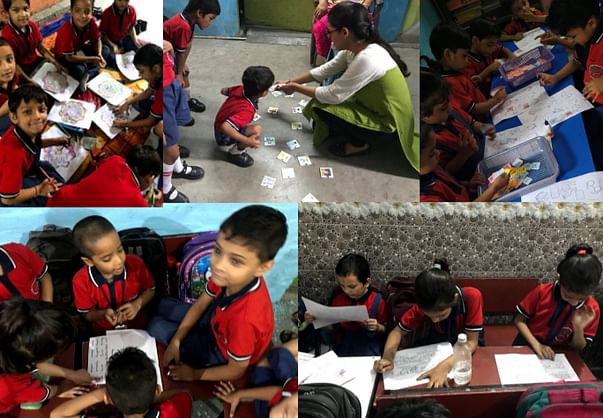 Times have always been harsh on us, due to financial constraints but the COVID situation has brought our school at the verge of shutting down. Unable to pay the fees of the school due to unemployment and low incomes, some parents are withdrawing their kids from the system itself. In order to provide the best education that we possibly can, we provide some of these students with the necessary books and stationary based on dues and revoke their fees.
However, we are unable to sustain that system anymore, since we are now struggling to pay the book publishers and the salaries of the teachers since the last 2 months and have exhausted our resources.

For some of the teachers that work in our school, the school was like a safe haven for them and a step towards financial independence, however with the lockdown and no salaries coming in, the struggles are getting burdensome.

Today, we need your help in sustaining our school and getting us back on our feet.
We will be using the amount collected
1. to pay for the dues that are pending (Rs. 20,000)
2. to pay the salaries of the teachers for at least 3 months. (Rs.1,20,000)

We hope that you will be a partaker in our journey towards giving the best education to our kids and not letting our financial condition be the reason they miss out on it!

Thank you for your generosity!