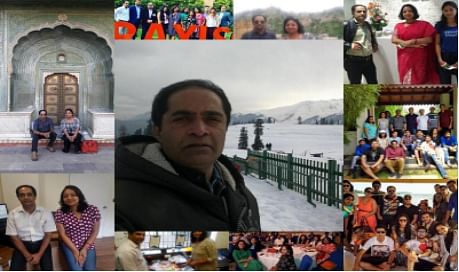 Dear Family, Friends, and Colleagues of Ravi,
Ravi passed away on August 21st, 2021 after bravely fighting cancer and then contracting Covid earlier this year. Ravi will always be remembered in our hearts and his death has left his family heartbroken. Ravi supported his immediate and extended family and leaves behind his wife, Sandhya, and twin children, Vaishnavi and Venkatesh.
We have established this page for those who wish to make an in-kind donation to the family with the children's education and living expenses. You may also offer your words of peace on the page for Ravi's family.
May Ravi rest in peace knowing that we came together to financially support his family during this sorrowful time. We are grateful for any contribution you may offer in his name. All donations will go directly to the family.
Thank you very much