Anna* is in grade 3. She can read & understand english and hindi. She can solve mathematical problems according to her grade level.

Marie* is in grade 5. She can read alphabets in hindi and with difficulty can read words without matra in hindi. Reading words with matra is out of question for her. The situation is worst for English as she can't recognize & read letters (a, b, c, d.....). The situation is not good in maths either where she can only recognize written numbers up to 50 and can only do addition without carry-on. In simple words, she can't solve mathematical problems according to her grade level.

You may be wondering how is this possible? My next 2 sentences will give you answer.

Anna study in a private school in Udaipur.
Marie study in a government school in a village of Kotra, Udaipur.

Kotra block is in Udaipur district of Rajasthan. According to 2011 census, Kotra had a population of 230,532 out of which 95% of total population belongs to Scheduled Tribes. Kotra has an average literacy rate of 20.52 % which is lower than national average of 59.5%.

Many reasons can be attributed to this low literacy rate – economic condition of people, no importance of education (especially school education) in people's life, schools being located in interior areas which create traveling problem for teachers, long walking distance between the houses of children & school, no electricity in houses of children due to which children can't study at night, low learning level outcomes , low motivation of teachers due to which triangle of education involving children, teachers and parents gets affected etc.

When we think about 2 scenarios mentioned earlier, many questions bombard our mind like who is responsible for this inequity in learning etc.

Instead of focusing on who is responsible, why it happened etc. we want to focus on what can be done to reduce this inequity in learning.

For reducing this inequity in learning, we are helping children learn by conducting learning sessions in community keeping safety in mind. We ensure children sit maintaining physical distance and wash their hands before & after session.

We are focusing on language learning. We are using Language Experience Approach (LEA) to help children learn & develop interest in reading language.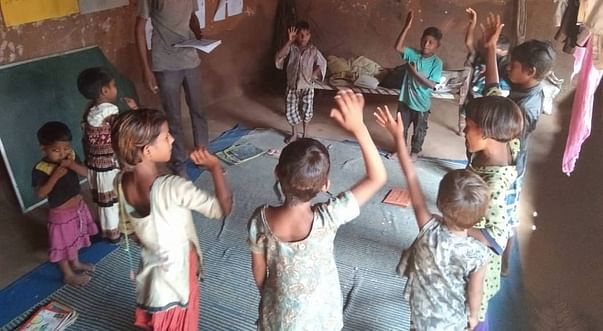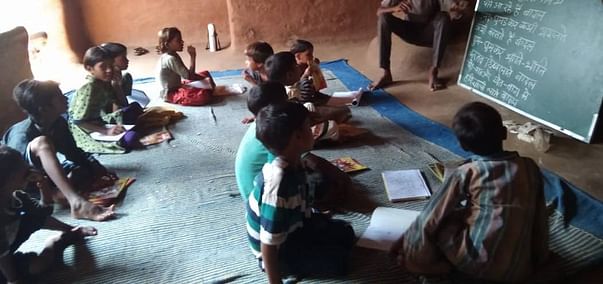 We require funds for space rent, stationaries, travel expenses and overhead expenses.

We request for your contribution to make following statement true -

Education is not a privilege of few but fundamental rights of all.

*Names changed to protect identity