My cousin Rajoo Ranjan
was diagnosed with
Pancreatic Cancer Stage - 2
in the month of October 2019, during his Jaundice treatment.
Current Situation:
Rajoo Ranjan's third Chemo session (Pre Surgery) is in progress. Doctor G.V. rao and his team are planning to perform a surgery in the month of March 2020, for which I need financial support.
The surgery will cost about 8-9 lakhs. Post surgery, Rajoo needs 3 more sessions of Chemoptherapy (9 sittings) which will cost around 5-6 lakhs
. As I am financially empty, I would be more than grateful if you could support Rajoo through this Journey!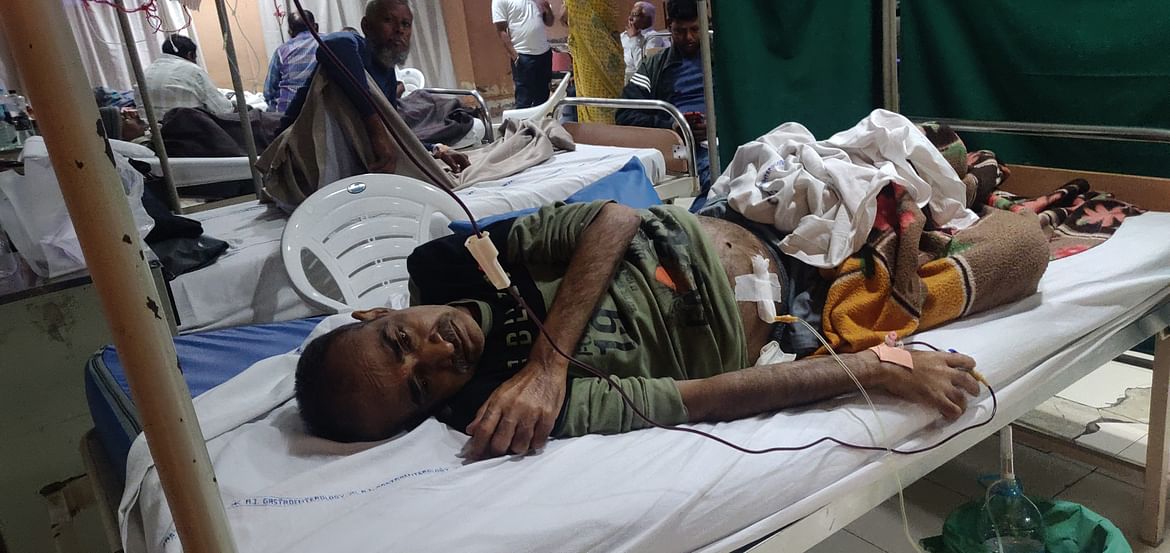 History:
Rajoo Ranjan Prasad Sinha is a small time advocate from a town called Chapra, Bihar. He has a 7 year old son and a loving wife who are worried about his condition. He shifted to my house (Sushil) in Hyderabad as they didn't have a financial back up and good cancer hospitals in Bihar. Since then (October 2019), me and my wife have been taking care of his treatment and family in Hyderabad. I have emptied all my savings (about
7 lakhs
) on his treatment - Chemotherapy and ERCP treatment.