About SENSEi:
Each of us at SENSEi had individually begun our journey through life's unique situations, the variety ranging from health issues, anxiety, mid-life crisis etc. Coming together through our common practice of meditation, we transformed our lives into a medicine-free and purposeful one. The community came together and started to grow with the vision to
enable all
to lead a
medicine-free, empowered and joyous lives.Why Meditation as a Cause?
Starting off, we noted that the term meditation itself had a lot of preconditioning attached to it and yet it was the dire need of the hour for everyone (whether it be proven stats or a general observation around our every day).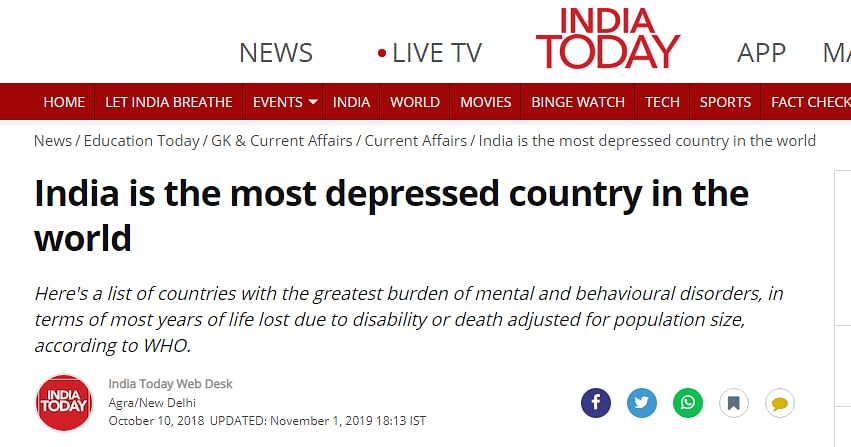 To tackle the challenge of holistic health, that includes physical, mental and emotional health, we give FREE meditation sessions on the SCIENCE OF MEDITATION to schools, colleges, corporate and other institutions that are willing to explore the beauty of this technique. In our sessions, we share the science behind what meditation really is and the practical technique of doing meditation (beyond the guru-based concept, mantras or visualization practices).
We also conduct mass meditation outreach sessions in public spaces using music as a medium to create awareness and de-mystify the myths behind the do-don'ts of meditation.
Through our own experience, we have seen a countless number of stories of Self- healing from ailments like blood pressure, migraine to cancer and empowered ladies after a low state of depression. Science too has been researching the benefits of meditation. Listing down a few below:
4 weeks of meditation can increase focus by 14%, while another showed that just a single session cuts mind-wandering by 22%;
A published study conducted at Google and Roche, in which employees who meditated for 8 weeks, had similar results; participants reported a 46% reduction in depression and a 31% reduction in anxiety;
Another study showed that 30 days of regular meditation resulted in an 11% increase in mental resilience;
A 2018 study found that medical students who meditated for just 10 days had a 12% decrease in stress; a separate study found that people who meditated for 30 days reduced stress by a third.
In one study, participants who meditated for 3 weeks experienced a 57% reduction in aggression and reactivity to negative feedback. In another, 10 days of Headspace reduced participants' irritability by 27%.
(source: headspace.com)
About the Campaign:
The Campaign Swa-Anubhav" was planned initially on April 17, 2020 as an experiential Youth festival which would include talks by inspiring speakers who are also regular meditators, workshops and exhibition stalls on conscious living and a music concert.
This was ofcourse, Pre-lockdown days.
Now, in the wake of the ongoing global challenges and India's lockdown scenario coupled with the emergence of Mindfulness as the most urgent need of the hour for both physical and mental health, SWA-ANUBHAV is going ONLINE.
Nothing can deter us to continue on with our purpose. So catch us on social media with planned ZOOM sessions with brilliant masters brought to you at the comfort of your home!
Why we need your support?
On principle, we do not obtain any monetary benefit in taking meditation sessions to ensure that we are able to reach the masses, without the filter of economic status. Similarly, the event as well will be absolutely free of cost. However, any voluntary contribution is welcome.
In our bid to support our dear friends at various organisations such as Friendicoes, WWF etc., any contribution that you make to us, 30% of proceeds will be equally distributed to our partnering organisations.
In case you want to support us in kind, whether it be in terms of food or clothes that you would like to donate: write into us at contact@senseiindia.org

In return for your support:
Rs 25,000 and more – Gratitude implied, you will have a chance to have personalized meditation sessions with our event speakers.
Rs 11,000 – Rs 25,000 – Apart from our heartfelt gratitude, we would like to honour you with a special memento on the day of the event.
Rs 2500 – 11,000 – Thank you note from our founders. You will get exclusive SENSEi kit with shout outs on our online platforms.
Rs 1,500 – 2,500 – You will receive personalized updates of the event from one of our Founders.