In the third edition of the Wise Wall Project, Project FUEL in association with Vikram Solar Ltd. is collaborating with the culturally rich and one of the oldest tribes in the world, The Maasai, in the Losimingori village Arusha, Tanzania, to build a community center-cum-museum and paint the village.

The Maasai tribe are known for their proud identity and long preserved culture. The tribe in Monduli in Arusha lives a nomadic life. The women walk nearly 9 hours every day to fetch water and the children often sacrifice education due to lack of accessibility to a school.

Together with the villagers and local partners, we have built a community centre and museum that will facilitate a safe space for them to learn, teach and grow. We will further paint wall murals on their houses along with the community centre. The project will benefit nearly 4000 tribe members.

The Wise Wall Project aims to document, design and strengthen the wisdom of rural communities and marginalised villages. We have been successfully doing this using art and other community outreach programmes as important methods of community building, social participation and visibility. The painted murals lead the way to raise support for the challenges our villages face today like migration, quality education and access to basic amenities. The villages we paint are amongst the world's first villages of life lessons.

These lessons documented are further designed and presented to the world through various mediums like education, films and events.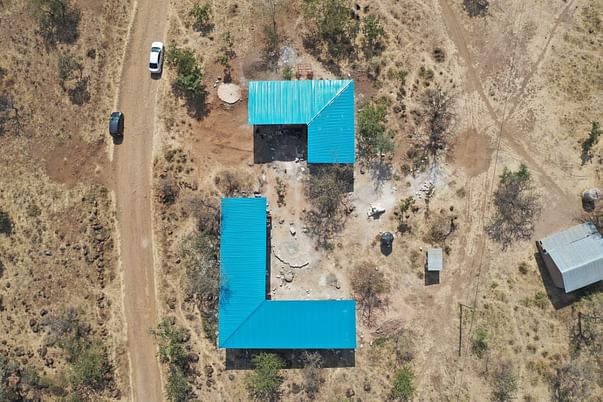 How can you help?
We are gathering finishing funds to make the newly built community centre functional, furnished and sustainable. The funds will be used to set-up-
A classroom for young children.
A souvenir shop where women beaders will send traditional Maasai jewellery. This will not only help promote the local entrepreneurs but also promote Maasai culture and heritage.
A space to facilitate different educational programs for the youth of the community to learn new skills.
A space for the villagers to store crops like maize and beans during the harvest season.
A community museum that will help preserve the Maasai culture and traditions. It will house cultural artefacts and artworks inspired by the tribe culture.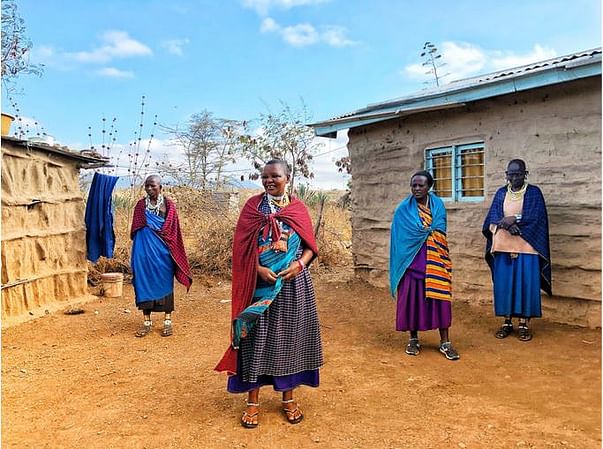 We will also undertake ethnographic research focusing on the cultural and social life of the families living in the village through in-person interviews. Inspired by the tribal style of art, the documented wisdom will then be hand-painted on the exterior walls of the Maasai houses and the newly constructed community centre. To execute the art component, Poornima Sukumar, one of India's most respected wall muralists will be collaborating with local Tanzanian artists, villagers and volunteers.
The fundraising cost will also cover travel, research, accommodation, food, audio-video documentation, equipment, post-production, painting, admin and operative costs.
We need a sum total of INR 30 lakhs/USD 40,000 to make the community center functional and paint the village and. Please CONTRIBUTE FUNDS, as much as you are comfortable with, to help us achieve our goal.
Previous editions:
In 2017, Project FUEL painted a 600 years old village called 'Saur' that has been declared as a 'ghost village' due to excessive migration. It significantly helped in raising awareness about migration from the hilly state of Uttarakhand, India.
In 2018, we collaborated with a village called 'Khati' located on the foothills of the Pindhari Glacier, Uttarakhand. Khati despite a rich history of culture and traditions, faces multiple challenges to basic necessities and a high-risk of migration. The stories we painted considerably helped the tourism and handicraft practices in the region.
You can read about the previous editions of the Wise Walls here:
www.wisewallproject.com
Our collaborators for this Wise Wall Project
Vikram Solar Limited
Vikram Solar Limited is a globally recognized leading solar energy solutions provider, specializing in high-efficiency PV module manufacturing and comprehensive EPC solutions. With an international presence across 6 continents, they are an active contributor in shaping the solar revolution.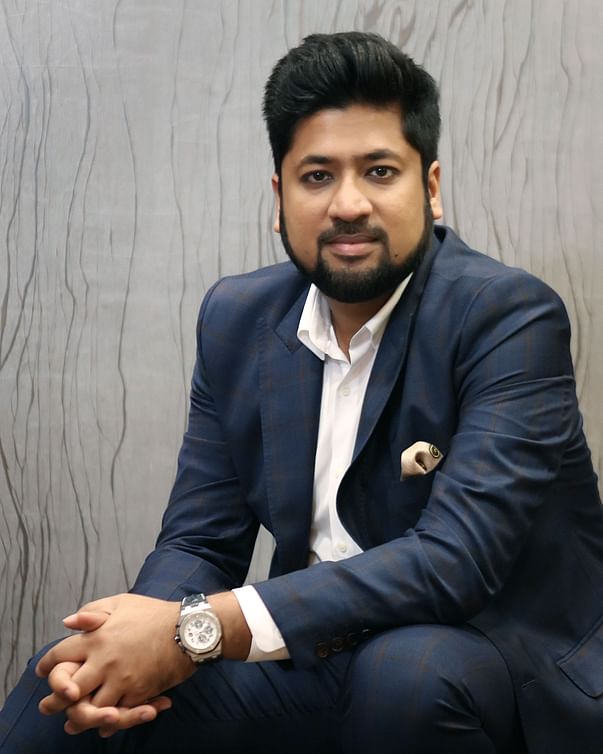 Mr Gyanesh Chaudhary
Managing Director and CEO, Vikram Solar Limited
Mr Gyanesh Chaudhary is a dynamic business leader and key driving force of Vikram Solar. Under his leadership, the Company has established itself as an internationally acclaimed solar PV module manufacturer and a comprehensive EPC solutions provider. Mr Chaudhary strongly believes solar is the core strategy and an answer to various environmental issues affecting the world today. He is a Business graduate from the University of Wales, UK and has a Diploma in Marketing and International Trade from the University of Boston and International Business from Harvard Business School, USA.

A practice that is set on an exploratory journey, traversing through the countrysides and hinterlands of India. They engage with the local population, listening to them, they learn and understand the nuances of their culture, way of life, why they build and how to build. In the process, the team creates a repository adding to the existing knowledge pool of built environmental studies.
These experiences and learning are imbibed into a contemporary practice where the work contributes in shedding a light on the lost crafts and building skills. This engages in a fresh dialogue that involves a relevant, modern-day application of an otherwise factual investigation.


Vijana Assembly
Vijana Assembly
is a non-profit organization, with its mission to inspire, motivate, train, and empower youth. A platform for youth, by the youth, they also work towards fostering innovation and entrepreneurship among them.
Lions Club of Dar es Salaam
Lions Club of Dar es Salaam
is a non-profit organization with a strong and focused vision to make a difference in the lives of many by empowering womanhood and supporting less fortunate children.
More about us
Project FUEL
documents, designs, and passes on human wisdom. For the past 10 years, using the tool of education, art and media we have worked with and benefitted survivors of human trafficking in Nepal to middle school children in Afghanistan to refugees in Europe to abandoned ghost villages in Uttarakhand; we have also had the privilege to take life lessons all the way to the United Nations Headquarters in New York.
Our work has been recognised as an innovation in education and recently adopted by the City Education Board of Antwerp, Belgium.