JSB boxing academy is located in Sadopur, Greater Noida, Uttar Pradesh 203207, India., Which is running by Mr. Pravesh Kumar, who is a youth from Village and he is helping Youth (mostly girls) from the nearby village, most of the youth came from financially unprivileged backgrounds, their parent even not able to provide them food and basics support to them what will help them in good productivity in their training at the academy........
Mr. Pravesh Kumar is very kind and he is working with Ambitious Youth Network to help local youth to get training in sport.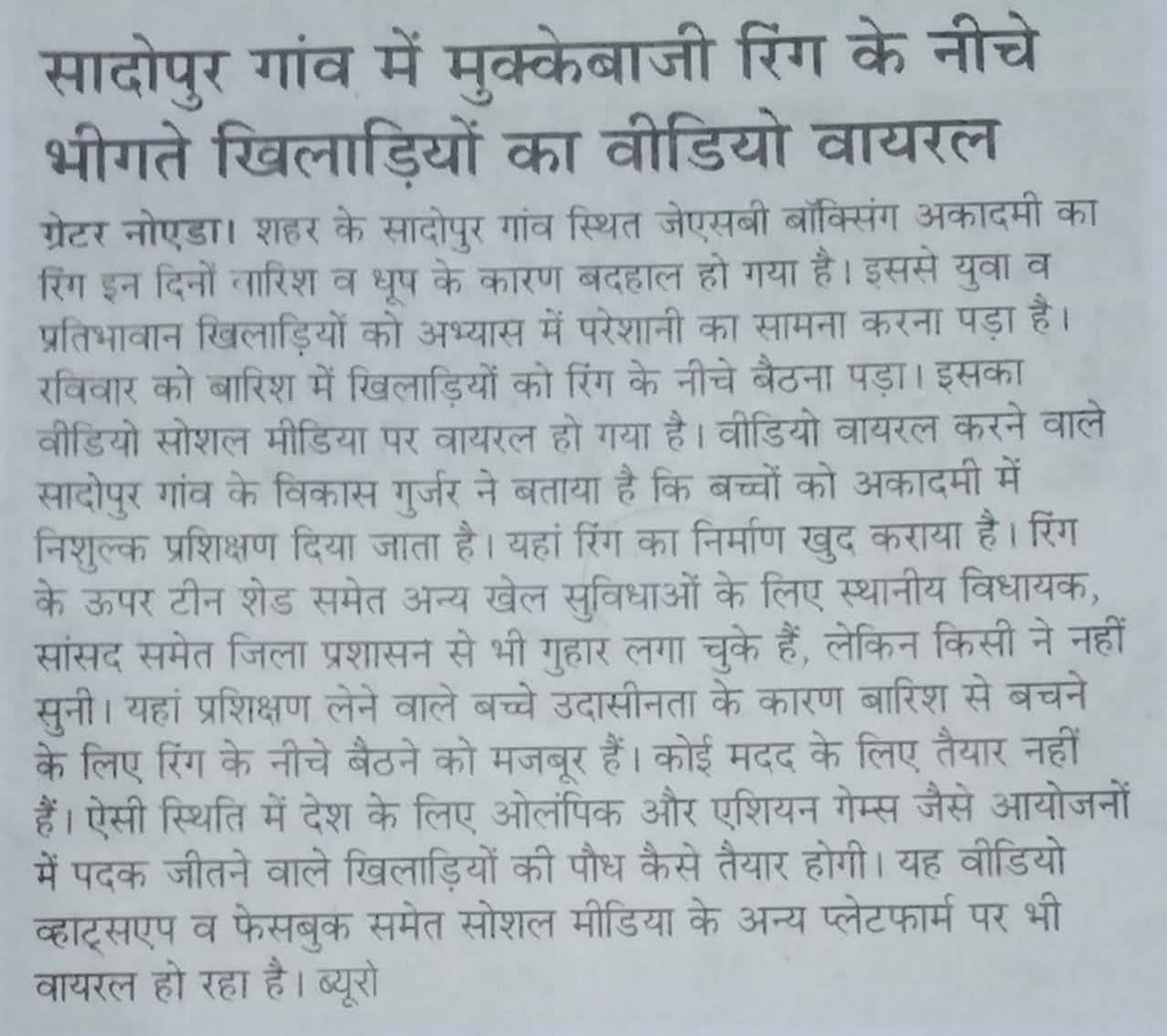 Recently they faced problems during the rainy, summer season, because of tin shade, water system, bathroom. and few basics facilities, this small amount will fund help them to fulfill their effort. Interested people can also help and support individual's youth for their monthly diet. You can Contact Mr. Pravesh to help them, Contact Number:- +91 7838785088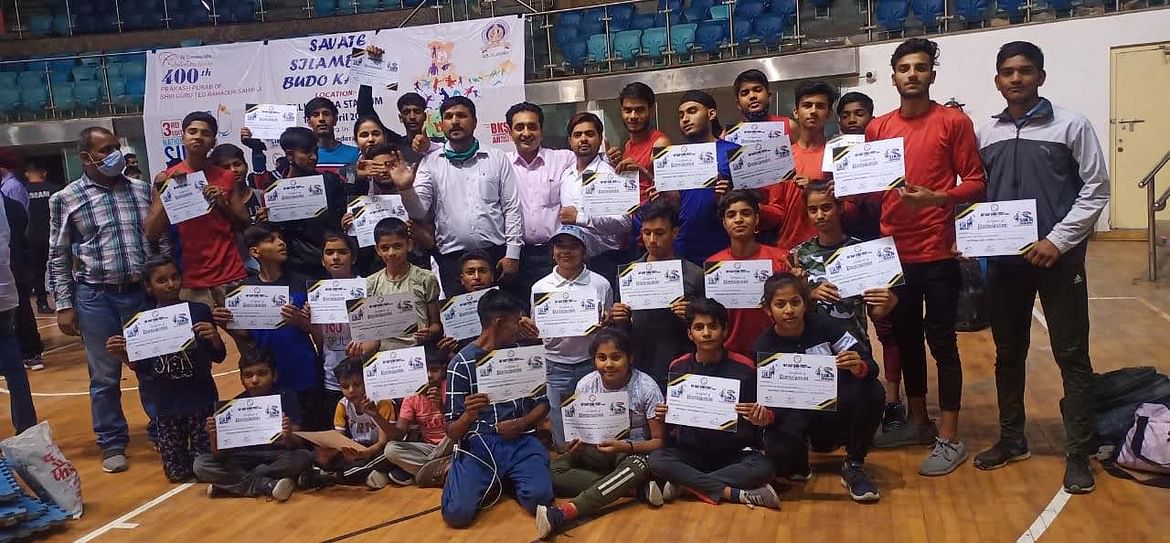 Success Story of this academy till date.1. Recently youth from this academy got a total of 16 medals including gold, silver, and bronze, and an award in Delhi kick national game, New Delhi, with help of Pramod Ji who is a coach in this academy.
Youth from this academy:- Vishu, Jyoti, Anshu, Prashant, shumit, Rajat, shiva, and much more youth are very hardworking. their dream will also help our country to get medals and represent our country at the international level in field athletics.
We request you to help them, your financial and motivational support will surely help them to do good.
You can see the Full Story Cover By @The Lallantop, Editor Mr. Saurabhi Diwedi, and team, About The youth Who Need your Help to Build A basics, Like Boxing Ring, infrastructure, bathroom, Water Systemat. JSB Boxing academy in, Sadopur, Greater Noida, Uttar Pradesh 203207, India.
#XTRAS : गांव के इस Center में Girls Boxing देखिए और लड़कियों की बातें सुनिएYoutube Link
https://youtu.be/AultYaeBcqw
I am attaching here their success story covered by the different newspapers,
and also the information for their effort to get a good facility at their academy. unfortunately, they did not get success to get financial support from the government agencies.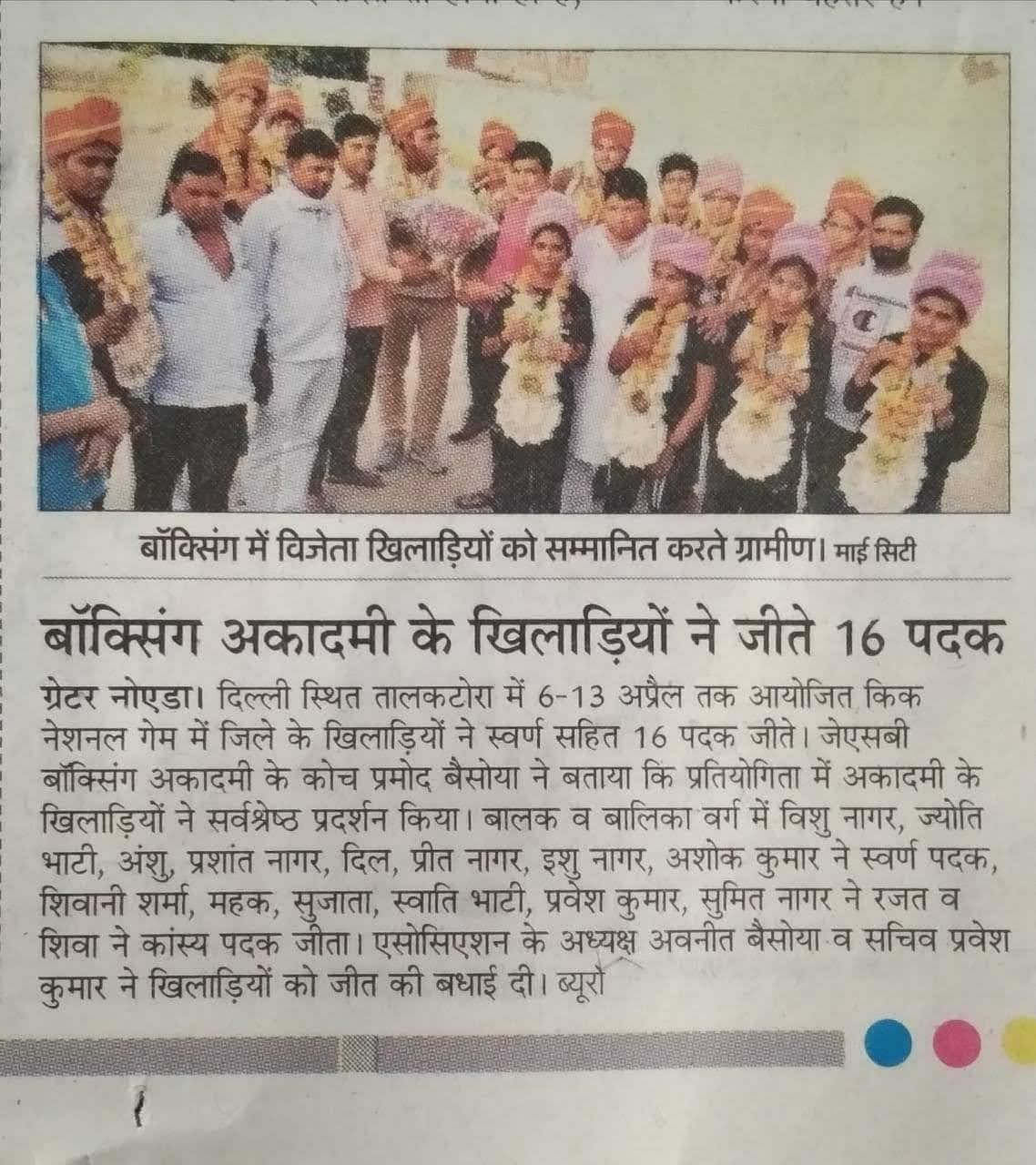 We including youth from the academy requesting you please help us, your every contribution will help us to achieve the milestones.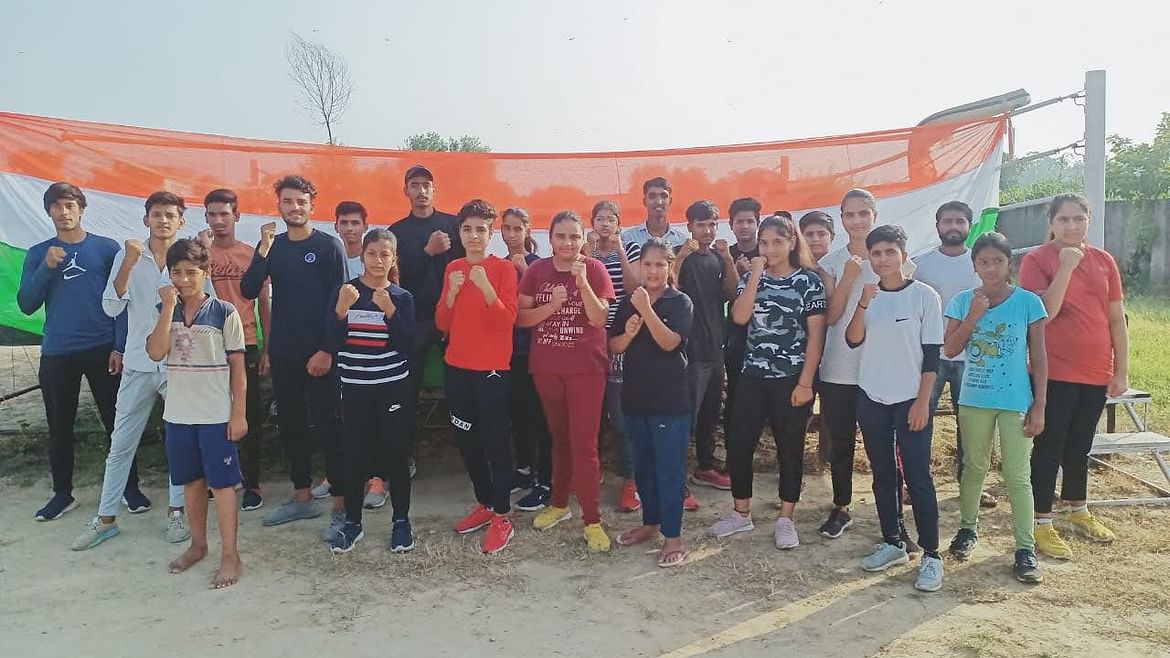 Renovation Of Arena- Tin Shed- 200000