Hi all,My name is Suraj jadhav and I am from Nashik Maharashtra, I wish to inform all the readers out there about this extreme serious medical emergency
slammed my family's happiness all of a sudden
. 🥺☹️ As the pandemic has affected millions of us globally, my father happened to face the same. In fact, caught up with Post Covid fungal infection 🦠☹️(Mucormycosis) that has devastated every one of us.
My father is not been able to recover 😖
from this it seems moreover the prescribed injections (Liphosomal Amphotericin B) has no availability and my father needs 100 vials of injection for treatment. 💉7000₹ per vial..
I am all broken and failed to gather any financial help to treat my father
.😟 He was found Corona Positive in 9th March 2021 and later had drastic headache for about 8-10 days and that led us to admit my father indorewala ENT hospital where we had to
pay off all our savings
😭💵 and my father is still not well due to after complications☹️...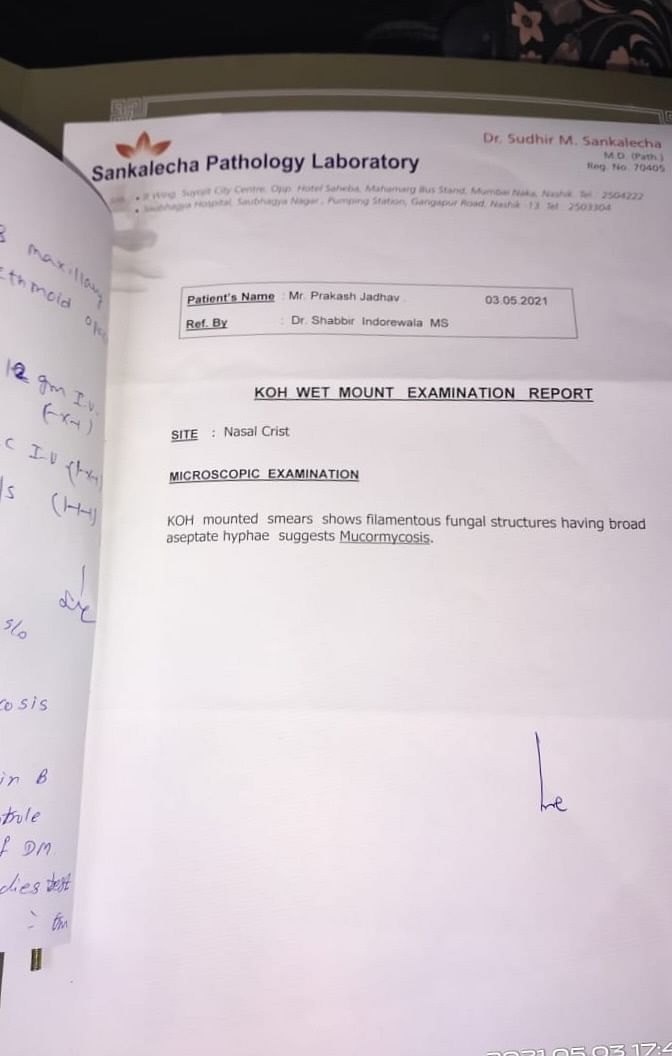 ☹️I am staying around my father 24*7 along with my sister at indorewala ENT hospital. I fail to manage the prescribed injection often and my father gets no treatment due to the same.
Price for 1 single injection is Rs.7000 I am completely broken and seeking for some financial help to arrange my father the treatment
.🥺 I request the readers to kindly
help me raise help for my father's medical treatmen
t. Please 🥺🙏🏻❤️
my family has
deplenished all our life savings
and cost of treatment being very high🥺😭💵