Hi Everyone,
COVID-19 has hit us hard. Please donate towards the noble cause and join the fight against COVID-19.
I am requesting everyone to come forward and help all those needy people who had contributed to our society in the past, without whose hard efforts our daily lives are incomplete (Laborers - The Daily Wage earners). Many daily wage earner have lost their jobs. Even though they are willing to work it's too difficult for them to get work in the current scenario, when the entire nation is going through a standstill due to lockdown. As they don't have any savings with them, they are forced to beg for money and food.
I request everyone to lend their helping hands and contribute a little towards this class of our society who had always helped us in a way or another.
Funds Utilization: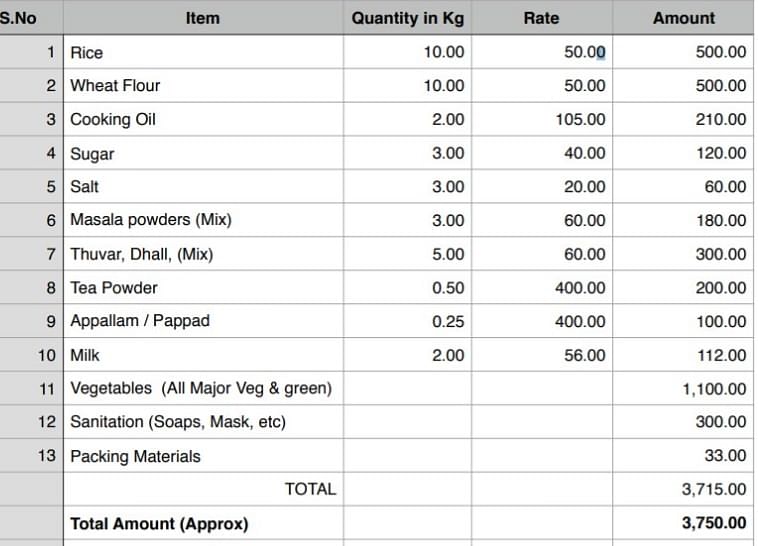 INR 3750 per family
We have around 800 families
3750*800= INR 3000000
Thanks