Waste Management at SissuAsk Yourself
Have you ever seen plastic lying around in a field, a river or any tourist destination you've been to?
Have you ever felt we need more trees?
Have you ever felt you need fresh air to breathe?
Well, we feel the same and are prepared to act on it!
Sissu has been an unexplored village till 2020 and after the ease of the Atal Tunnel, the village has suddenly seen a large influx of tourists. As a result, Sissu has also witnessed a large amount of plastic and hazardous waste which is now becoming a difficulty for the village of only 650 people to handle by themselves.
Who we are?
As tourists and explorers we landed in the lap of the mountains to connect with nature and soon realised that in pursuit of the same, maybe even unknowingly, most tourists are converting naturally sacred spaces into polluted spaces (just like our cities)
Surely the sight of beer bottles and packets of chips against our majestic mountains is an eyesore and it's our responsibility as tourists to change that, for the sake or locals and for the sake of Mother Nature.
Each drop creates an ocean and similarly every individual initiative saves the environment; a
mantra
we stand by. Our on-ground efforts with cleanup drives at Sissu have already proven positive and our vision to bring back and maintain the sanctity of the mountains.
What We Do?
Cleanliness Drives to reverse the current damage done at Sissu.
Involving the local community and providing them training on garbage disposal.
Co-ordinating with the village Panchayat to establish a system to maintain healthy tourism.
Working with the Panchayat towards creating a garbage collection centre that ensures all waste is managed and segregated correctly.
Providing education to locals on recycling and long term benefits of waste management.
GET INVOLVED AND SIGN UP TODAY!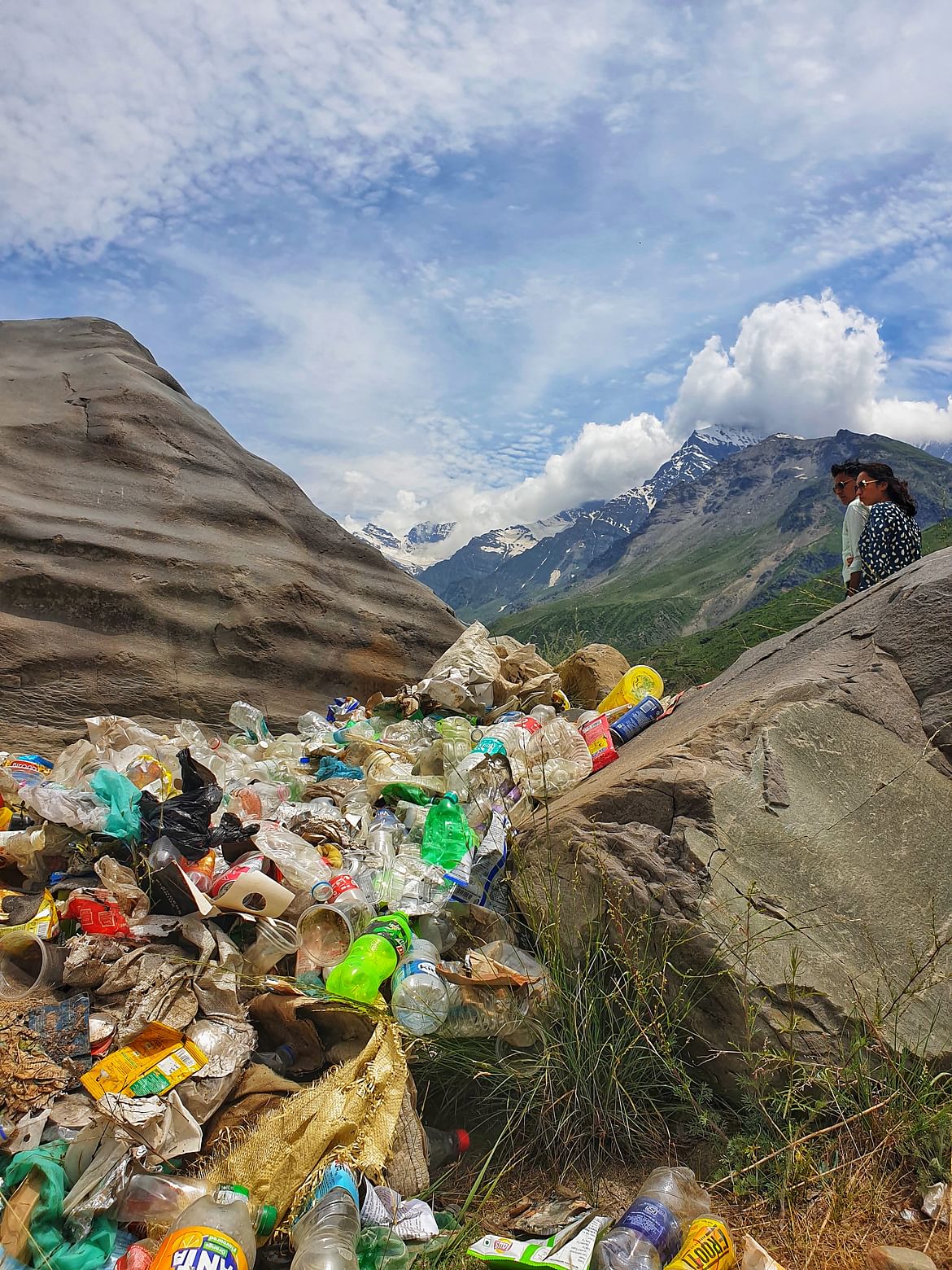 Utilization Break Up-
Expenses For One Month- Rs. 157000
Expenses For 4 months- Rs. 6,00,000 approximately