DO YOU REMEMBER MY RESCUE POPEYE?
Two years ago, in March of 2019 I received a call from a volunteer about a small puppy wandering in the streets of Noida in the dead of the night. Unable to find a litter as sight we decided to shift him to a local boarding for a while. Little did I know that my journey with him was longer than I'd thought!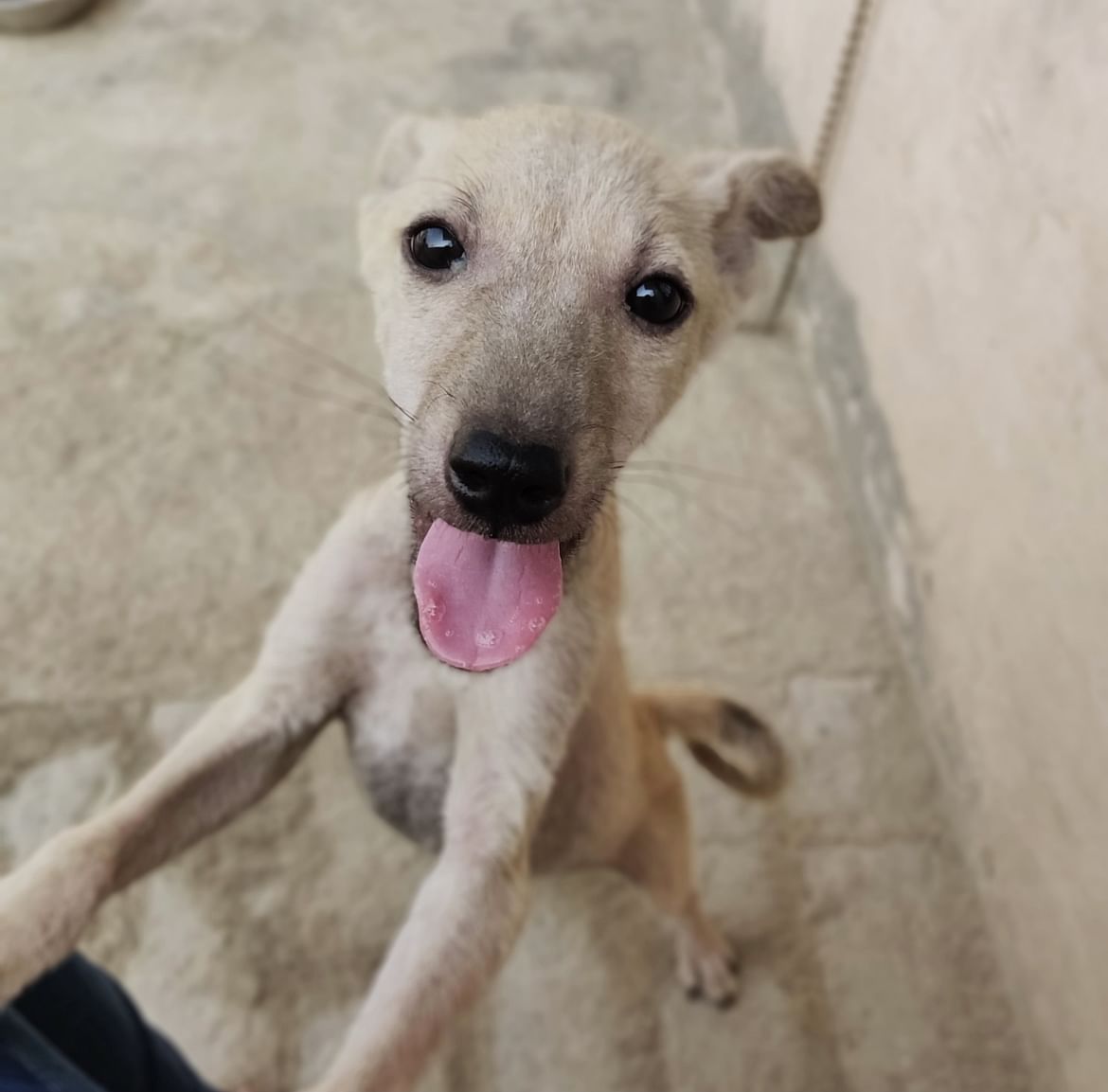 I tried very hard to find a home for this little boy, however no one showed any interest in adopting him. A month later, Popeye started showing signs of severe mange. Within a week, his condition escalated and his tiny little body was filled with scathes and blisters. There reached a point when we had to cotton wrap his tiny little paws so he would not be able to scratch himself.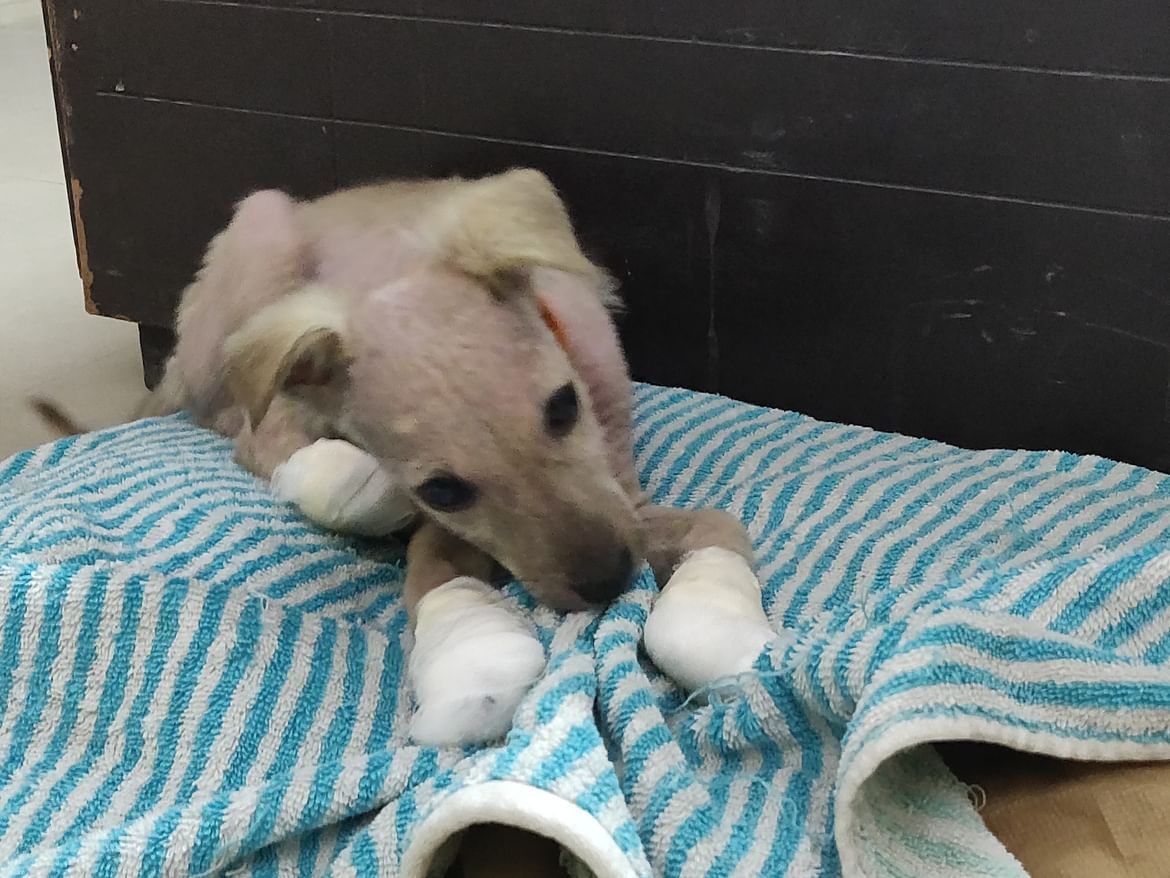 It was a very pitiable sight, and I cannot imagine what Popeye was going through. Within the next two weeks, he lost all his fur. I started his treatment and medication, but Popeye wasn't getting any better.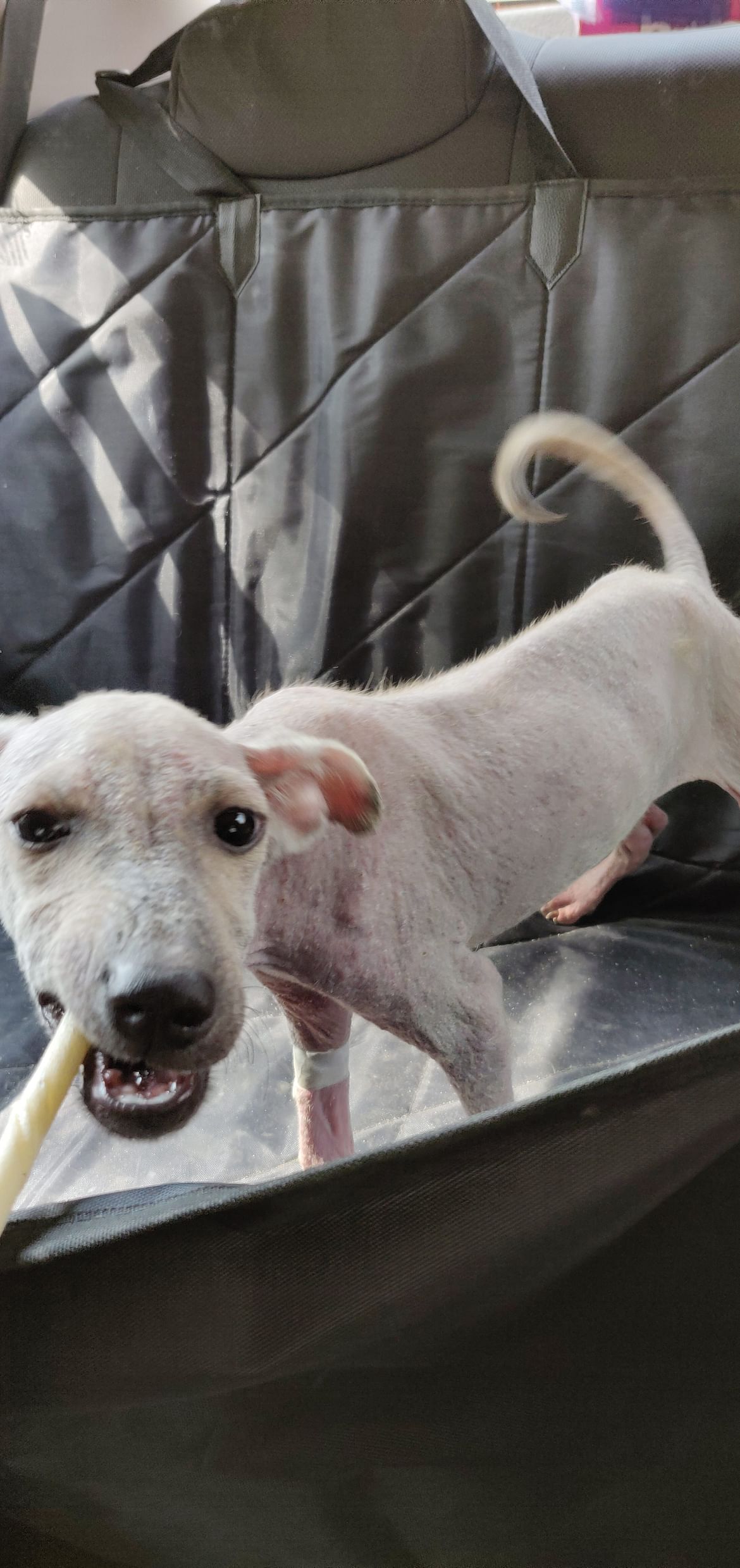 It took almost 6 months for Popeye to recover and grow fur. He had lost a lot of weight by then, and was suffering from behavioural issues. After months of training and heathy diet regime, this is how our boy looks now.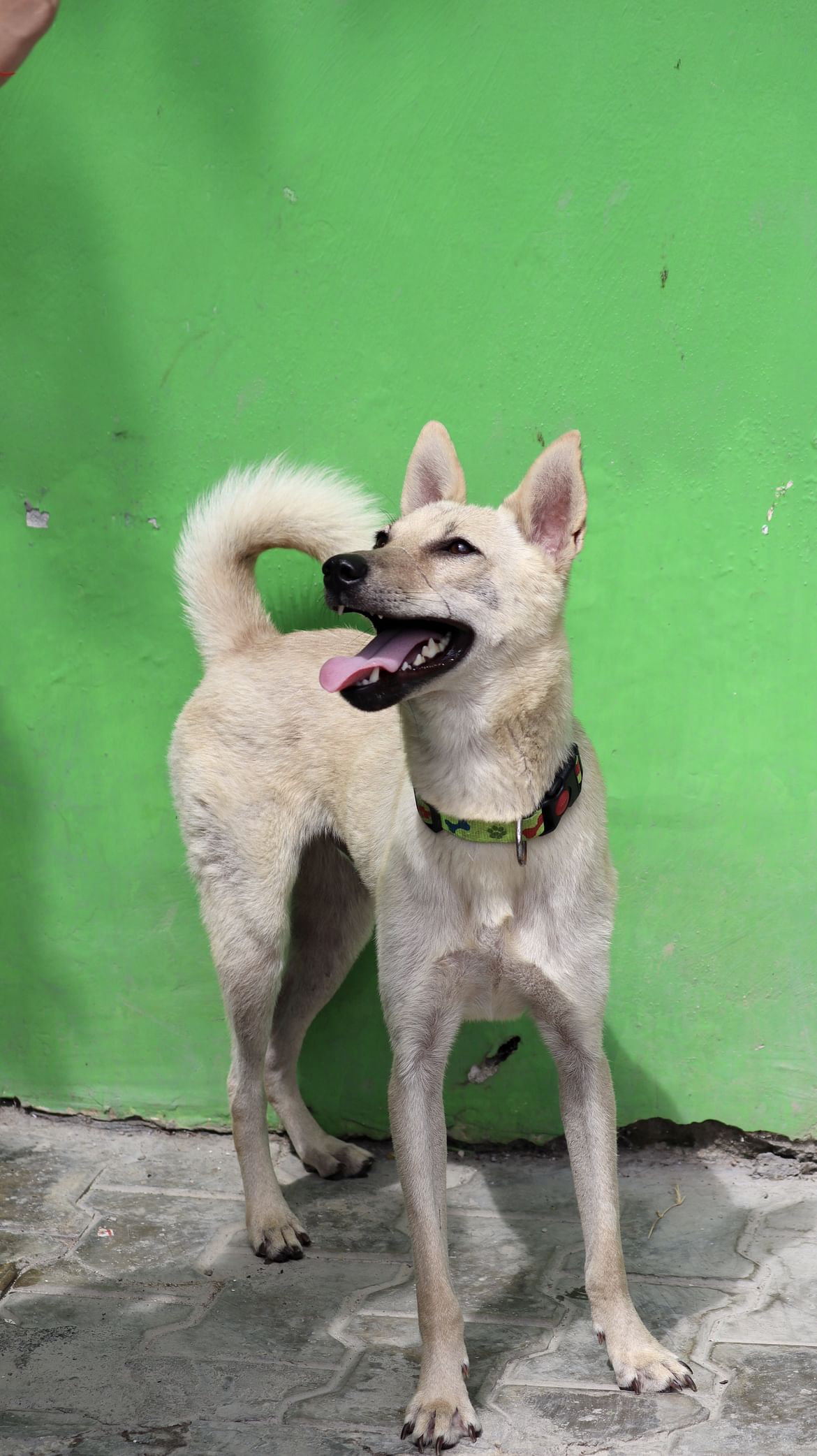 None of this mattered anymore, because by now he was an adult, and no one came forward to take him home. Everyone saw him, and rejected him. Until last year when Fast Friends rescue in New Hampshire decided to give our boy a chance. They took Popeye into their rehabilitation programme in the US, and
POPEYE IS FLYING TO THEM THIS WEEK!
Talk about a silver living?
HERE'S HOW I FOUND LILY
When lockdown hit hard and heavy in Noida, we were working full force conducting sterilisation drives in our respective sectors. One morning, I found a small puppy by the side of the road in a dilapidated condition. She was running a very high fever, and her legs had suffered unconscionable damage.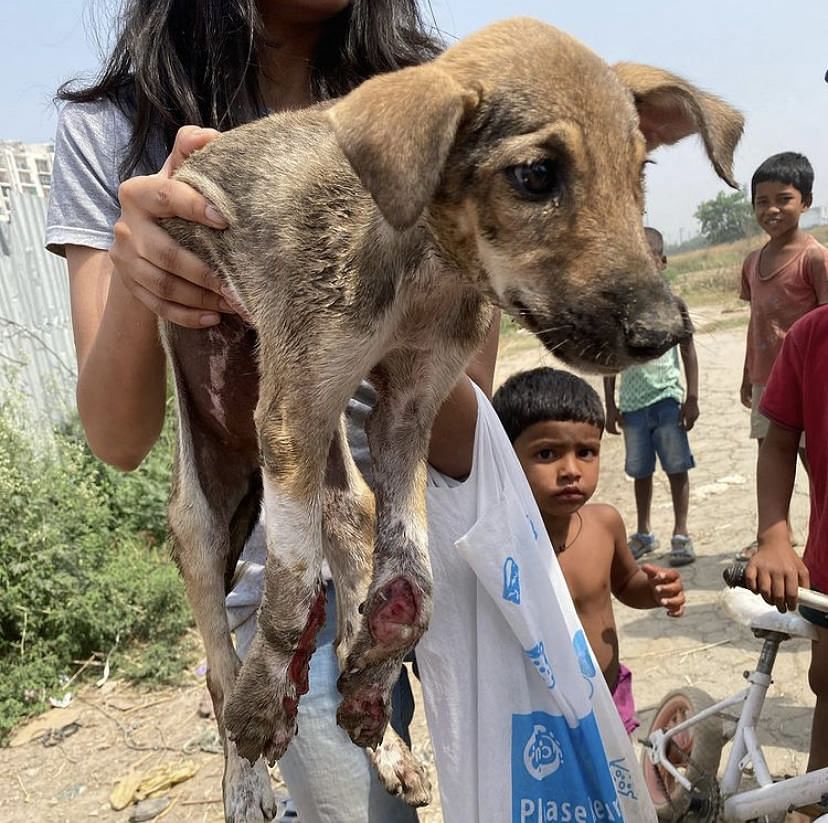 As soon as we reached the vet, and her treatment began, Lily's tiny exhausted body gave in and she went into a deep slumber. Lily had suffered three fractures on her right leg, and two in her left. The injuries were evident of a speeding car running over her legs while she was crossing the road.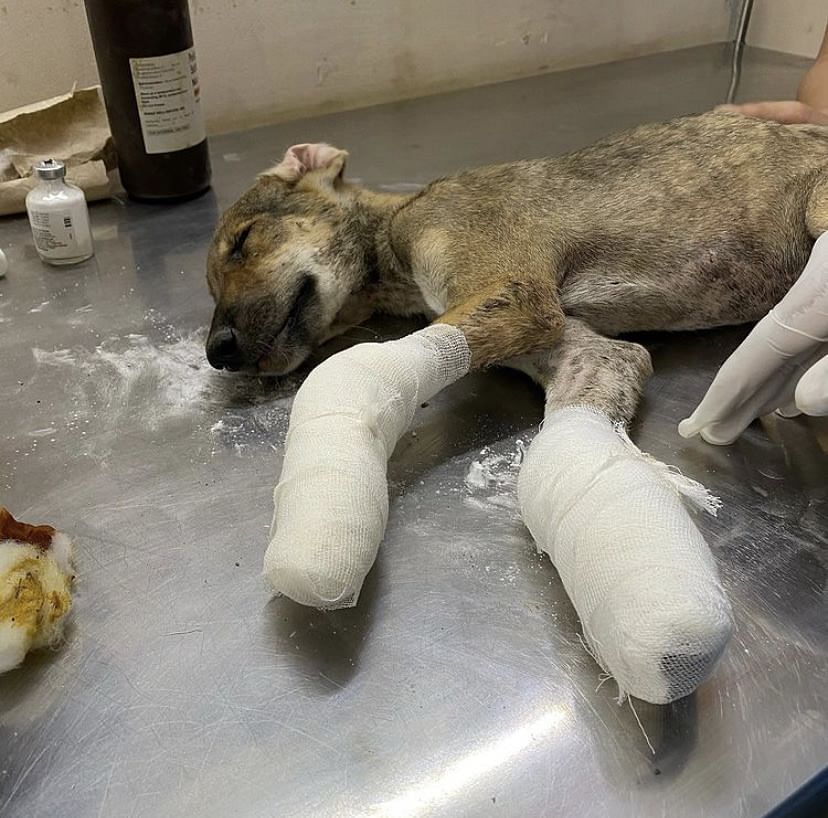 Lily took four whole months to recover. Lily has a finger missing in her arm, but that does not stop her from living her life to the fullest now. Lily was 6 months by the time she completely recovered, and no one came forward to adopt her. Until one day, when a kind lady from the US, who has already homed two rescue dogs reached out to me for Lily. She was heart stuck upon reading our girl's rescue story and decided she wanted her.
AND LILY IS FLYING HOME THIS WEEK!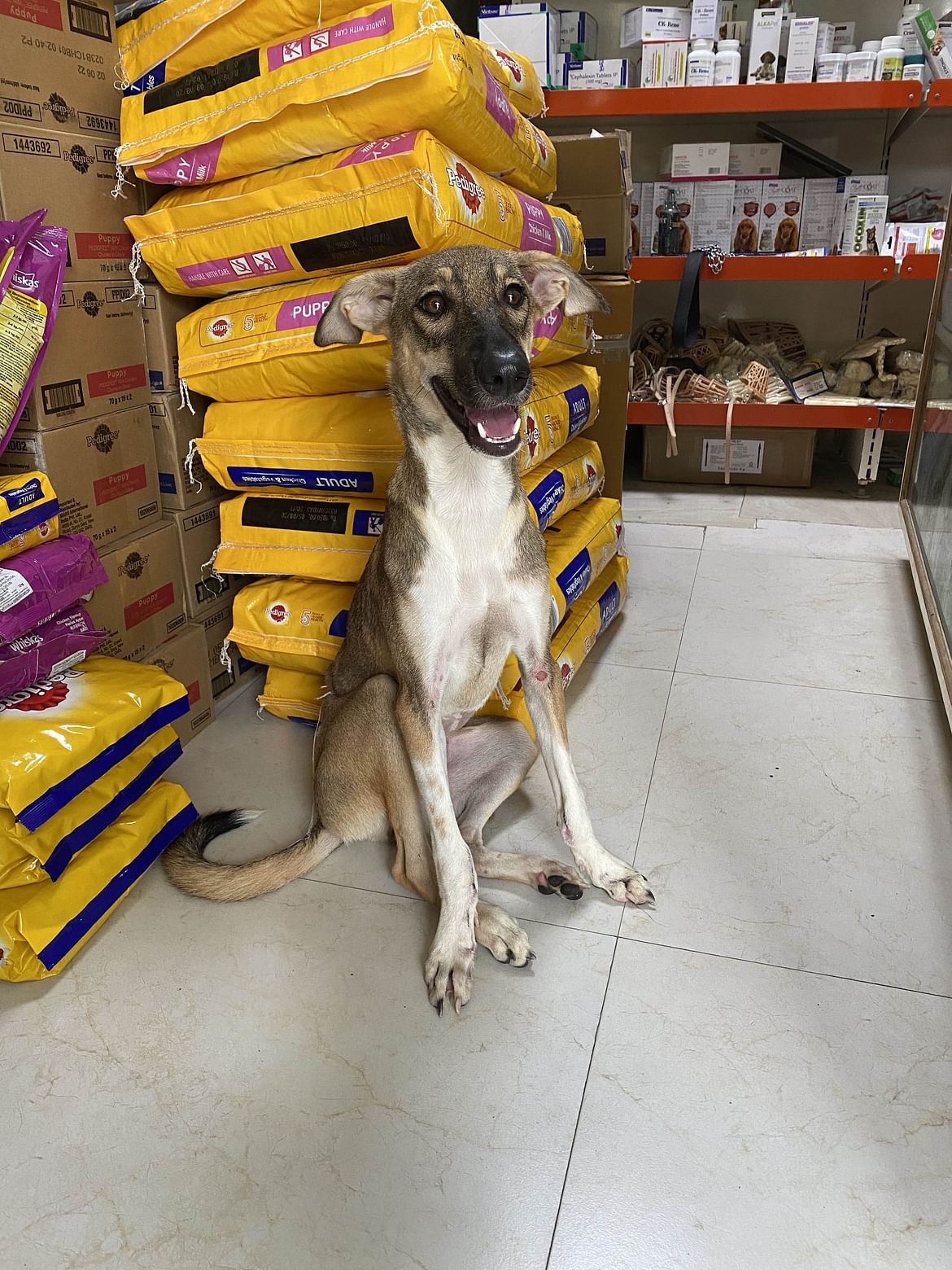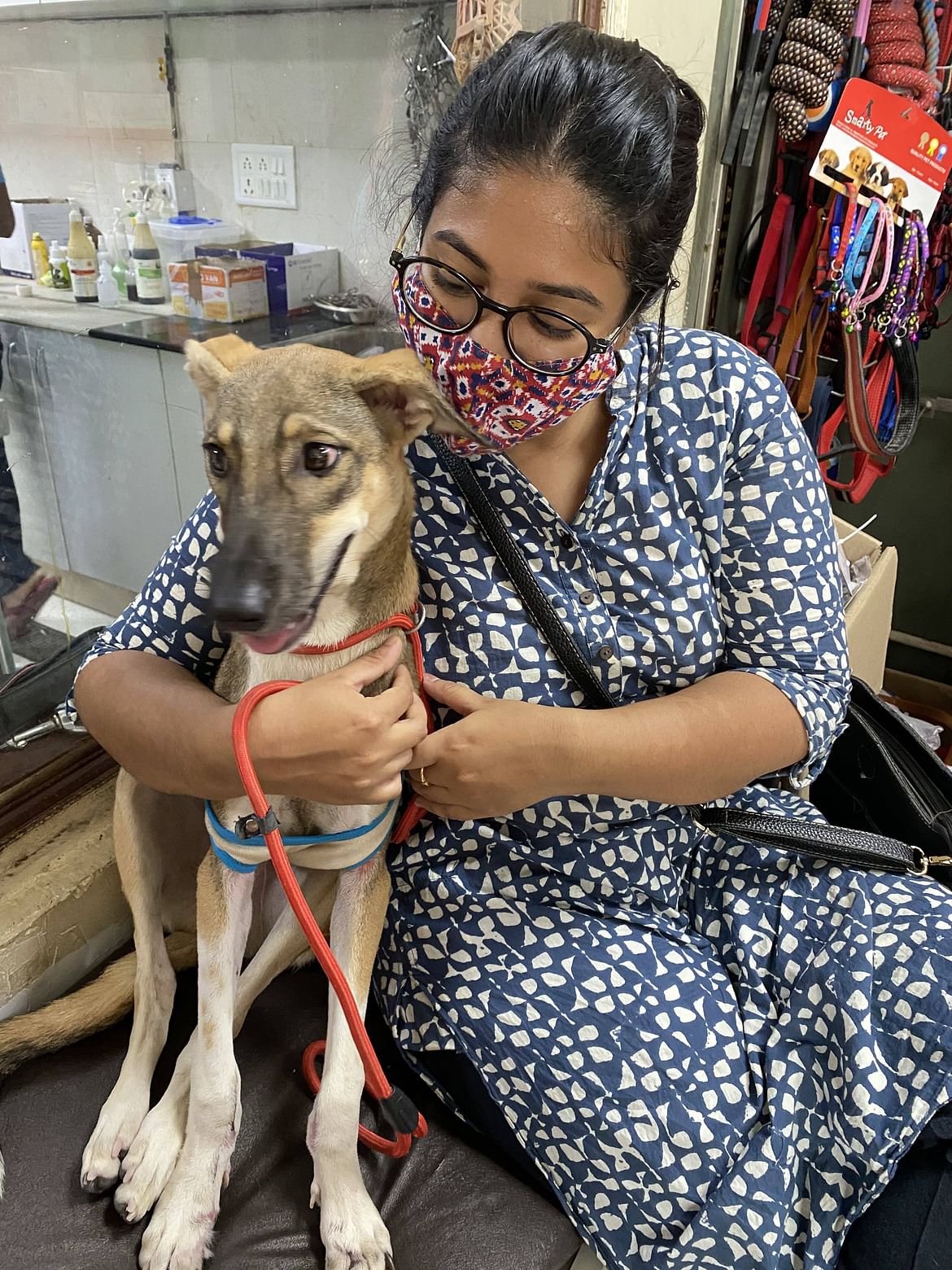 We are very close to their date of journey and almost all of their bills have been sponsored. However, I still need to raise funds for their crate, blood tests, stool tests and microchipping. The break up for the same is as follows:
1. Crate - ₹12,000*2
2. Blood tests - ₹3600
3. Stool tests - ₹2000
4. Microchipping - ₹1000
Total to be raised - ₹25,000
Popeye and Lily fly on the 26th of February, which gives us exactly 3 days to raise this amount.
I am sure that with a little help from all, we will be able to meet this target. Popeye has been waiting to go home for the last two years, and Lily for the last 10 months. They deserve to board this flight.
Let's make this happen for them, shall we?