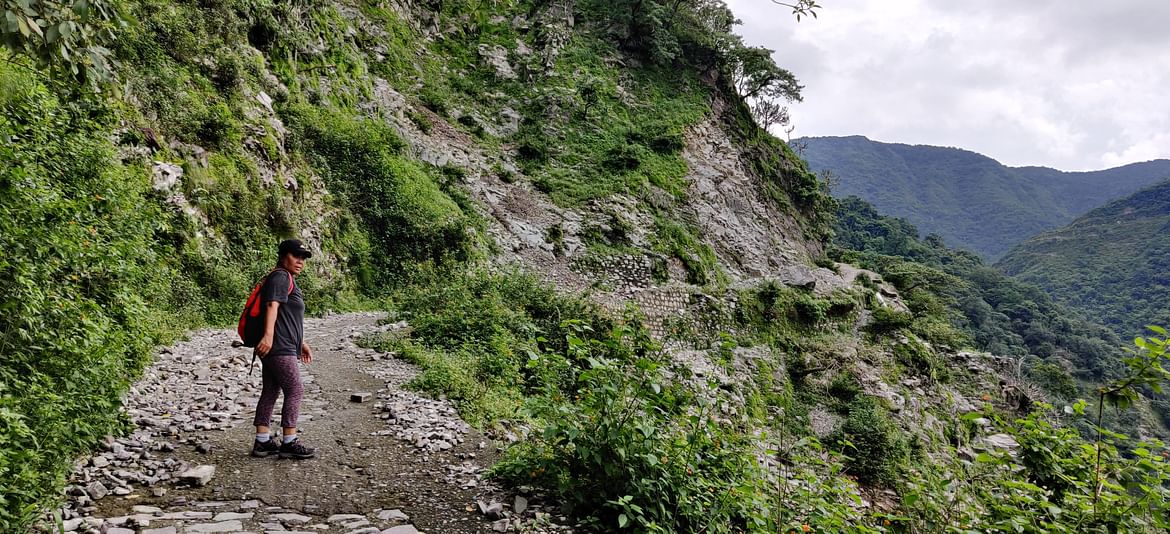 "To travel, to experience and learn: that is to live."-
Tenzin Norgay
Hello everyone,
I am Cheme Dolma Palden, the Director at Pestalozzi Children's Village Society. It is an educational-based charitable organization in Dehradun, India established in 2003.
Pestalozzi is educating very bright but socially and economically challenged children of rural Indian, Nepalese, and Tibetan Refugee origin. At Pestalozzi, the children are provided with lodging, boarding, books, uniforms, etc. free of cost and they attend some of the best English medium schools in Dehradun. With their academics, the children are involved in sports, community service/volunteering, embroidery, knitting, carpentry classes, etc.
The children are being raised with equal emphasis on the 'Head', 'Heart' and 'Hands' (cognitive development, character, and practical life skills.)
On the 4th of October 2021, I will be embarking on a 14 days trek to the Everest Base Camp (EBC) in Nepal with my husband and three other close friends. I am a passionate educator and equally passionate about being outdoors on walks, hikes, treks, etc. I couldn't think of a better way to combine both my passions. I will be 'Trekking for a Cause' to raise money for the children at the Pestalozzi Children's Village.
Please join me in my trekking journey and the cause to raise funds for the children at Pestalozzi, Dehradun so we can continue to provide quality education to them. Your contribution will make a huge impact, whatever the amount. Thank you so much for your support.
For more information about PCVS please visit our website: https://www.pestalozziworld.com/indian-village
Our Facebook page: https://www.facebook.com/PCVSIndia
Our Instagram page: pcvs_india https://www.instagram.com/pcvs_india/?fbclid=IwAR0c_8iWa8ATWvxQApcX7Pj5nDxiV0O3P5NNbrB3Q7V6lqE38ruHWhIkvv0