Every year the rivers Koshi, Bagmati, Ganga rises and flood hits Bihar, we read headlines that speak of deaths both human and animals. We read about devastation in the form of corps destroyed millions displaced, but this time we also fight with a pendamic . The affected people are not only victims of flood but also covid 19 .
Bihar floods are partly natural but they are now largely influenced by climate change, poor maintenance of embankments.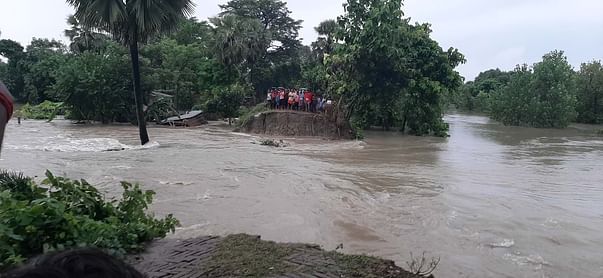 With every year of passing the frequency of floods has increased dramatically along with increasing deaths and devastation.
You and us we can become the change, please infact we are the change. Let's stand for fellow beings, let's makes this place a better world to live.
Who we are?
We are the youth of Bihar, a group belongs to Bihar. As fellows of this planet, the devastation these floods cause hunger, unemployment, displacement death.. Etc.. Move is to stand and take charge.
Where will the funds used?
We plan to cover all shorts of basic necessities that are required to servive during floods, that includes clean water hygiene, dry food, first aid box etc..
Along with this we also wish to provide relief to domestic animals that are affected by flood.
We urge to you to donate as much as you can, every penny matters.
Please do share this word with your friends and family.
Humans for humanity