A poor farmer and his wife, a hearing and speech-impaired woman have been feeding the poor, orphans, and homeless at their residence in Andhra Pradesh for more than 150 days.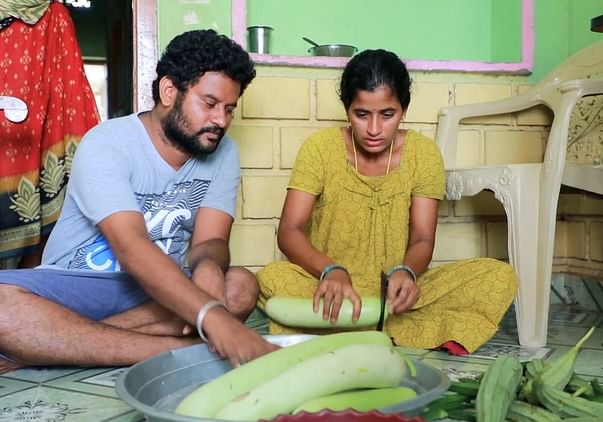 For a family solely dependent on agriculture in Srikakulam, this is not an easy task. Cultivation isn't a lucrative option here. And it's been 10 years since they adopted the 5 children.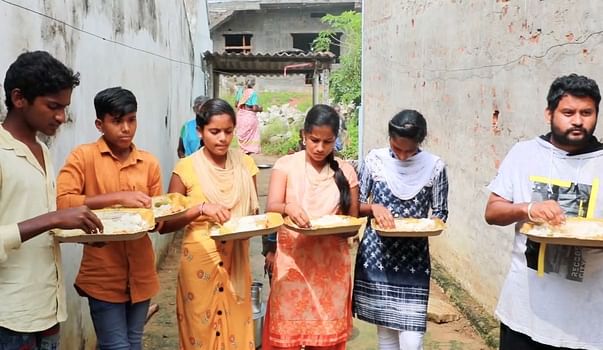 "Every month we earn 15-20k, that is only if our crops yield a decent harvest. But the food-distribution itself costs 50k. The school fees for two orphans alone is around 8k.
The money we get is so low and the expenses so high, but we won't stop. These people can't starve, and these children are all orphans. It's fine even if we lose everything, they just have to be saved. It's my wish to see them in a good position one day."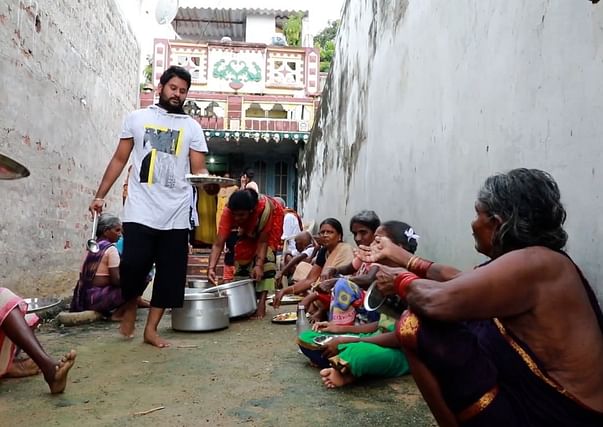 Yet, Sudha Rani and Paluri Siddardha have been constantly helping the needy at their house in Vavilavalasa village of Regidi Amadalavalasa Mandal since the lockdown began.
"My wife Sudha Rani, she's deaf and dumb but she's the one taking care of the children, cooking for them. We cook together for a I00 people every day. Her support despite her disability is a blessing."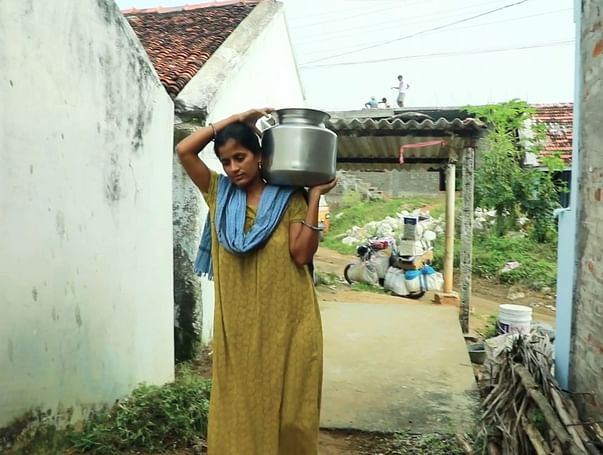 Her daily activities involve cooking food, washing dishes, and fetching water from a well, situated a kilometer away. Motivated by her husband, she decided to help the needy during the pandemic.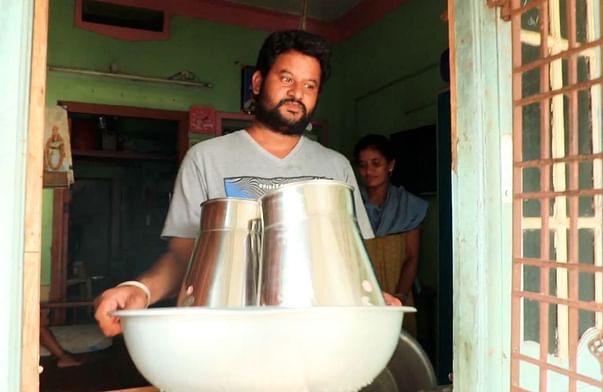 Paluri Siddardha, has been involved in social service activities for the past few years. The couple has three acres of land in the village and cultivates 15 acres on lease. Even as they exhaust their own resources to help those in need, the couple are hoping to install a borewell to provide water supply in their locality, as there is no supply at their home and need to walk a kilometer for it.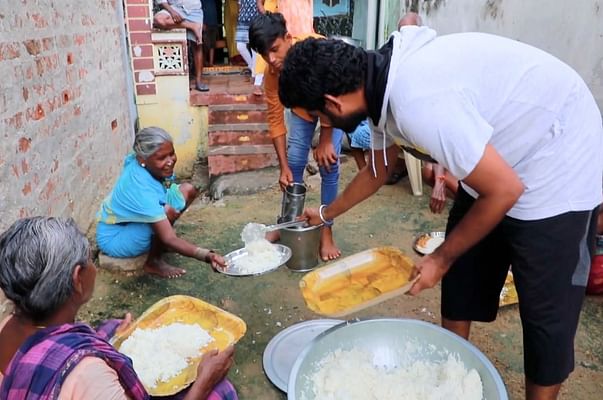 Palu Siddartha Wants To Continue Feeding The Poor, But He Needs Your Support
"A request from us to all: Every day I see hungry people on the streets — children without parents, parents without children — and whenever I do food-distribution, and it makes me so sad because I have no money to help them all. If you support us, we'll work harder and be able to help many more. I pray everyone helps us."