Introduction: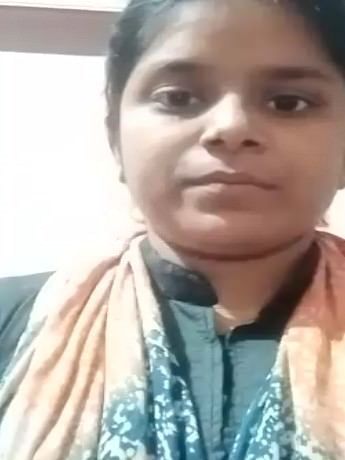 A happy family- father, mother, 2 elder sisters and a younger brother, this was Palak Mehra's family. They have no farms or land in their name, the father would work as a daily wage worker and all of that would be spent on sustaining the house in Nurpur Bedi, Punjab.After a lot of sacrifices and hardships they finally started having a little stability in their lives. When in 2017 her father got a job as a Peon in BBMB (Bhakra Beas Management Board).
Cause:
Palak was born in Punjab itself and since her childhood she has shown good grasping abilities and it reflects in her results as well. She is a good scholar, having A+ grade in her 10th state board exams from Govt. Sr. Sc. School, Manku Majra, Nurpur Bedi, Punjab. She is showing signs of a very promising future and wants to pursue medical stream. She is in her 11th class in Govt. Girl's Sr. Sc. School, Anandpur Sahib, Punjab and has already opted for the biology stream and aims to become a doctor one day and serve people around her.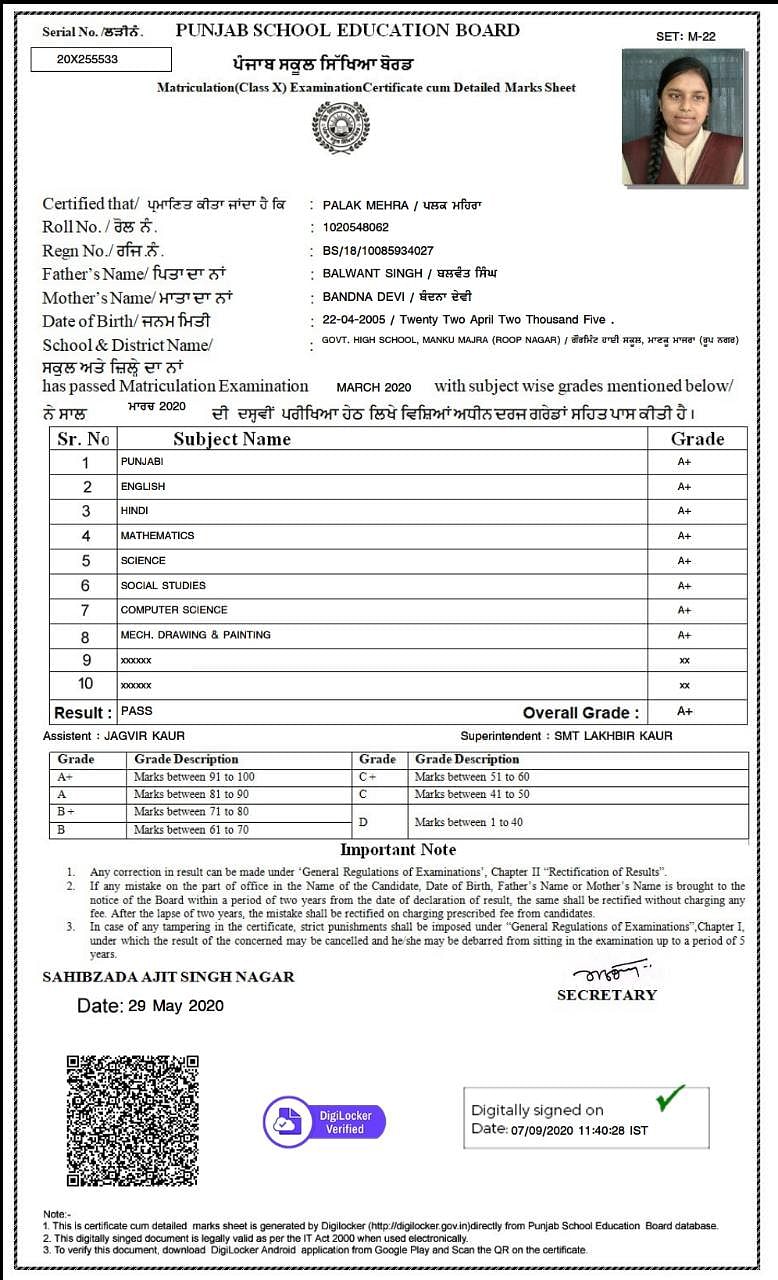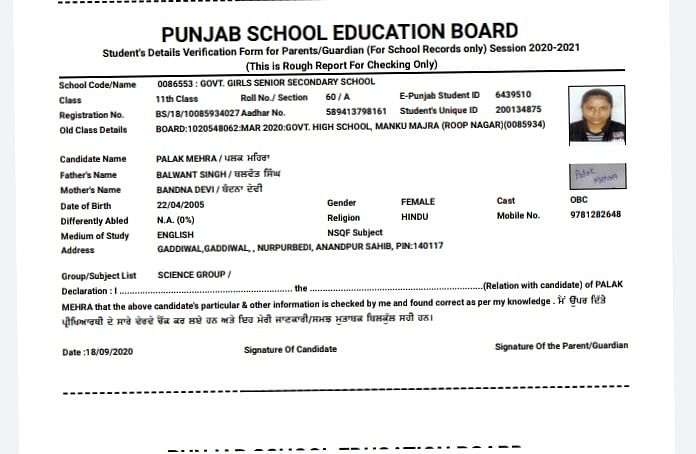 Challenge
Tragedy struck on 17th Nov 2019- things fell apart when Palak's father, the bread earner died of heart attack.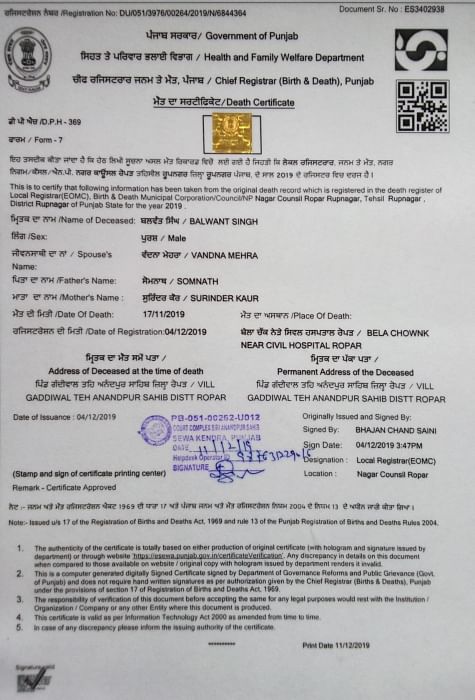 Since then it was just the mother and her 4 children who needs to be fed and taught enough.The Mother, Smt. Bandna Devi was supposed to get her husband's job but have fallen in legal complications. Till things clear, the mother started doing menial chores like doing a little stitching and knitting work to keep her children fed and educated. But then COVID pandemic struck and earnings stopped. In this pandemic they have lost almost all of their savings. One of her elder sisters has already dropped her education, while the other one is in college but even she is contemplating about leaving her studies to support their house.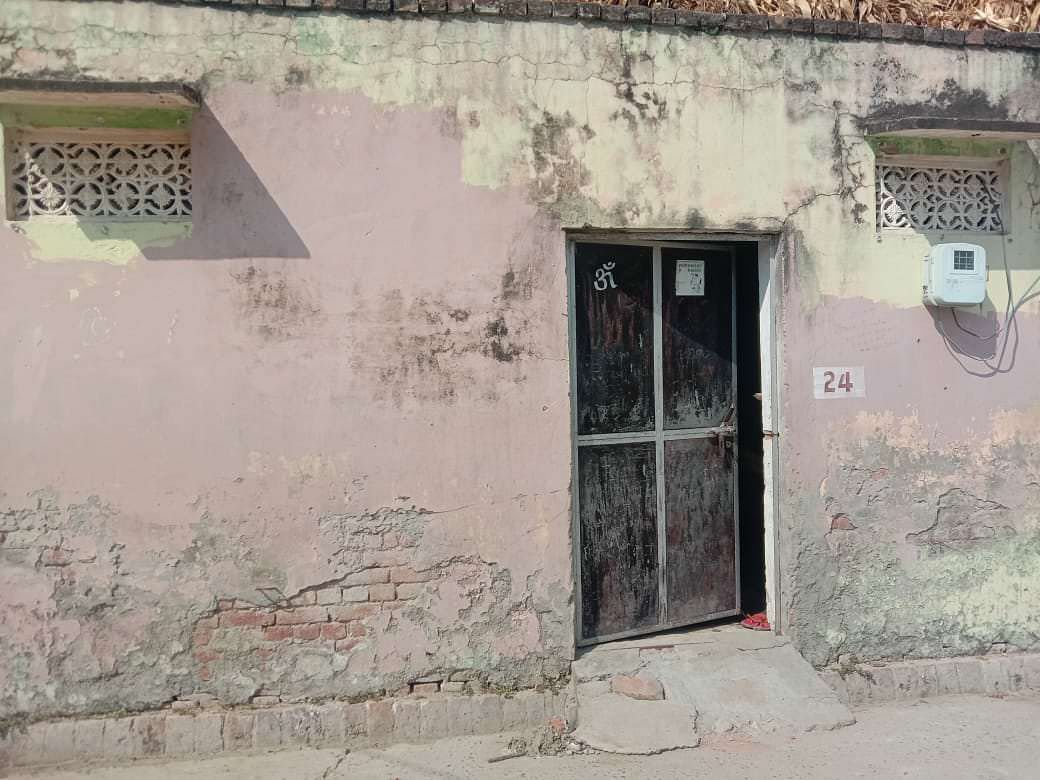 Impact
If we don't come forth to help them, nothing will really change in this world. Just one more family will be added in the list of million other died promising futures, Palak will start doing some menial chores as well just like her mother and sisters.
But, if we do join hands then maybe, maybe we will change the world of at least 'one child' with such a promising future.
We are aiming to raise 4.5 Lakh Rupees for the whole family. Major part of which will include Palak's expenses, on studies, coaching service, stationary, food, travel to school which is 15 km away, living space and a few other miscellaneous expenses for next 3 years, so that she doesn't have to leave her education and start helping her mother and sisters in sustaining the house. Hoping we all give her a fighting chance by helping her here.

:This fundraiser is initiated by Sahil Dhiman and Mrityunjay Singh, both MBA students of Sri Sri University, Cuttack, Odisha after analyzing and finding this particular issue to be a promising one.: