This is an extreme time of crisis for humans as well as the Voiceless animals. While we humans are struggling with this tough time, our animals on the street are hungry thirsty and scared due to no food or water available.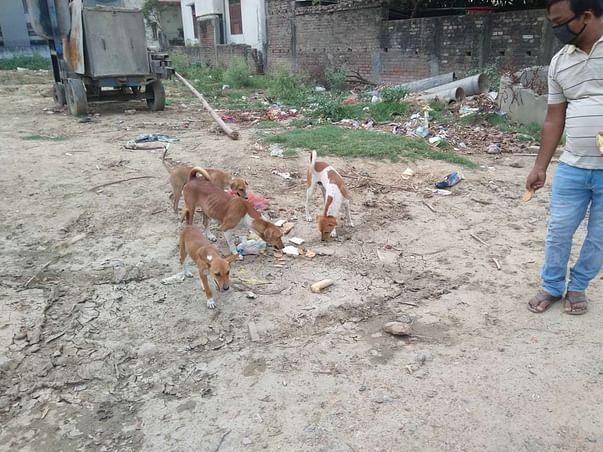 28th of April when I and my friends saw many dogs died due to starving and many others are on the blink of starvation.
There is zero food on the streets. All restaurants, fast food centers, hotels, shops are closed due to knockdown. So there are no sources of food for them. We are ensuring that we feed as many dogs as possible each day. We started our journey with friends.
We collected some funds from ourselves. Start with 280-300 dogs two-time meals.

Now the family of our furry friends growing and likely to reach 750-800 street dogs. So now we need more funds for feeding and caring for them.
We are trying to ensure their two times meal till July for that we need 14 lakhs approx.

Now we want to invite all of you to become a part of this journey and save these voiceless animals. We need your continuous support to ensure that we feed these hungry animals every day.
We are the first team of Patna who cares about these voiceless animals.

Please share this campaign with your friends and family.