Hi, I am NIKHIL H. POREDDIWAR (REDDY)

"Helping One Person Can Change World For One Person"

This is on behalf of our self motivated social workers' group who are distributing food packets in some parts of India with the help of the local administration. The Honorable Additional Collector of Mumbai had supported us immensely in Mumbai for the distribution process to take place smoothly. We are supplying "Family Life" Food Packs to daily wage workers, slum area residents, road vendors, helpless and destitute. We also have to distribute to around 3100 people. Our Activities are continuing from the last one month, This group is providing service in Maharashtra (Mumbai, Thane, Nagpur, Chandrapur, Gadchiroli, Gondiya, Bhandara) and also in Madhya Pradesh (MP). We wish to reach as many as we can. We need your support to move ahead.

family life food pack

1) Rice 5 Kg - INR 40/Kg
2) Soya chunks - INR 60
3) Soybean oil - INR 110
4) Salt Packet - INR 20
5) Chili powder - INR 15
6) Wheat powder 5 Kg - INR 180
7) Pulses-1 Kg - INR 100
8) Turmeric powder - INR 10
9) Tea powder - INR 20
10) Sugar 1 Kg - INR 40/Kg
11) Onion 1 Kg - INR 30
"Your One Act of Kindness Can Trigger a Million Smiles. Please do it today. Don't Leave them to face the World Alone".
We have requested to each one of you to contribute in any way you can. This is the opportunity for all of us to come together and make a difference. Your small contribution will make a huge difference for hungry and needy in this crisis situation. Do contact me or ping me or make the
https://milaap.org/fundraisers/support-nikhil-poreddiwar#
Thank you
Regards
NIKHIL HARIBHAU POREDDIWAR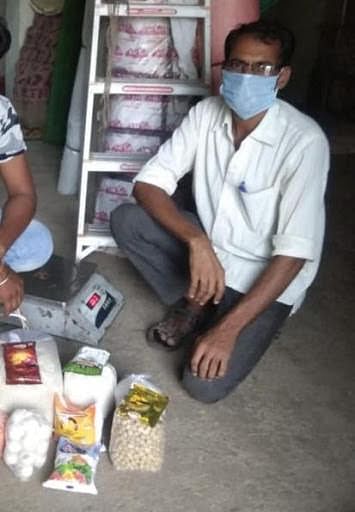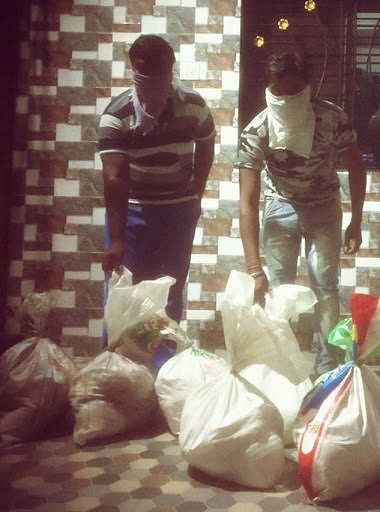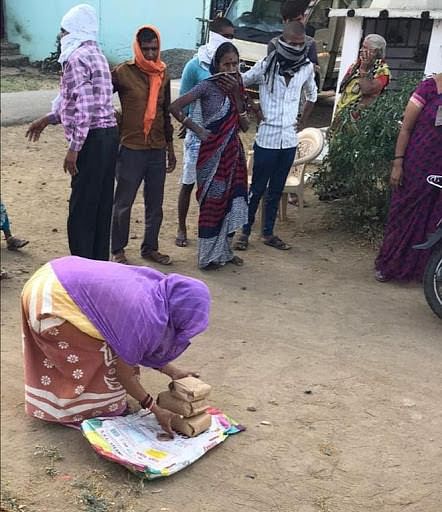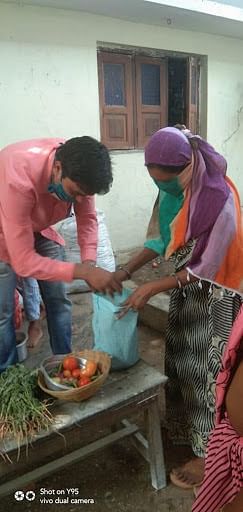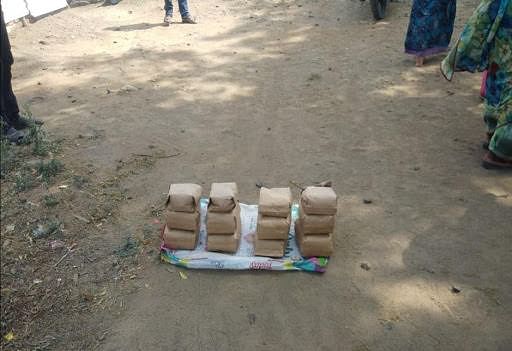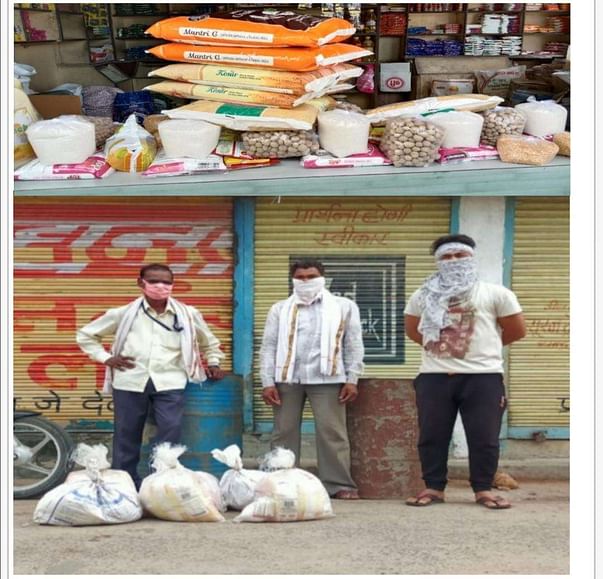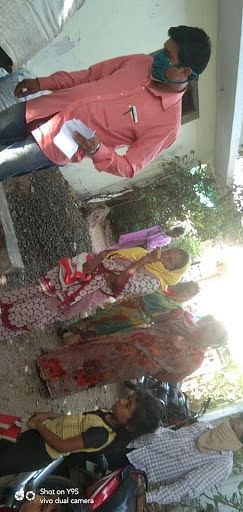 🙏
Thanks To All Contributors, Encouragers & Motivators
🙏
Nilesh Nimkar
Ujjwal Motewar
Sushank Wadettiwar
Dishanki Wadettiwar
Rajendra Raxanwar
Amit Yenpreddiwar
Amol Ayalwar
Ankhush Yenpreddiwar
Gaurav Yenpreddiwar
Dinesh Mahalle
Rahul Shrungarpawar
Nitesh Sharma
Roshan Mahant
Rahul Mohurle
Nitesh Poreddiwar
Harish Zhade
Dr Manish Gangreddiwar
Aishwarya Poreddiwar
Kishor Mungelwar
Nikhil Gunshettiwar
Ruchir Mehar
Chotu Bhau sagar
Prafful Karemore
Imran Bhai
Wasim Bhai
Umesh Kumkar
Vasant Mistry Sir
Katekar Sir
Sagar Madam
Kartik Bhangade
Vikky Bhaiya Shinndwada & Team
Rajat Bagade
Mnoj Sahu
Sagar Vakte
Sachin Bais
Ullas bhau
Neha Enprediwar & Friend Circle
Anurag Ballewar
Abhishek Santoshwar
Ajay Punyapreddiwar
Loknath Hazra
Prashant Kamble
Jeetu kottpalliwar
Shashank Ambekar
Dr Piyush Lodey
Rakesh Bomanwar & Team
Kavita Bomanwar
Purva Bomanwar
Vidhi Bomanwar
Puneshwar Gandlewar & Team
Kundan Shingh
Diksha Gundawar
Ashwini Sangiddwar
Rahul Zambre
Dipak Thengri
Rahul Bhagayvant
Chote Raje shirke
Pushkar Potwar
Praneet Potwar
Abhishek Yenganttiwar
Mayur Mishal
Pranil Wadettiwar
Amit Yenpreddiwar
Ankush Potwar
Snehal Potwar
Ashish
Rohit Borkar
Mahesh Wazhade
Nikhil Sarak
Mangesh Lodey
Pooja Shatpalkar
Saurabh Chaware
Rahul Shivankar
Abhijit Ballawar
Manish shinde
Vishal Ayalwar
Swapnil Soge
Alok Panwelkar
Tushar Gavande
Sarthak Poshtiwar
Gouri Poshttiwar
Godse Sir
Shubham Kasamgattuwar
Jigar Choudhary
Manish Aalum
Prashant Poreddiwar
Kalyani Madam
Swapnil Itkelwar
Patel Bhaiya
Mohammed Bhaiya
Vaibhav Godshelwar
Ahmad Raza
And all Emotional attachment contributor patterns and all Thank you so much for such participants for NOBEL WORK


Thank you 🙏To All Contributors, Supporters, Motivators