This women's day, we're looking at changing the lives of 1000 women – healthwise, financially & environmentally through the Cup of Love Campaign. Will you be part of our journey?

Who are we?
Nari-Yari is a proud Indian brand that manufactures, markets, and sells Menstrual Cups – a hygiene product for women which is healthy, environmentally safe, and stress-free.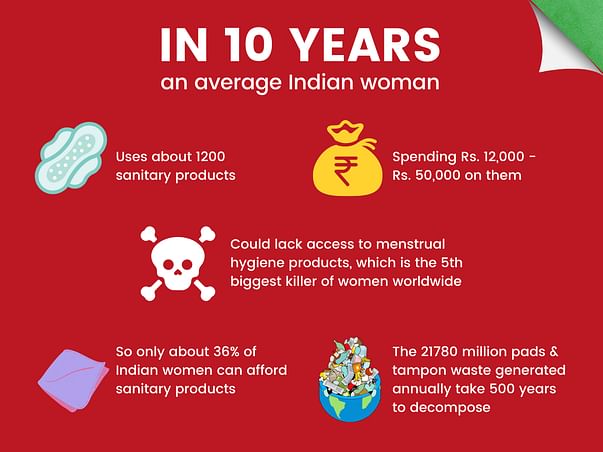 This is what we aim to change at Nari-Yari.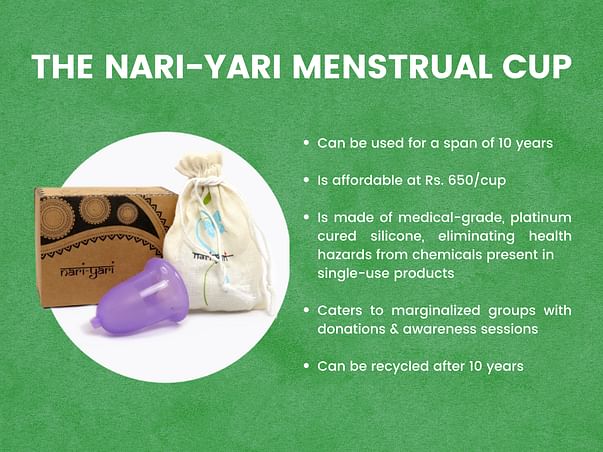 What is the#CupOfLove campaign?
On the occasion of Women's Day 2021, we are working with the women of Dasarahalli slums to distribute 1000 menstrual cups to them. This is a labour of love because using the cup will help the women save money they spend on sanitary pads and help them have healthier periods.

How can you join the cause?
Each Nari-Yari premium cup costs Rs. 650. For this campaign, we have reduced the cost to Rs. 500.
If you donate Rs. 500 for a #CupOfLove, we will match your donation. This means for Rs. 500, you will be able to give two cups, which can help two women save Rs. 24000 collectively over the next ten years. You will have contributed to healthy periods, which means greater productivity, less medical costs, and hopefully greater longevity. And you would've saved the earth from over 1200 pads at a minimum which would've taken centuries to decompose. Most importantly, you have been part of the journey that these women have taken to make their daughters aware of healthy menstrual hygiene choices. So together, we can change the future for the better!

If you want to be part of the cause, you can
- Donate (Due to COVID-19, we can't ask for you to be there in person, but we would love for you to join our live stream of the #CupOfLove camp on Women's Day to see your impact on-ground!)
- Share this with your friends & family to help put a smile on the faces of these women and their families
- If your colleagues would like to join the campaign via CSR programs, we would love to have you join the cause.

Thank you for being a part of the #CupOfLove by reading this far. Your attention could help change the world!