A few years back a thought changed my direction when I met a few children from the nearby village in the heart of Faridabad City. I couldn't believe that life can be so different from a just lane of 2 meters away. Being a teacher for 17 years in a high profile school questioned me
'Am I a true teacher' 'can my rich teaching experience bring a change in the life of some children, who need it the most?
So this is how Myra Foundation started a year and a half back.

We conduct classes under the tree in the Barat Ghar of the village for bridging the knowledge gap of 60+ 'non-school' going 'dropouts' and children with special needs from the less privileged neighborhoods.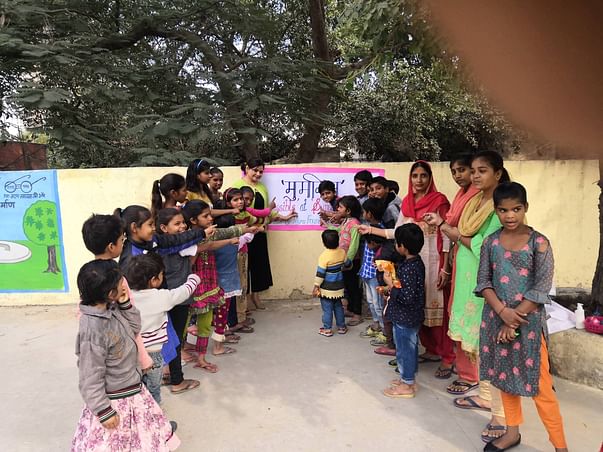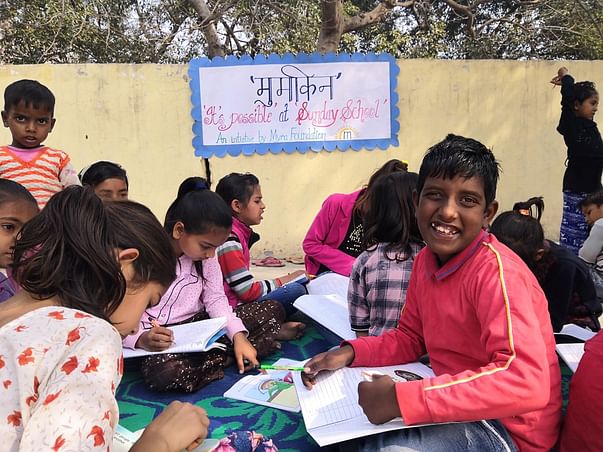 But in this difficult time of Covid-19 we are unable to continue teaching. But as now privileged children are getting their lessons online whereas these children cannot. I am willing to resume the classes but we lack resources like sanitizers, masks, hand wash, etc. not only for children but also need to provide to the family.

Kindly support our cause by helping us in fundraising. Funds will be used for the stationery, mid-day meal, a medical and psychological test of special children, special education and for school admission, sanitizers, masks, hand wash, etc.