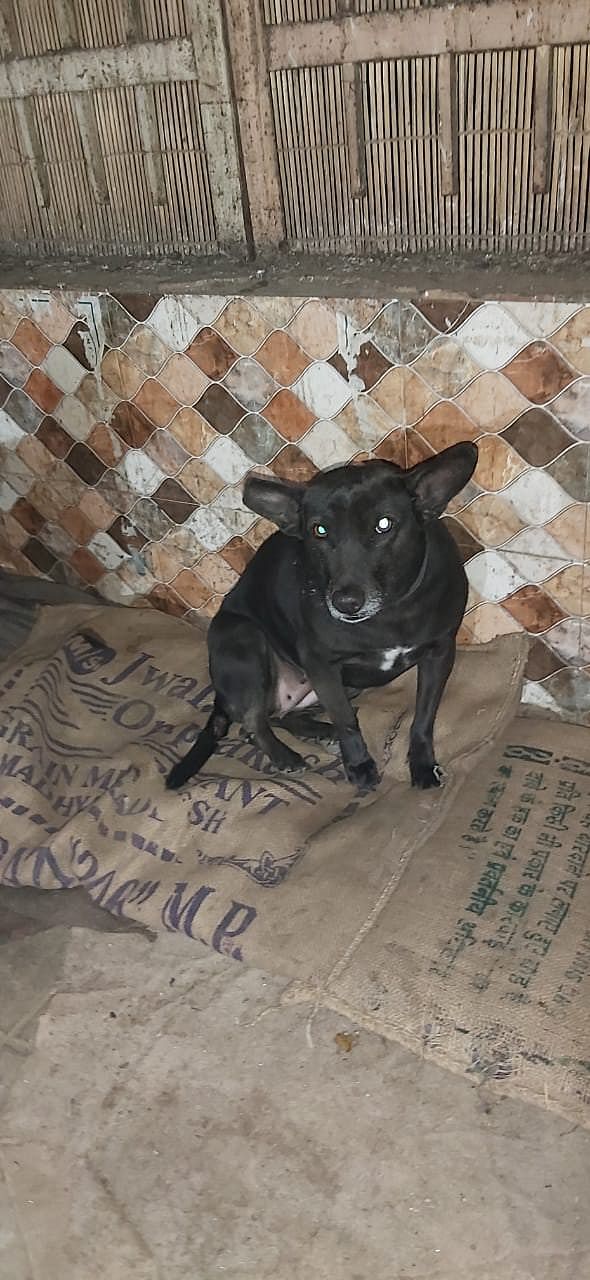 Some might say that I rescued Sonia but little do they know that she rescued me. I found this gentle kid in the lockdown and soon she became my best friend. My heart swells when I see her wagging tail everyday.
Fate has played a cruel trick on me. Because I'm the one who's going to have this tail amputated. She has a huge wound on her tail and my vet says that amputation is the only option. I know that she's already suffering due to this injury and I want this to end as soon as possible.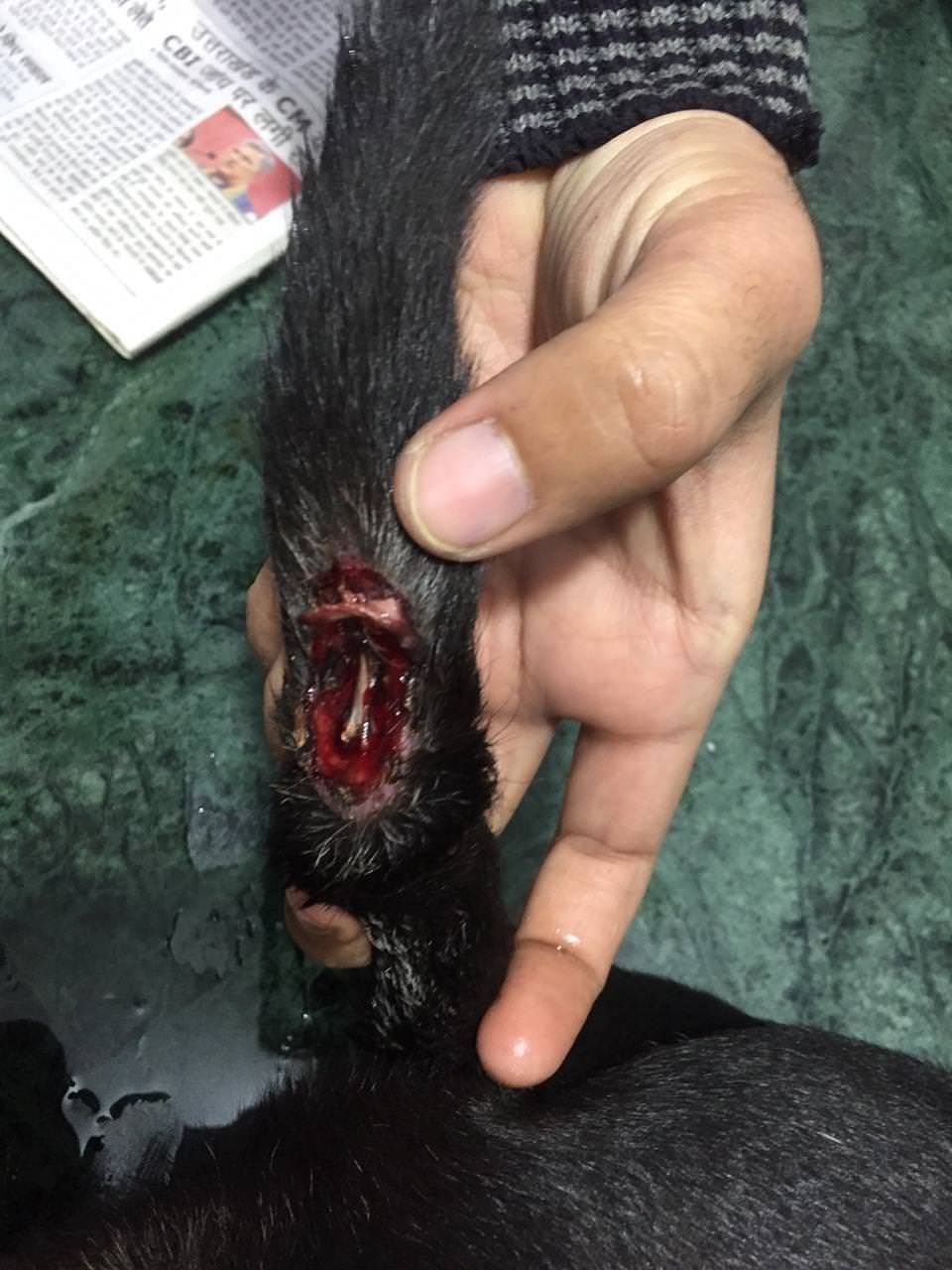 This is where I need your help. The surgery and the post op care for Sonia is expensive. And she's not the dog I'm looking after. I feed and tend to a lot of strays in my area. They are like family to me.
I have attached the photo of her medical bills. In addition she'll be needing paid boarding after the operation.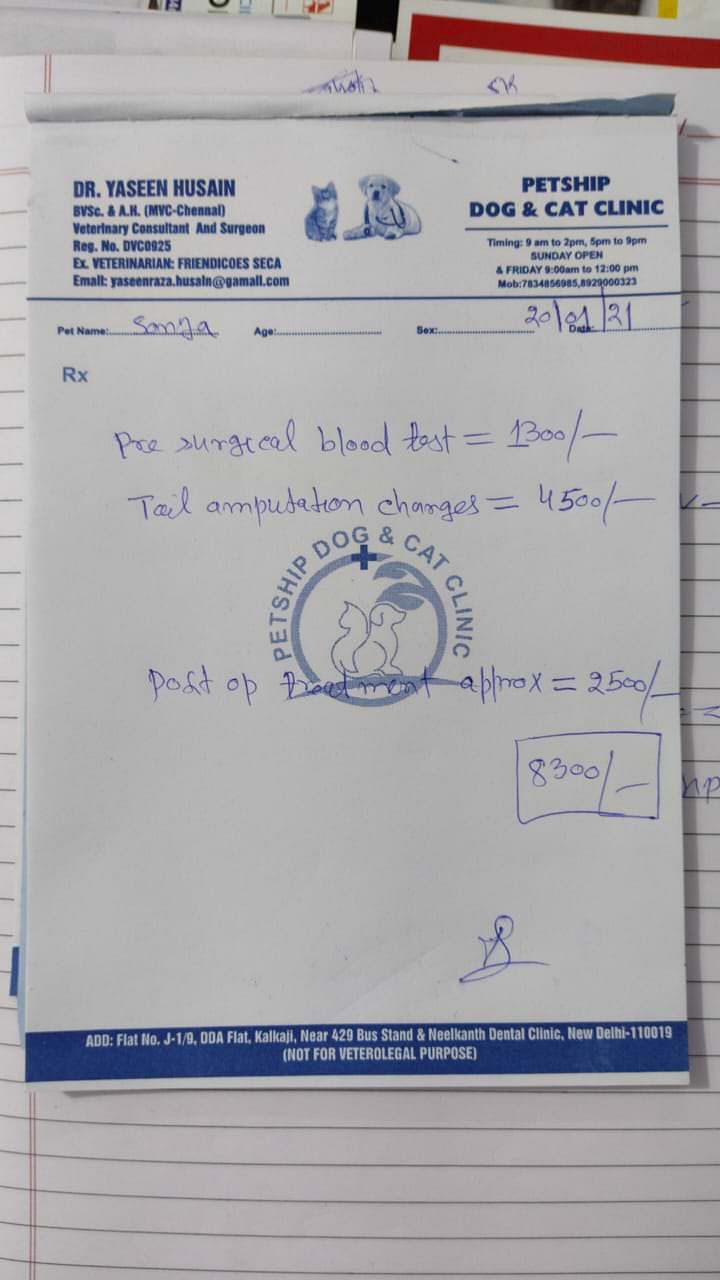 Foster care charges @500 per day for 7 days- Rs 3500/-
Transportation in a Pet Ambulance- @ Rs 1300 pick up and drop off Rs 2600/-
Medicines and taxi expenses for vet visits on post op care approximately Rs 4000/-
Grand total would amount to approximately Rs 18000/-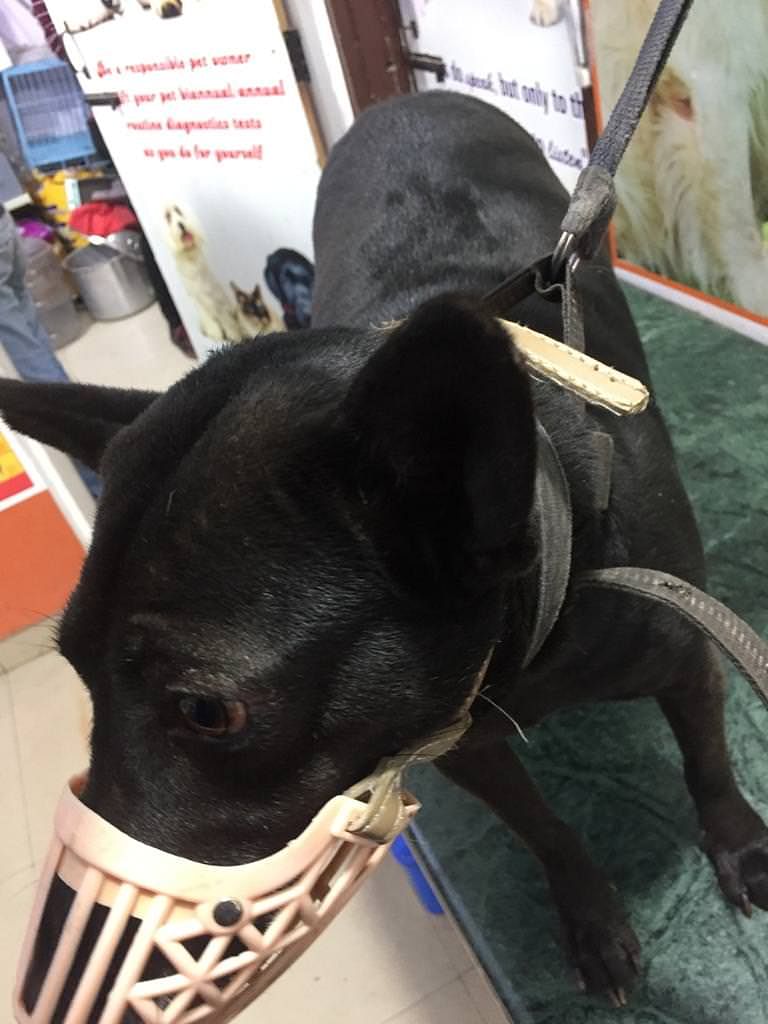 It's my humble request that you contribute for this baby. No amount is small! :)