Help those who leave their homes to help you.
As the entire world unites like never before, to fight against a common threat posed by the novel coronavirus, we take solace in the fact that we're not alone. That we can get through it together. Because we're all in the same boat.
But are we, really?
While we are safely locked in our homes, there are those who are walking thousands of miles just to get to theirs. While we use this time learning new dishes from the internet, there are those waiting for their next meal.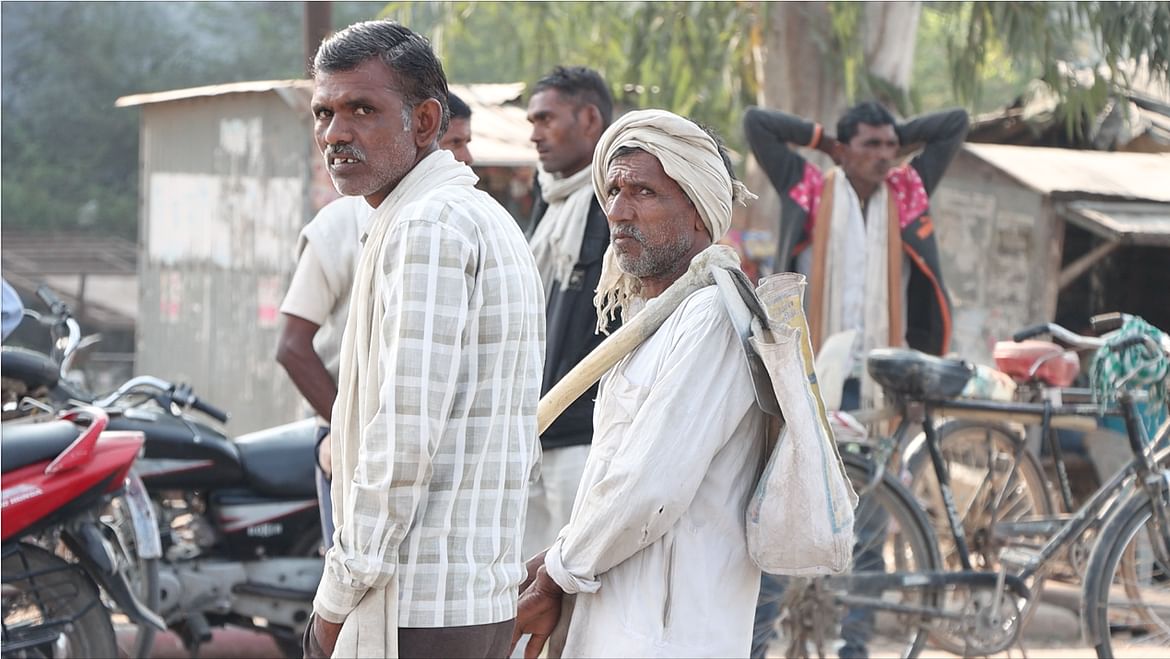 "I was working at a construction site in Chittorgarh District, Rajasthan, when all of a sudden our contractor informed us that because of some disease our site had to be shut down. However, 17 other workers and I, from Ratlam (Madhya Pradesh), were stuck due to the lockdown. Our contractor abandoned us during this crisis and we don't have food & ration" - Construction worker from Madhya Pradesh.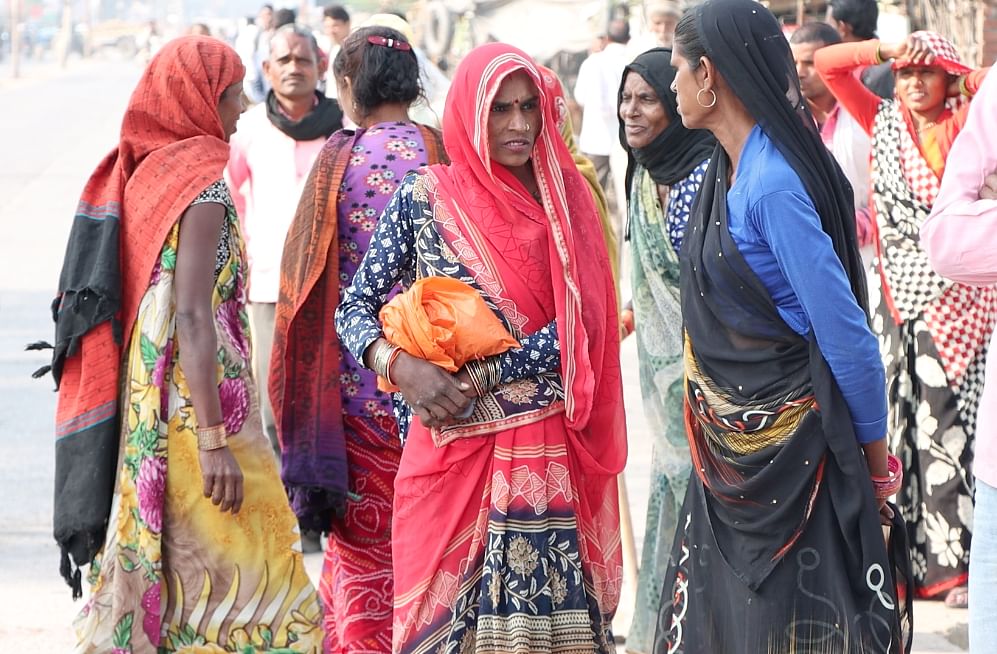 "We will be able to receive help once we reach the village. Over here we are all alone, as the people we know have left. All our money is over and we have no ration left. If something happens, what will I do?" – A migrant worker from Madhya Pradesh.
India has approximately 400 million migrant workers, many of whom are daily wage earners. The COVID-19 pandemic and the resulting lockdown has affected millions of these migrant families, who are stuck with no food to eat and nowhere to go.
A survey conducted by Jan Sahas with 3100 migrant workers across cities showed:
42.3% had no rations left for the day, let alone for the next few days
90% of labourers had lost their source of income in the last three weeks
The situation is grim. But we have an opportunity - a chance to be agents of hope, of care. Thousands have shown their support by donating money, supplies, and time to help those who help us build these cities we live in. But we need thousands more.
As the lockdown continues, with possible extensions, as factories and offices remain closed, and livelihoods continue to be eroded, let us join hands to provide a little relief to someone in need.
Together, we can.Support Jan Sahas in giving hope to 1000 families (approx 5000 people) affected by COVID-19 for the next one month by helping them
Provide food grains and food packages
Provide essential safety materials
Provide emergency financial support
Provide information and awareness regarding hygiene and safety
A small effort from you can create a big impact - no amount is too small.
Approximately INR 2600 ($34) can support 1 family for a month
Approximately INR 13000 ($170) can support 5 families for a month
Approximately INR 26000 ($340) can support 10 families for a month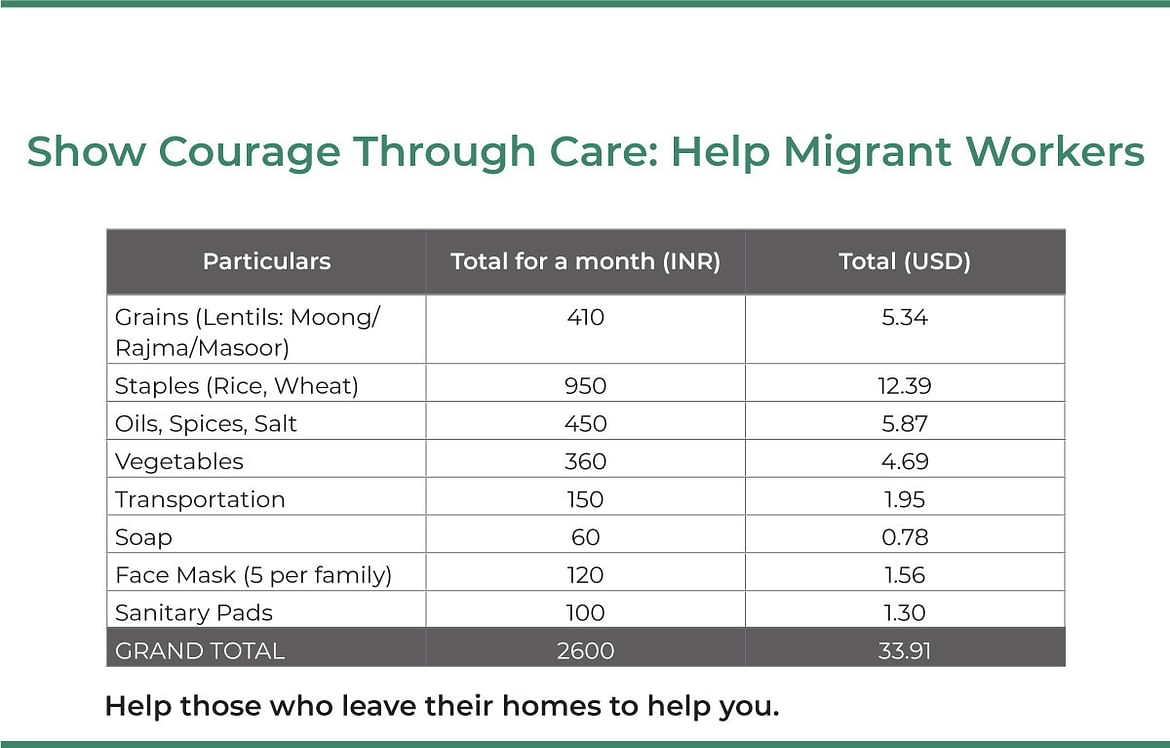 Your efforts can help ensure that timely aid reaches those who need it.
About Jan Sahas:
Jan Sahas is a Social Development Society, committed to promote the development and protect the rights of socially excluded communities and ensure that they live a life of basic human dignity. Jan Sahas started functioning in the year 2000 when it took up the issue of death of one child labour and two labours. On this backdrop a group of young volunteers decided to come together and form an organization, 'Jan Sahas Social Development Society'.

In the last one month, 596 team members of Jan Sahas have been working on the field, trying their best to provide support to the most vulnerable social groups, particularly migrant labour and their families, in 62 districts of Delhi-NCR, Madhya Pradesh, Uttar Pradesh, Rajasthan, Tamil Nadu, Bihar, Chattisgarh and Maharashtra.

About Arthan:
Arthan is supporting this crowd-funding campaign run by our partner - Jan Sahas - to raise funds that will provide 1000 migrant workers and their families with essential supplies for a month, over and above the work, they are doing to support those in need.
Arthan is a social enterprise dedicated to strengthening the impact sector through capacity building and consulting support in the areas of human capital, financial planning, strategy and crisis management. However, the current crisis and heartbreaking stories we hear every day has brought home a stark realization, that we must act now and do our part to help those who need it the most - those for whom it's a matter of survival.