Hi, my name is Vinayak Deokar. I am the founder of Mahatma Gandhi School in Pune. We are spearheading a campaign to help the community of daily wage workers in Pune who have been most affected by the lock down.
We have been running Mahatma Gandhi School in Pune for the past 6 years, providing not only free education but also free books, bags, uniforms, sweaters, stationary and transportation to the children of people who cannot afford sending their children to schools. Most of the families that will be benefited because of this intervention would be the families of our students. We want these families to comfortably pass this uncertain time, so that the students can come back to school to study again.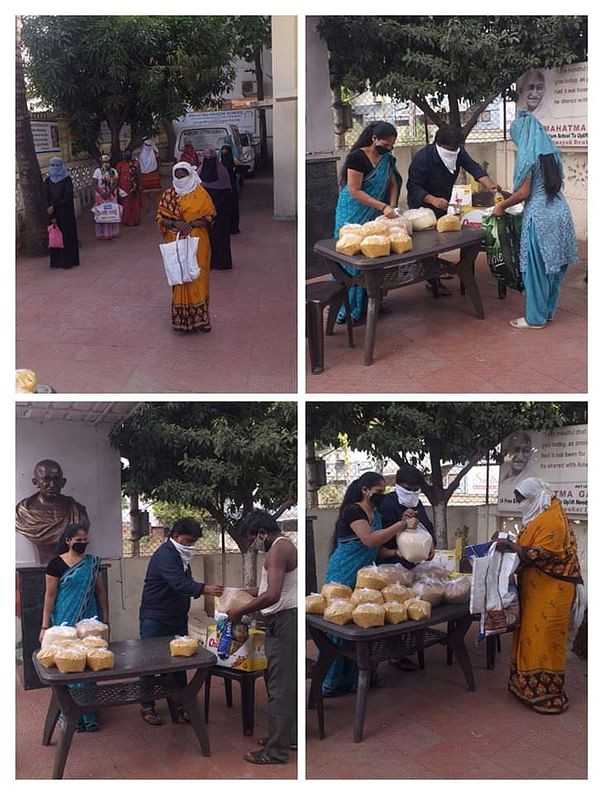 In this dire situation, we are seeking financing for one of the worst affected cities in India-Pune to help these daily wage workers including maids, laborers, vendors, construction workers, drivers and sex workers. We aim to provide them with dry ration to ensure basic meals for them and their family to last for at least a month.
We have already supported more than 2100 families but there are thousands of underprivileged families in need. Currently we are supporting families in local slums of Vishrantwadi, Yerwada and Budhwar Peth. However, we plan to increase our outreach and support maximum possible families.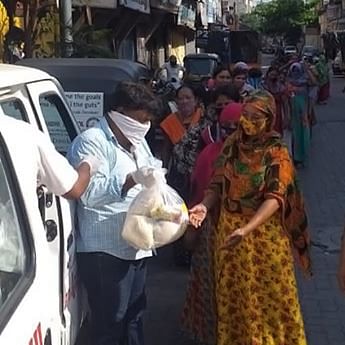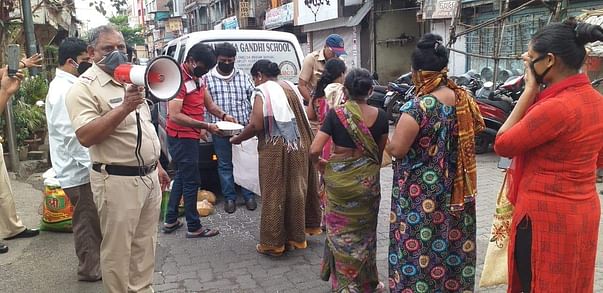 I would like to thank you all in anticipation for supporting the cause and helping us to not let any hands return empty. Please keep a tab on the updates to know about all the families we are supporting on daily basis.
About Vinayak Deokar:
For the past six years, Vinayak Deokar from Pune has been running a free English medium school for 270 children of underprivileged widows, divorced women and prisoners in Yerawada jail.
Abandoned at the age of 1 month in front of an orphanage by his own parents, Vinayak was adopted at the age of three months by an aged couple who toiled in a stone quarry to earn their daily bread. He was brought up in the slums of Vishrantwadi and studied at the local school till 10th standard when he lost his foster father. His foster mother, a helpless widow then, was forced to struggle a lot to make ends meet. Driven by circumstances, Vinayak had to give up studies after failing to clear 10th board examination and took up odd jobs to sustain his family. He got married young and unable to secure a steady job; he had to sell lottery tickets and work as a waiter in restaurants, to feed his wife and kids.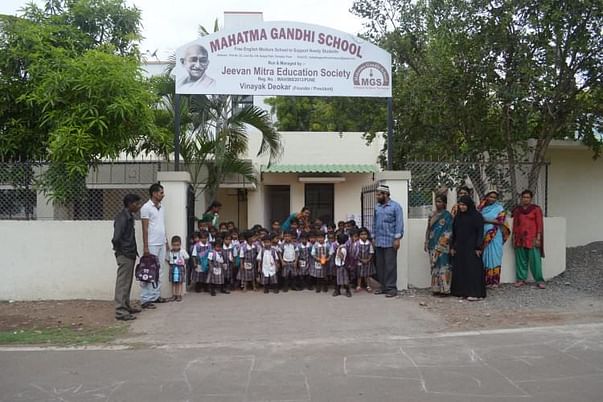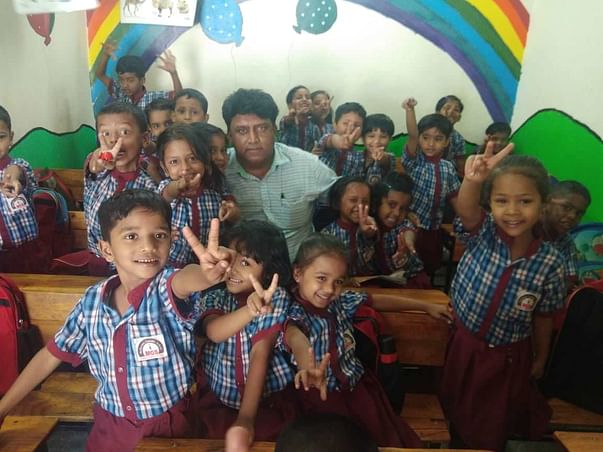 After much efforts, Vinayak was able to join the real estate domain. With hard work and perseverance, within three years he started his own firm. Things were going better until everything fell apart when he turned 28. He was diagnosed with a serious cardiac disease. Dreading a similar misfortune for his kids as his own early life, Vinayak sunk into depression for over a year, ruining his health more. Everything changed one day, when he met a mother who was begging and pleading to people to fund her 4-year-old son's heart surgery. "I was rattled. I was still an adult. How could a young boy who had hardly lived his life be in so much pain? I decided to do everything I could to help him," recalls Vinayak. Offering to help the mother, Vinayak went from door to door, collecting small donations in 10, 15, 30, 50 rupees. His tireless efforts were evident after he raised over 1.2 lakhs for the child and a successful surgery later, the boy was cured. This marked the turning point in Vinayak's life. He shares, "I decided to make the rest of my life count by dedicating it to the service of others." In 2002, 37-year-old Vinayak started his NGO Jeevan Mitra Pratisthan which helped raise the medical expenses for financially weak patients suffering from heart, liver or kidney ailments, cancer and other fatal diseases. Within 12 years, Vinayak raised close to Rs 6.5 crore for the treatment of hundreds of patients living in different slums of Pune.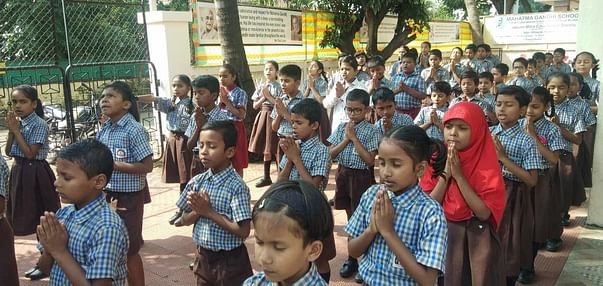 Vinayak then started wondering about the children of widowed and divorced women from the low-income background, for many of whom, quality education is often a luxury. "I couldn't continue my own studies due to poverty, so I want to save other children from a similar fate,'' he shares. Started in 2014, the Mahatma Gandhi School is now a primary educational institution registered under the Maharashtra State Board, supporting a student strength of around 270. With decently paid teachers and supporting staff, the school offers free education along with taking care of books, stationery, uniforms, medical expenses and other basic needs of the students. The most inspiring part is that all the funds for the school are generated solely from the sincere and herculean efforts of Vinayak Deokar. He met the families of prisoners locked up for various crimes who are often outcast by the society. The wives do not get jobs because their husbands are in prison. The children from such families are discriminated against and not given admission by schools. Over 30 such children of prisoner parents are currently getting educated at the school. Only with proper education and acceptance from society, these children can become better than their fathers who ended up in prisons. He believes that if we want to bring a change in society then we need to educate the poorest of the poor.