Hello!
My name is Suinila Joseph. I belong to the Maram Tribal Community in Manipur, which has been notified as a Particularly Vulnerable Tribal Group (PVTG) by the Govt. of India. I am a trained nurse by profession and a passionate advocate of menstrual hygiene awareness.

Why am I raising funds?

Having first-hand experience of the challenges faced by women folk of tribal communities residing in remote hill regions, I realize the need to spread awareness about menstrual hygiene and educate people about natural body functions that have been traditionally misconstrued. The lack of awareness and means to procure efficient menstrual management products poses a grave threat to women's health.

Due to their remote location, our villages have always been deprived of having any educational camps, especially about menstrual hygiene awareness. Many of the people struggle with problems of poor-quality housing, additional responsibilities, material deprivation and financial instabilities. Moreover, they do not even have proper medical facilities to aid them in times of need. For a village that was COVID-free for a large duration of the first wave, the sudden detection and increasing number of COVID cases has also limited the financial ability of the residents to purchase women's hygiene products.

Through this project, I intend to get in touch with such families who are truly in need of our help and assistance.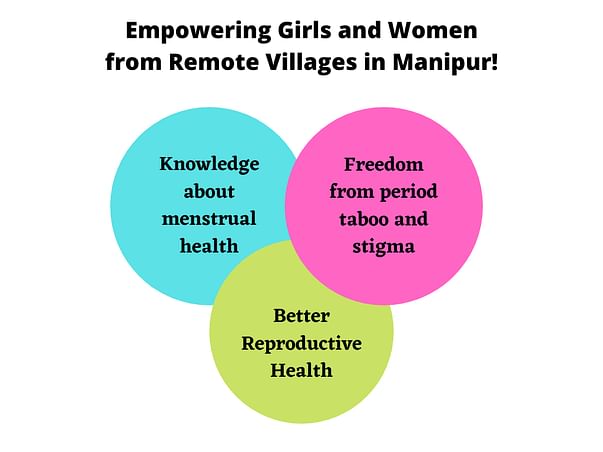 What do I plan to do with the funds raised?
My aim is to reach out to 10 villages in particular remote areas of Manipur:

1. Rajeimei village
2. South changoubung village
3. North changoubung village
4. Gamnom village.
5. Mayangkhang village
6. Ningthoupham village
7. Oinam Hill village
8. N. Songlung village
9. Tokpa village
10. Tumuyon khullen village

As per our research, there are on an average 80 adolescent girls & women in each village. We wish to provide them with a) sanitary pads, b) effective reading materials (Menstrupedia Comic Book), and most importantly, c) teach them about menstruation and how to go about their normal lives during periods.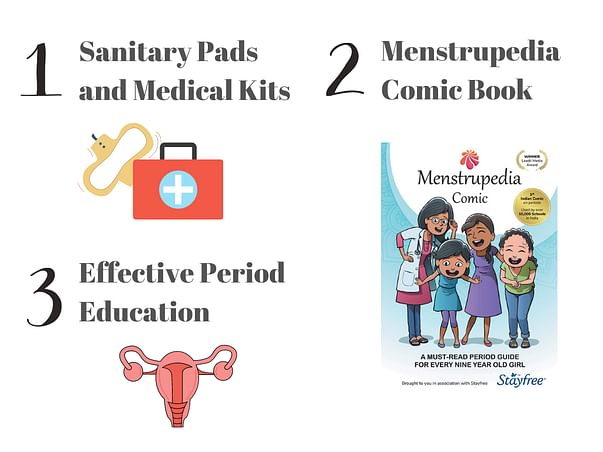 Step-by-step Plan:

1. 80 girls and women from each of the 10 villages will be identified with the help of volunteers from each of the villages.
2. Families who are single parents, sick people, old age people living alone, children with no father and mother, differently abled people will be identified.
3. Once the identification is done, the team will personally visit the household to check the authenticity of the list provided by the volunteers.
4. Post authentication the final list will be drafted.
5. The Medical kit and Sanitary pads will be distributed personally by the team by reaching out to the identified villages.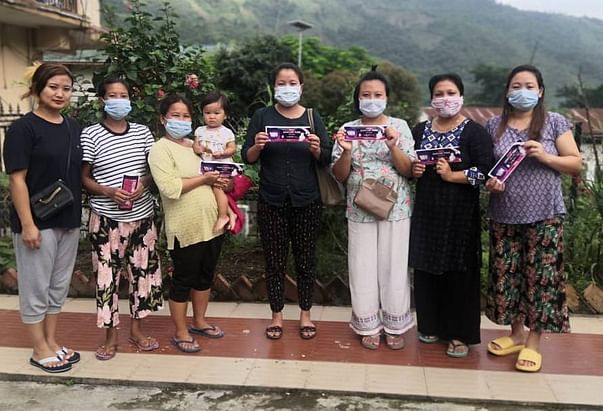 My Goals

✓ To empower young girls and women, to lead a healthy life, free from taboos and stigma.
✓ To reach out to those families who are affected by the pandemic and in need of assistance.
✓ To reach to unreached locations.
Have I done this before?

On earlier occasions, in our own capacity, my team and I have been able to reach out and help more than 1000 women from more than 17 villages in Kangpokpi, Senapati district and CCPur Hill district in Manipur and distributed more than 3000 sanitary pads.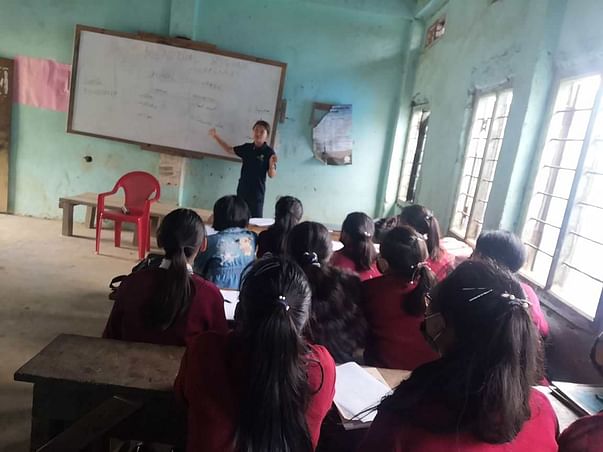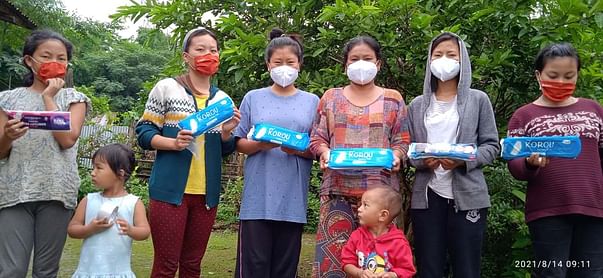 My Appeal to You

It is not possible for us to continue this project without your support. Thus, I look forward to your help & encouragement and request you to donate in whatever capacity you are able to, so as to empower our young girls and women to live a hygienic and fulfilling life, free from taboo and stigma!
Avg. No. of Beneficiary per camp: 80
Expenditure

Particulars

Amounts (Rs.)

For conducting one awareness camp (i.e., having about 80 beneficiaries)

Material Procurements
No of Pads per beneficiary costing Rs-30/set for average of 80 girls and women per village

2400

2 Educational Material/Comic books for beneficiaries Rs - 250 women and girls

500

Refreshments for beneficiaries (Juices/cake/ biscuits, etc)

1500

Banners, pamphlets for distribution, etc

500

Transportation
Average distance of villages from Base Camp is around 45 to 170km.
Avg. Rent for Hiring a vehicle (3000)

3000

Total Amount for running one camp







Total estimated cost for conducting camps in all 10 villages