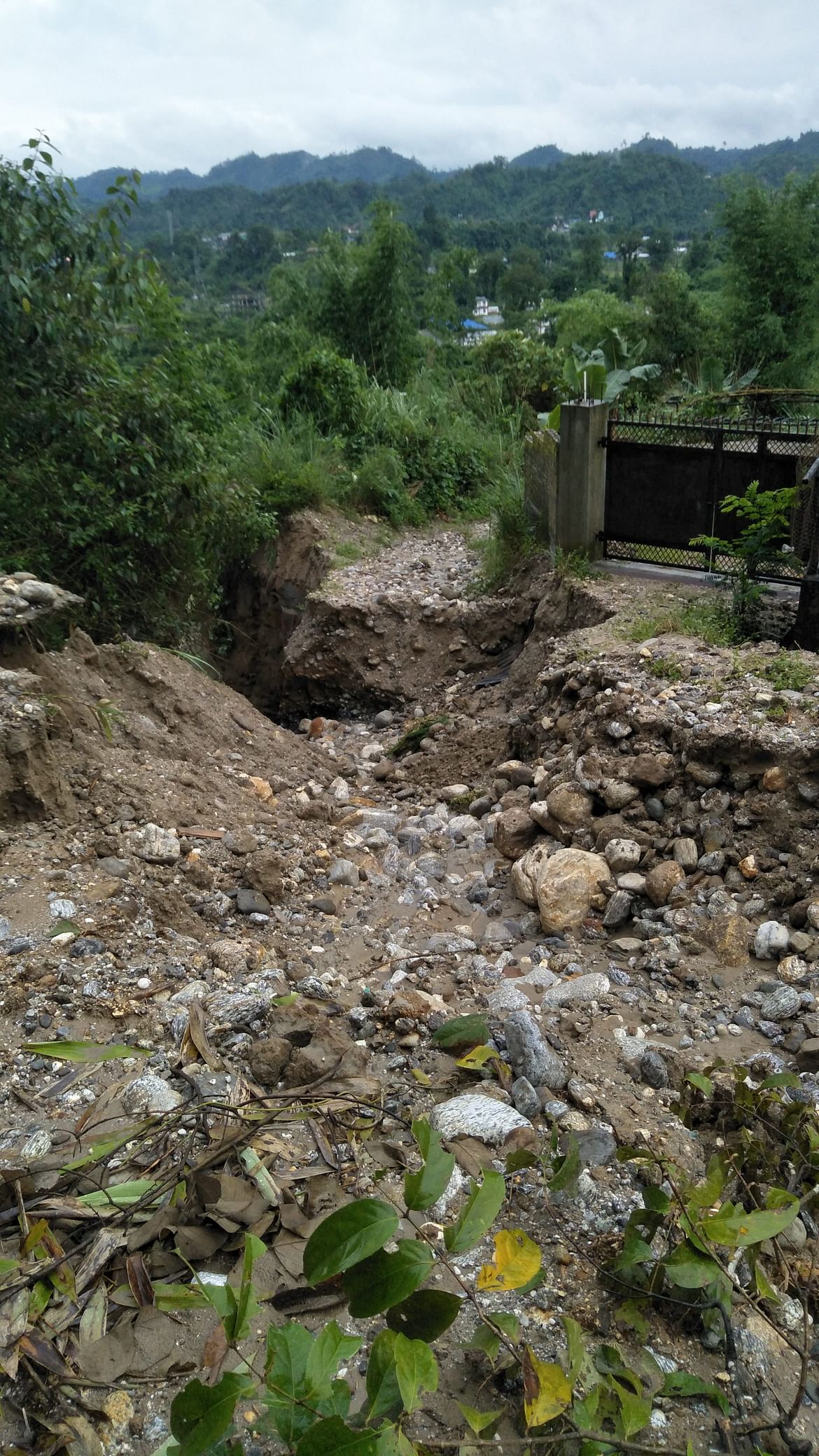 Hello, everyone, I am from Itanagar, Arunachal Pradesh,India. I hope you all are doing fine.as you can see from the picture above the completely damaged road which our colony people have been using from the last ten years, it is only just an insight to give you a brief of our living conditions. We have many times requested the concerned authorities for so many years to address our grievances to construct this road but it has only fallen in deaf ears. The dwellers in our colony are mostly from the economically backward section, therefore, it is impossible to collect the huge fund approx Rs 50,00,000 to build the 560 m motorable road and now the situation is such that during the rainy season we are much more prone to landslide and other natural calamities which is life-threatening and steals our sleep and peace whenever it rains heavily.
I being one of the youth observe all these struggles with helpless eyes but I am financially restraint to help my people. It's so heart-wrenching to see children, older folks carrying heavily loaded household items like LPG, rice bag, etc in their back every other day using this dilapidated road, we literally walk on slippery stones and boulders which has eroded away due to heavy rain every year leaving us not even sufficient space to walk on foot let alone any vehicle. Therefore with folded hands and with huge anticipation, I would like to appeal each one of you to kindly spare some rupees to help us build this road.
PLEASE HELP ME IN THIS NOBLE INITIATIVE. PEOPLE DREAM ABOUT SUCCESS, MONEY, FAME BUT I JUST WANT THIS ROAD TO BE BUILT BEFORE I DIE.
Total estimated cost for construction of cc pavement road including drainage :Rs. 50,00,000/-
Approx size:Drainage L=560m,width 1m Height =1m
Approx size of road:
L=560m ,breadth 5m,thickness =750mm