Hi,

I'm Meera and I'm organizing a fundraiser for covid relief. I will be conducting a session on "Rules Of Creativity For Healing" on June 6th at 5pm.
Join Zoom Meeting
https://us02web.zoom.us/j/82628746857

A talk on the power of creativity to heal your mind and emotions, how creativity helps to deal with challenging situations. We discuss some tools and ideas to improve creativity.

All proceeds go to covid 19 relief fund.

Please support us. Share the campaign with your friends and family.

Namaste 🙏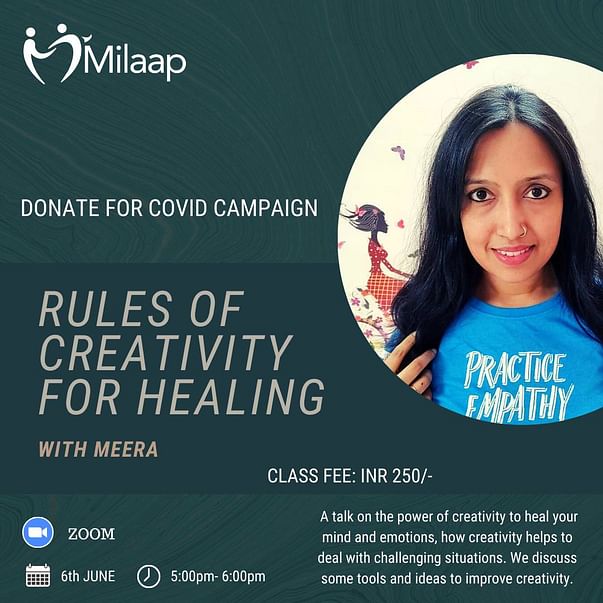 We are raising funds to provide ESSENTIAL RELIEF KITS and Covid-19 support to 50,000 families who are failing to source food & life essentials for their new born and themselves. Most of them do not have any home, shelter, food, job, or money. And limited access to government services and aid.

We urge you to help save the lives of the homeless starving vulnerable families and spread the word about the immediate help they need.