Mauli Seva Pratishthan's vision: Lifelong care, treatment and rehabilitation of wandering, mentally and physically ill destitute women found on Indian roads. Their care involves not only diagnosis and treatment but also a safe place to live in and enjoy life. These destitute women are not only mentally ill, but some of them are at terminal stage of critical illnesses and suffering from complex critical illness like AIDS, tuberculosis, renal disorders/failure, critical cardiothoracic diseases, venereal diseases, etc. In the event of the demise of an inmate, all the legal processes are followed and funerals are carried out by Mauli. Currently, Mauli is looking after 300 women and their 29 children.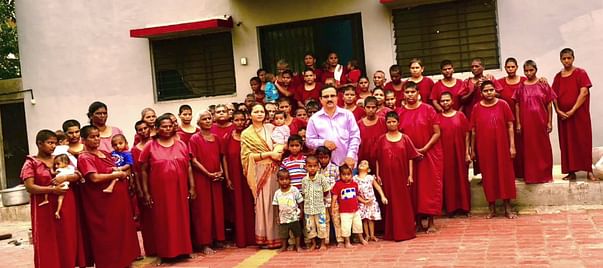 Dr Rajendra Dhamane and Dr Sucheta Dhamane studied in the same medical college. During their college days, they thought of serving the people who are most in need of doctors. The doctors got married and started their professional careers post college in Ahmednagar, Maharashtra. Dr. Rajendra started his own clinic and Dr. Sucheta started working as a professor in a medical college. One day, both of them saw a mentally mentally ill woman sitting amidst garbage. They decided to take a closer look and were shocked to see that she was eating her own stools. Both of them were shaken by the sight of the woman. They gave their lunch boxes to the women. The incident made the doctors make a steely resolve to help more such women. So, in 1998, they started feeding such women using family resources. The couple used to initially feed almost 80-90 women on the roads. Later, the Dhamane family realized that it would be better to start a charitable home for them which would serve as their shelter and help in upkeep. Treatment would be possible and it would also put an end to the sexual abuse of such women.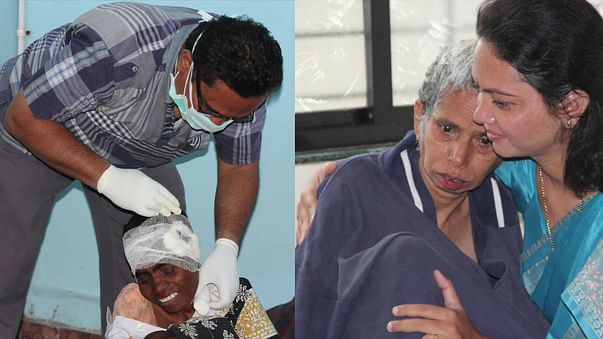 Dr Dhamane's father, a retired teacher, Bajirao Dhamane Guruji, offered his 6,000-square feet plot of land in Ahmednagar for the work. The selfless work of the doctor couple was covered in a few Marathi newspapers and they were offered some donations from civil society. The construction of the home was completed in 2007 and came to be known as Mauli Seva Pratishthan (MSP) popularly known as 'Mauli'. Ever since, it has been providing love, affection and care for the destitute, homeless and mentally affected women and children (mauli means mother in the local language, Marathi).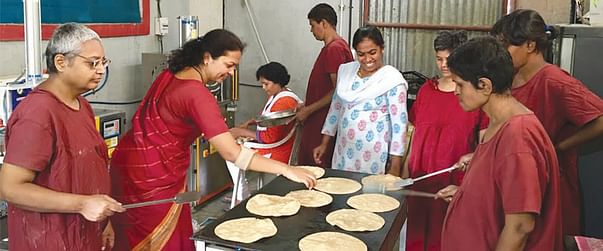 In the course of their charitable work, Dr. Sucheta left her job to fully dedicate herself to the mission of Mauli. Dr. Rajendra still runs his clinic in Ahmednagar to provide for himself and his wife. He went on to do his post-graduation in Clinic Psychology to better help the women at Mauli to overcome various mental illnesses. Mauli is a full-time commitment for Dr. Rajendra and Dr. Sucheta. Dr. Rajendra says, "We provide lifelong care for the abandoned women on the streets and their children, many of whom are born at the shelter. The work in Mauli is 24 hours a day and 7 days a week. The day starts at 6am and ends by 11pm. As these women are in a bad state physically and mentally, they need to be attended to personally; the attendant has to bathe them, clean them, address their toilet needs. Post-bath, feeding them breakfast and looking after their medical needs is important. Special attention is given to psychologically distressed women and those affected by AIDS and those having children."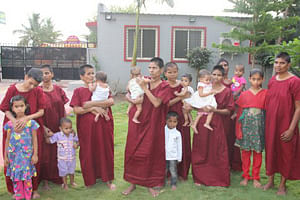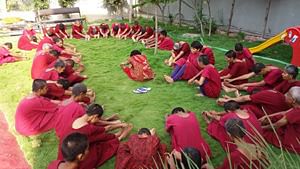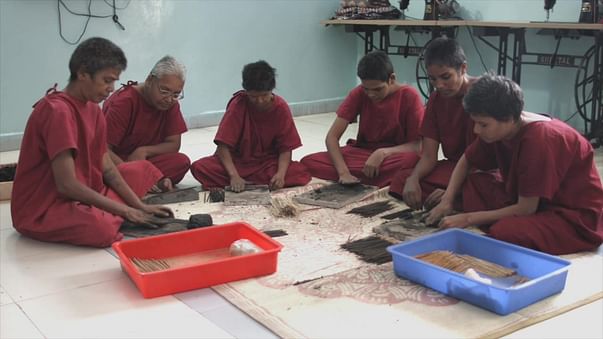 "Until now, Mauli is entirely funded by public donations with no support from the government. All the work carried out here is with the help of recovered inmates. We are working in multiple roles—as a doctor as well as a cook, ambulance driver, attendant, nurse, lab technician and as cleaning staff also," says Dr Dhamane. Mauli Seva Pratishthan is accredited by the Mental Health Authority of Maharashtra, as a registered/licensed institute working in the field of psychiatry and also has an ISO 9001-2008 certificate. Currently, Mauli is looking after 300 women and their 29 children. Dr Dhamane says about the children, "We hope to raise them to become honest and respectable citizens of society."

Mauli Critical Care Unit:
This is first of its kind intensive critical care unit specially for homeless mentally, physically and critically ill women. These women need specialized care and treatment. Mauli has set the benchmark in caring for these women. All the infrastructure necessary for taking care of critically ill women is available with Mauli Seva Pratishthan. The present units are well equipped with ultramodern equipment available in professionally and commercially run ICU setups. But we are facing problem in meeting the daily recurring expenses on visiting experts, doctors and paramedical staff. Mauli Seva Pratishthan has no fixed source of income of its own and working only with the help of individual donors and philanthropic organizations like yours.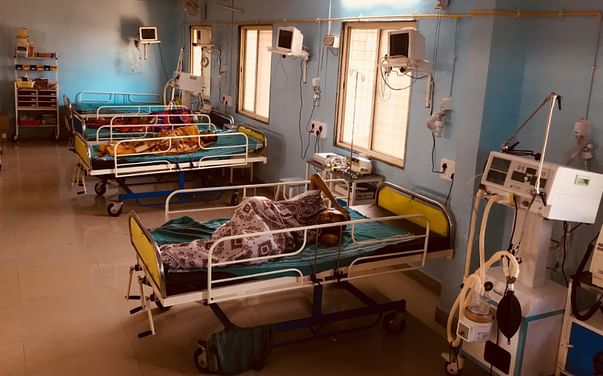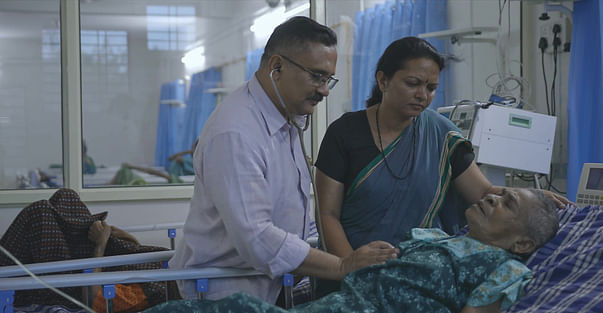 Proposed Budget
Out of the 300 women who reside at Mauli, most need medication and adult diapers and also sanitary pads. Some also need critical medical care which is provided at out ICU unit. However, is has become difficult to raise funds for the increasing expenses for the ever-increasing number of women at Mauli. Please help us to continue to serve and provide life-long care for these neglected women and their children.
Human Resource Requirement:
Sl.
No.
Designation
No. of
posts
Monthly salary
in Rs.
Salaries for 2 year
1
Anesthetic / Intensivist
1
40,000
9,60,000
2
Medical Officers
2
30,000
1440,000
3
Nurse
2
12,000
576,000
4
Lab Technician
1
8,000
192,000
5
X-Ray Technician
1
8,000
192,000
6
Project Manager
1
24000
576,000






Total
3936000
Total financial assistance required:
Sl.
No.
Item
Daily
requirement
Daily
expenses
Monthly
expenses
Expenses for
2 year
1
Medicines


3,000
90,000
2160,000
2
Sanitation – Adult diapers & sanitary Pads
40X2 @ 30
(2 diapers per day)
2,400
72,000
1728,000
3
Salary (Human Resource Requirement)




3936000








Grand Total
7824000