Dear friends,


I'm overwhelmed by the outpouring of affection and concern for my health.

Currently, I am sustaining using some maintenance drugs until my CarT treatment can start.

I am having to search for clinical trials in Mumbai, Ahmedabad, Delhi. I am now seeking this clinical trial in VS Hospital - Advanced Cancer Care Hospital - Chetpet, Chennai.

Considering this, on advice from close friends and family, I'm forced to raise the target.
Please share my case with more of your contacts.

Again, I thank you from the bottom of my heart.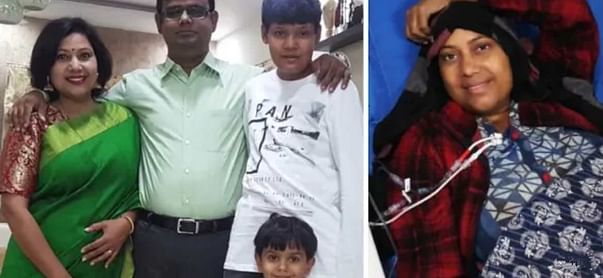 This is the courageous story of Manjusha, a woman of many talents – a Media Executive, a widowed mother to a child with special needs and an eight-year-old child, and a cancer survivor…until now.
Her older son was diagnosed with a rare chromosomal disorder but she just took that in her stride and continued caring for him. Her husband's kidneys began to fail thanks to an incorrect medical procedure, so she began working when he couldn't anymore. She was diagnosed with multiple myeloma but rather than hide, she chose to attack the disease and beat it back. She lost her husband when the kidney transplant couldn't be done in time. All their life savings could not save his life. But rather than whine about her misfortune, she became both mother and father to her children and smothered them with love.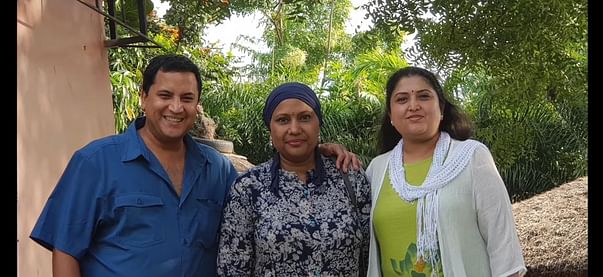 But then the cancer came back, with a vengeance. Since July 2020 Manjusha has tried all forms of chemotherapy and a bone marrow transplant with no luck. But there is hope – a new radical therapy, CAR-T, which has shown a near 100 percent recovery for multiple myeloma cancer patients.
It is for this, we are asking for your help – Manjusha can get this therapy in Chennai, which will certainly save her life. Having depleted all of her savings while treating her ailing husband, tending to her child with special needs, and getting chemotherapies. She needs Rs. 6,00,000 for her further treatment.
(USD 8,500).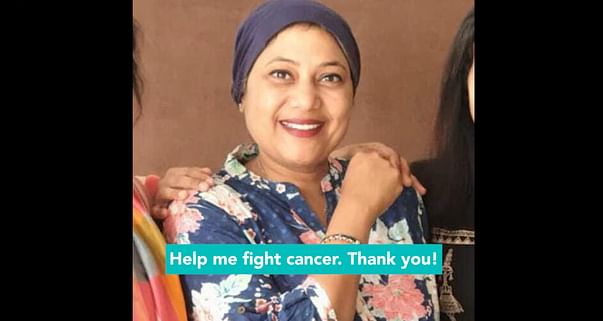 As the only surviving parent for her two sons, she has no choice but to fight this and get back her life. This courageous woman has never given up on life and now we need your help to ensure that she beats this cancer again…and this time for good!

We thank you from the bottom of our hearts.