All children can and must play - irrespective of their gender, or their (Dis)abilities!
Do you remember time tossing and tapping balloons in the air? The time when you threw a Frisbee or a paper ball across the classroom, the time when you played Gilli Danda or Pithoo. Winning didn't matter, what mattered the most was the thrill, the fun with friends. Play is not just about winning or losing – it's also about taking part and learning important life-skills.

But, not so much for children with disabilities. ONLY 1 in 5 children with disabilities play sports with their friends and the current pandemic has compounded the challenges for them. Lack of inclusive spaces, non-availability of equipment, qualified trainers and lack of adapted programmes for kids with disabilities, discourages participation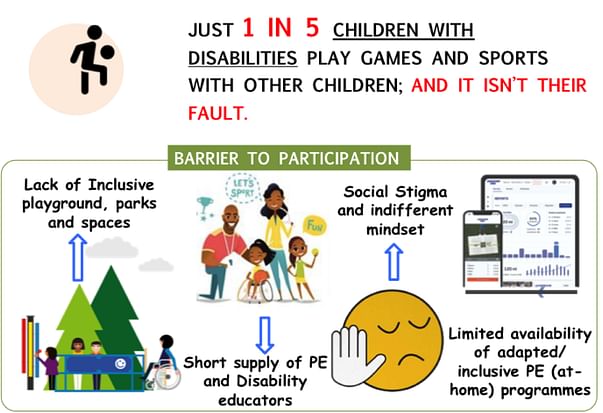 The fact is, families and children with disabilities find it hard to put their child into programmes and activities.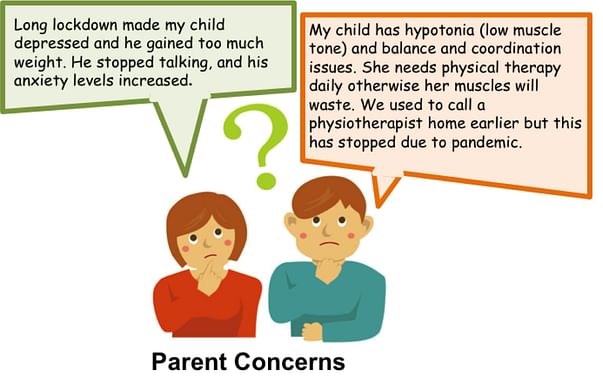 According to WHO, around 15 percent of the world's population, or an estimated 1 billion people, live with some kind of disability. They are the world's largest minority. The COVID-19 crisis has further marginalized people and especially children with disabilities. Therefore, creating an inclusive culture for physical education and physical activity to help everyone learn to lead a healthy and active lifestyle is of utmost importance, especially during these trying times.
Children with disabilities benefit from play, physical activities and sports just like any children.
Umoya Sports
is a for mission non-profit that envisions a world where
"Every child has access to meaningful opportunities to Play, learn life skills and become self-reliant"
. Through our age and skills appropriate play and physical education programme, we build essential life skills, develop physical and socio-emotional well-being while integrating concepts of daily living for children with disabilities .

Our Solution - Responding through Play to Covid-19
Upholding our MISSION to make Play and Physical activities part of every child's holistic development, our COVID-response project Inclusive Play for all also called Ability Spark combines the power of play with fundamental skills of movement.
Focus of the programme is to strengthen core skills of Motor coordination, fitness, balance and memory necessary for day-to-day living. The short self-paced videos with easy to follow instructions along with conversational hindi, visual cue cards and adaptations tips will help all children to work through their individual development. All activities that are part of Ability Spark toolkit are easy to replicate at home. So the videos include things you can find around the home rather than sports equipment.

A pilot of the programme was launched in July'20 where play skill videos and yoga series were shared thrice a week with the programme subscribers of more than 400 families, 95 plus schools, teachers and organisations over email or whatsapp. We also collaborated with many schools, NGOs and organizations, who helped amplify the reach of our "at-home" programme to 9000+ children while offering valuable insights to further drive our development efforts.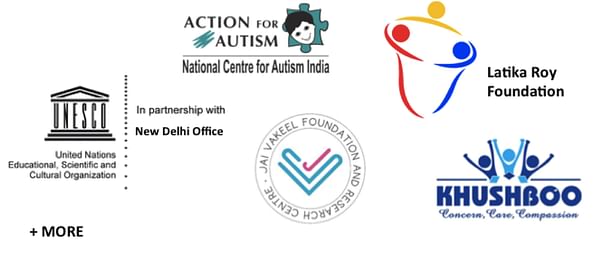 Seeking your support to continue with the developmental efforts
We realise a product like Ability Spark can serve the needs of some of the most vulnerable children at scale.
We need YOUR HELP. Any and all contributions will also enable us to bring together like-minded change-makers who can contribute to our vision, and make a society where all children have equal opportunities, feel nurtured and loved.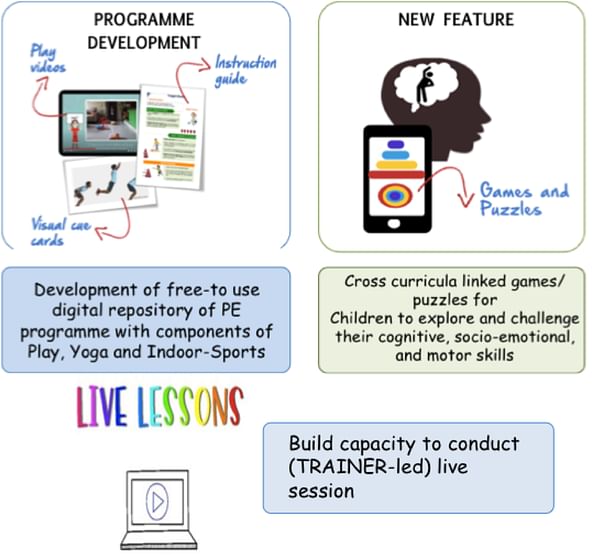 ----------------------------------------------------------------------------------------------------------
TOGETHER we can make sure no child is left behind #allmeansall #playbeyondbarrier #playisforall - Team, Umoya

(Our 100% Pledge) Umoya pledges to ensure that 100% of the contributions, we receive will go directly to fund the Development & implementation of Ability Spark "an Inclusive Play programme")