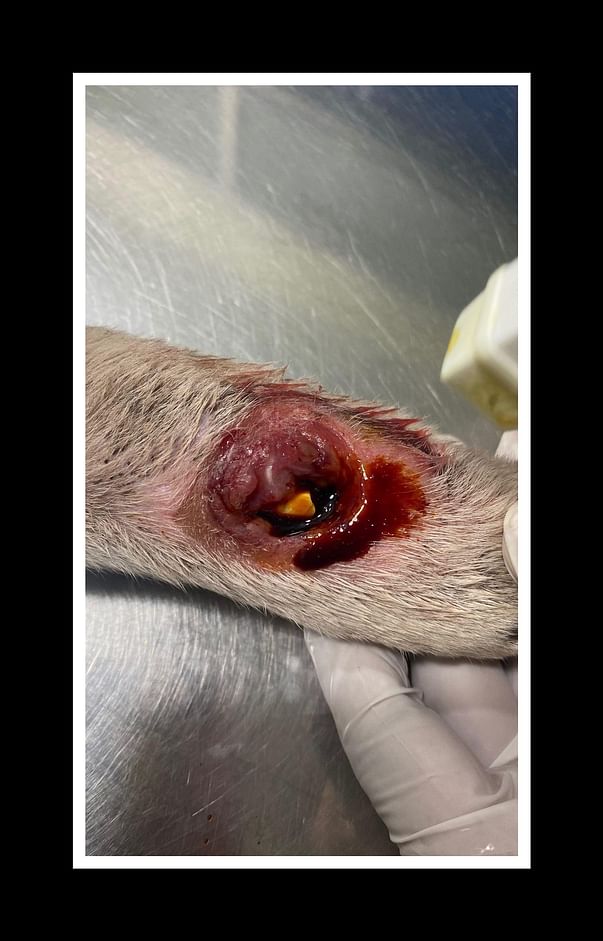 The lucy again a hit and run case 💔a devil hit him and run away he left him on the road in the pain 💔😭 .
lucy is my 3rd case of hit and run case in last 1 months.
The dog is extremely injured and his right leg bone is also broken and the Dr. suggest us surgery (pinning) because his right leg bone divided into 2 part .
He is currently in the hospital for 1 week .
The expenses that will occur in his complete treatment in all are really high . I can't afford that alone .
The bills of the lovely creature are attached below .
Open your heart ❣️ and try to donate as much as possible for Lucy so that his surgery can be conducted as soon as possible