In this time of Lockdown, where thousands are stuck in a not-so-well situation, we came out to feed them and now we are sending them back home.
Also sending people back to their home states.
Since Day 1 of Lockdown we were able to feed 6,75,000+ meals in Delhi, India. We were feeding 15000+ people daily. We have also provided fruits, water, milk, clothes, ration, masks, daily hygiene products to the people in need.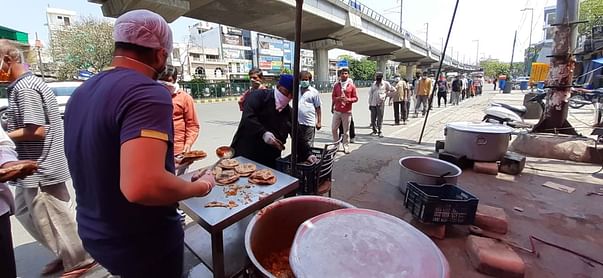 What all have we done till now ?
- 6,75,000+ meals served
-Sending people back home with a monetary sum to help on the way.
- Went to Highways to provide Migrants with Food, water, Roohafza drinks, bananas, Biscuits, slippers.
- 30,000+ glasses of Roohafza milk, along with kheer for thousands, and also daily food distribution in 45°C temp.
- 1000+ clothes provided (mostly new with tags intact)
- 10,000+ masks distributed
- Food for animals daily (Chicken rice for dogs, Veggie waste + feed for cows, bananas for monkeys)
- Ration to many families (No count, it is on a come and take basis)
- Fruits included in meals every few days, to change the taste.
- Milk to kids, water to all
- Soap/toothpaste/essentials provided
- Other things from paying for someone's last rites to providing baby food - done everything
- Helped people stuck in different states, provided them ration and whatever is required.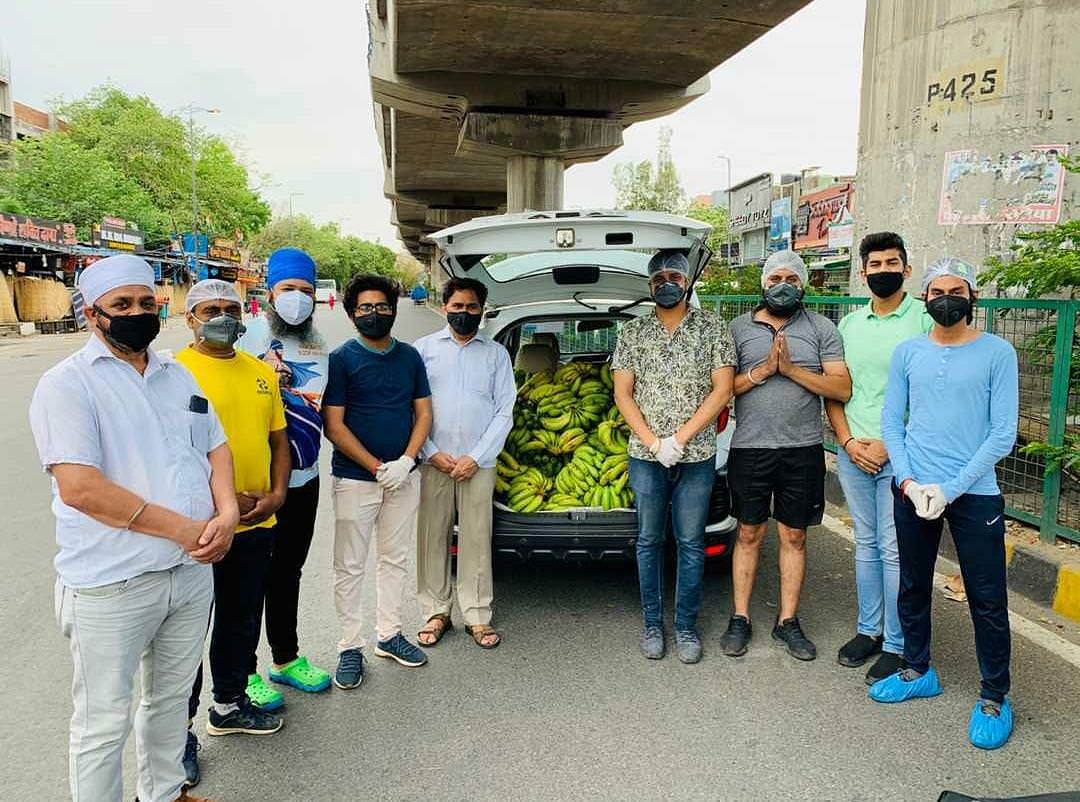 [In picture - Team with fresh 200 dozen bananas and 250 Kg watermelon for distribution along with Lunch]
Watch the
compilation of Week 1 of Lockdown
when we provided 55000+ meals in 1st week -
We need your help to continue this effort for many more days to come in this time of uncertainty. Every day the expenses are upwards of 50-60k, would love to have some support from you.
The Funds received were earlier used to buy raw material to cook food and also to support our day to day expenses of cylinders, labour, etc.
Now the funds that will be received will also be used to send people back home and also to fulfill any ration requests that come in.
We recently went and helped Migrants trying to back to their home states on foot or on cycles. Got them Food packets, bananas, water, biscuits, roohafza drinks, slippers (for people with damaged footwear or the ones barefoot)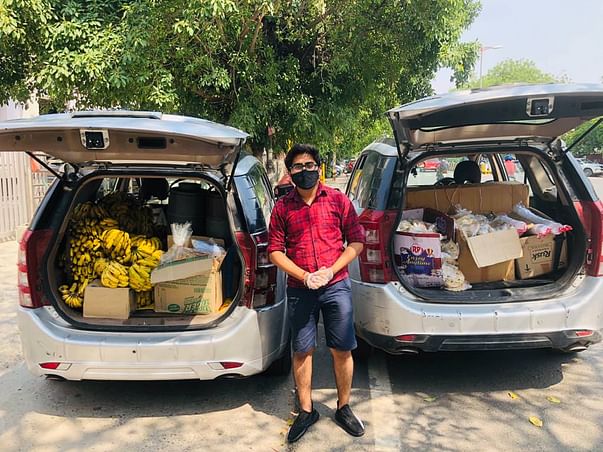 We regularly feed animals as well. Chicken rice is cooked for Dogs daily along with packed Drools dog food, veggie waste/veggies along with feed for cows, bananas for monkeys.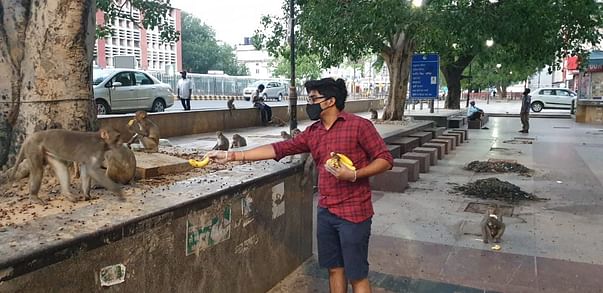 Let's feed more and more people, make it a better and more humane world.
Frequent updates will be provided to all the donors regarding our efforts in form of regular video updates like this one -

People who wish to contact can whatsapp on 7014199132. Help will be provided.