Rajendra Ji Jain - A happy soul who would greet anybody with a wide smile and impress them with the way he used to communicate. He was a very simple person, down to earth, always listening to everybody, and respected everyone. Conversations with him was always fun and filled with laughter.
Rajendra Jain succumbed to COVID on 2-May-11. The news shocked us(his family, friends, and every relative) and left us broken. If this was an impact on us, imagine the pain and agony that his wife(only member in their family) must be facing.
Rajendra Ji leaves behind his wife (Kiran Jain) who is already aged 60 and is not in a position to look for some work and earn her living.
For those who know Rajendra Ji, I know we don't need any further reason to donate, but for those who don't know, but if you are reading this - I implore you to make a generous contribution to support a family that has been broken beyond repair. A wife who was dependent on him in more ways than one and financial liabilities to fulfill - she look clueless as she try hard to accept the current reality.
While none of us can do anything to fill the gap that has been left behind, as a fellow human, lets come together to make a generous contribution that will atleast the ease the situation for his wife for the next few years. God bless!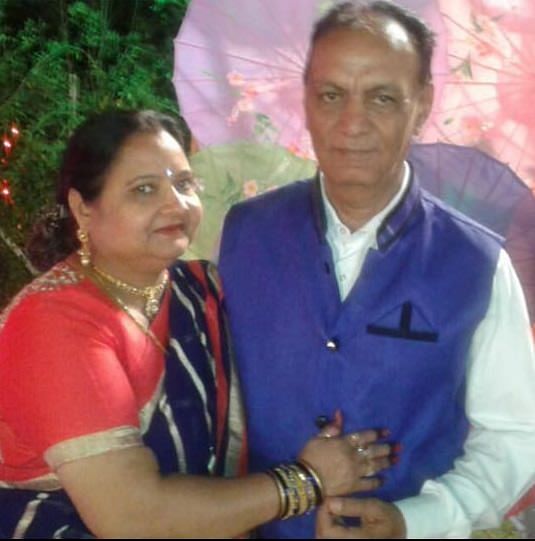 Rajendra Ji with his wife Kiran