Locals reported to me about a senior female dog, Kaali, she had abnormally huge tumor on her shoulder and was crying in enormous pain. I took her to the vet. Tests and x-rays revealed that she had bone cancer, you all must know that it is the most painful and deadly cancer. The vet gave me two options: emergency surgery or to not do anything.

I could not bear to see Kaali in pain and without hesitation, opted to get Scapulactomy (removal of scapula bone - shoulder) The surgery gives Kaali a chance to live for two more years.

Her surgery and post operative care are intensive and expensive, after she completely recovers, I will send her to a nice shelter where she can live rest of her life in safety and comfort.

I need your help to do the treatment and secure a comfortable life for this old dog
*𝙐𝙥𝙙𝙖𝙩𝙚 𝙊𝙣 𝙆𝙖𝙡𝙞*
With the support of my animal loving followers, Kaali's surgery has been successful, and despite doing the unavoidable amputation, she is now free from bone cancer pain which is the worst form of pain, painkillers don't help much.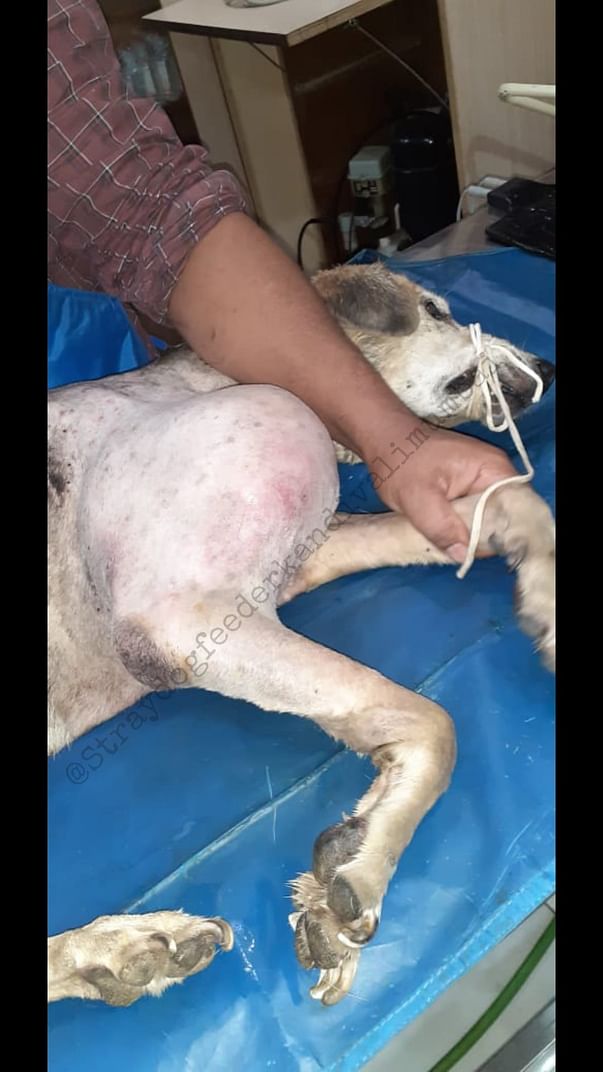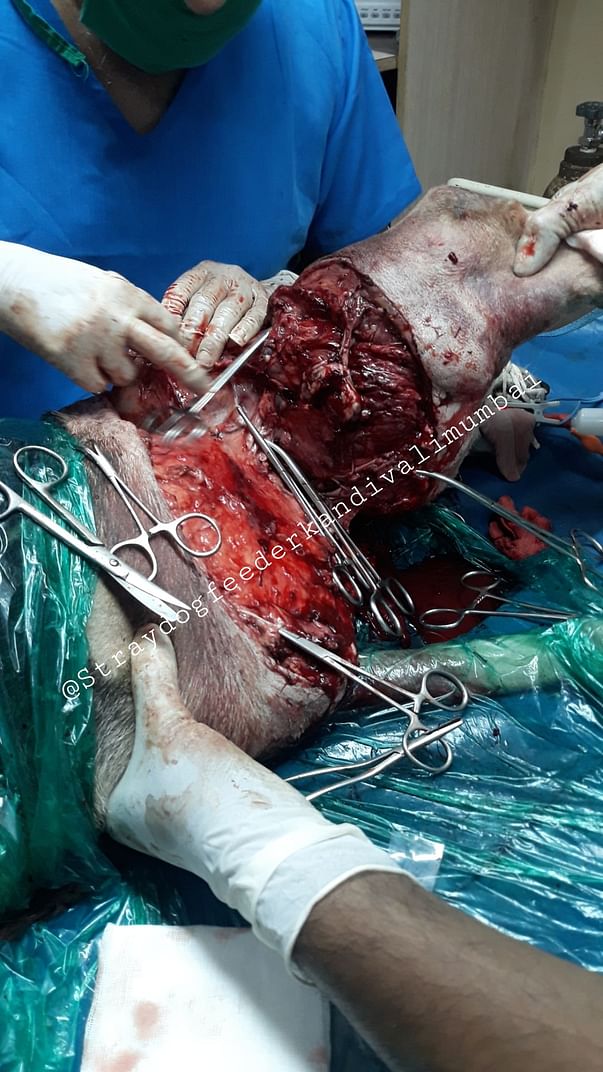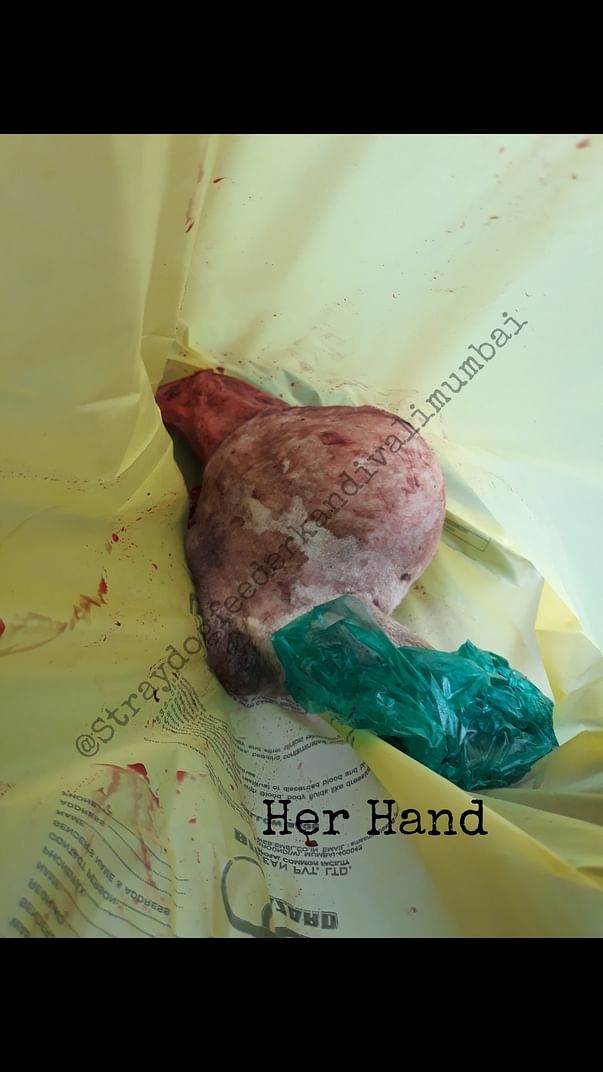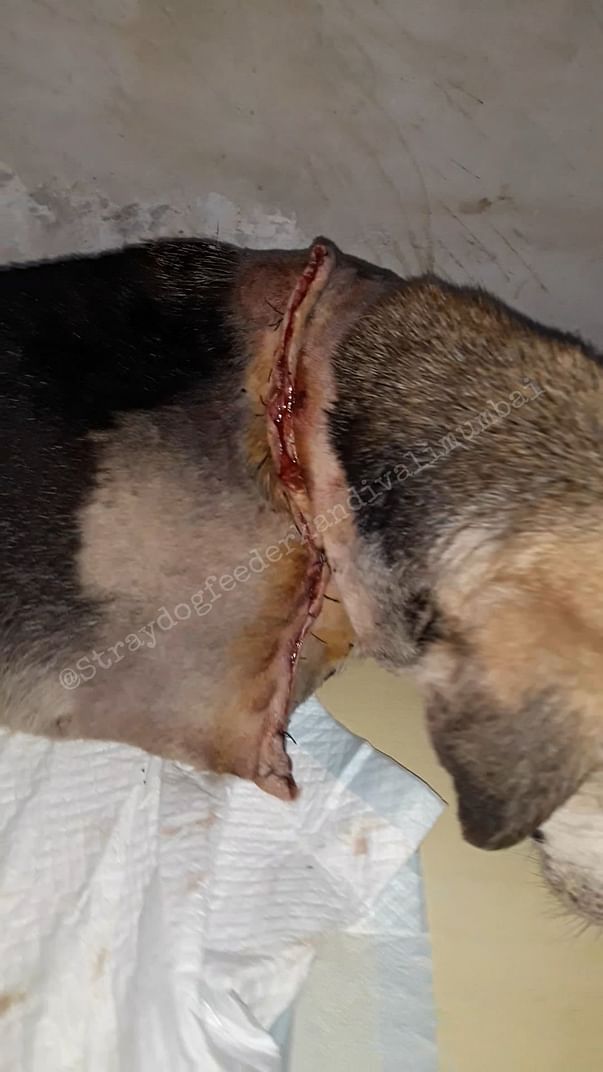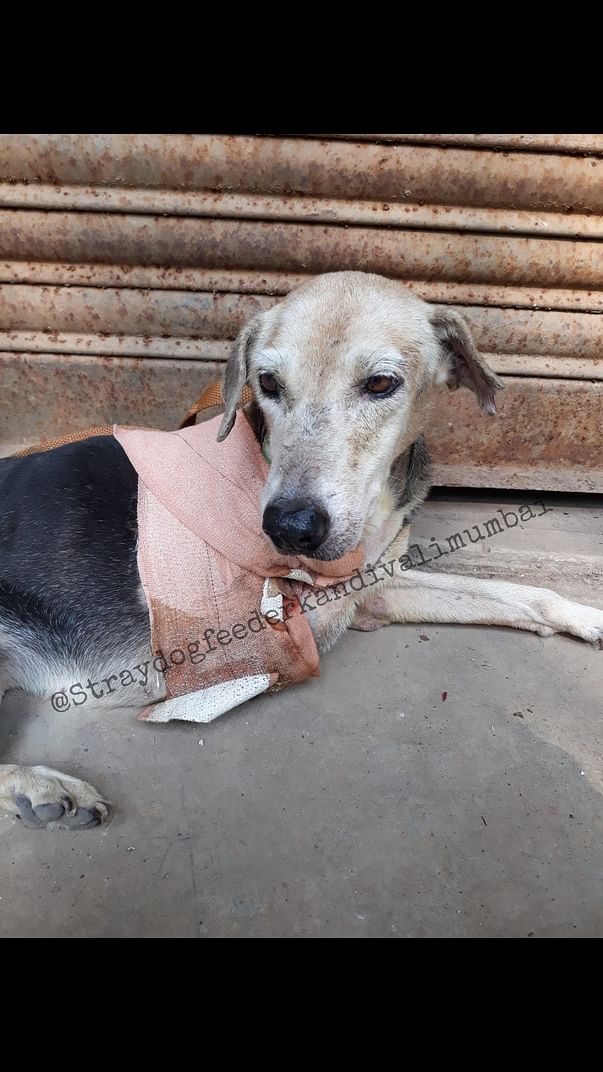 Please share and support her campaign, she will need intensive post surgery care, medication, supplements, nutritious food to recover from the major, life-saving surgery.
Her post operative care is very expensive, after she completely recovers, I will send her to a nice shelter where she can live rest of her life in safety and comfort.
I need your help to do the treatment and secure a comfortable life for this old dog🙏🏼
Thank you to everyone that helped🙏🏼