My Name is JOEMON EDEN. Managing Director of RAFIQ MEMORIAL MODEL SCHOOL (RMMS) at Mendhar Jammu and Kashmir and I am here to raise funds for our School developments.
I have been known about Mr. Mushtaq Ahmed who is chairman of RMMS . last year he had opened an English medium school namely "RAFIQ MEMORIAL MODEL SCHOOL " in the rural and far-flung area to provide free education to poor, orphan and needy people of the area who are not in a position to get modern education from all religions. He has interested to provide free schooling to all indigent persons of every society. Moreover, on another hand the school is also providing free school books, uniforms, bags, free travel, and computer course, etc from out of the contributions of society. In present for the up-gradation of school from primary level to Middle level and for increasing the student's seats from 100 to 200 hundred students require a huge amount to meet out the sitting arrangement, construction of the building, construction of toilet washroom , improving playfield and setting of the computer lab. etc and to bring the most deserving and poor and orphan students from different destinations required a school bus to full fill the need of institutions.
****-**--*********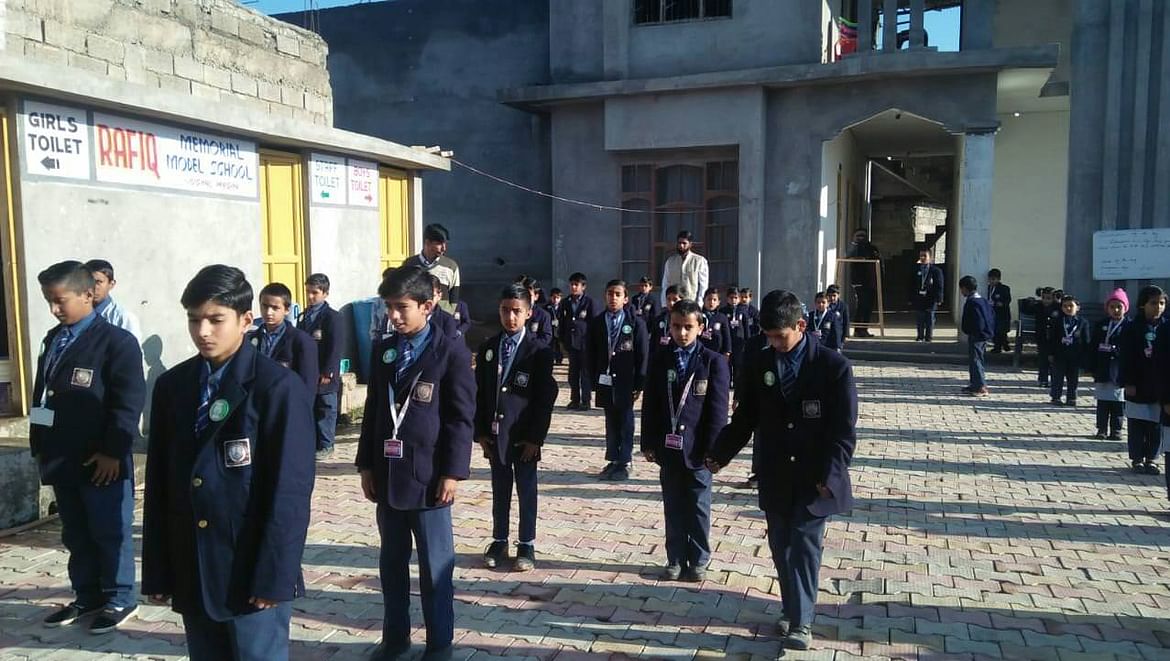 The following approximated amount is required for the institution to meet out the genuine cause of society.
1 :- Construction of school buildings
@20 lacs.
2 :- Sittingarrangement @ 3lacs
3 :- Improvement of play field@5lacs.
4:- Construction of toilet washroom
Complex 5lacs.
5:- Improvement and setting of the computer lab.@ 8 lacs.
6:- Transport facility schools bus @ 15
lacs.
7: Students Hostels for Boys /Girls @20lacs
8: Web and Mobile Application Development cost estimation
@ 5 lacs
======-======================
Tottal amount @81, 00000lacs