Jitpal was diagnosed with covid-19 as of 06th June 2021. He was hospitalized because he consistently faced breathing issues. He was admitted to RN Tagore, a renowned hospital in Kolkata. Further after 10 days of treatment, he was hit by pneumonia as an after effect to covid infection. He was put on a ventilator as his oxygen level went down to 60. He was on 100% external oxygen support as of 29th June and the doctors advised for ECMO treatment.
ECMO is a very expensive treatment, it costs around 1.5 lakhs/day. He was moved to Medica, where his Ecmo started as on 2nd July. He has been on ECMO for over a month now. However, his lungs need more time to recover. His parents and some of his friends could visit him, and his gesture appeared strong and has the willpower to come out of this.
However the cost for the treatment is such, we need your support to further his treatment. His family needs your support, as they are out of funds.

Facts & Figures:
1. ECMO charges (from 2nd July through 9th September 2021) = Rs.73,85,327. (approx 1.5 lakhs per day).
2. Pre ECMO charges Rs. 8.90 lakhs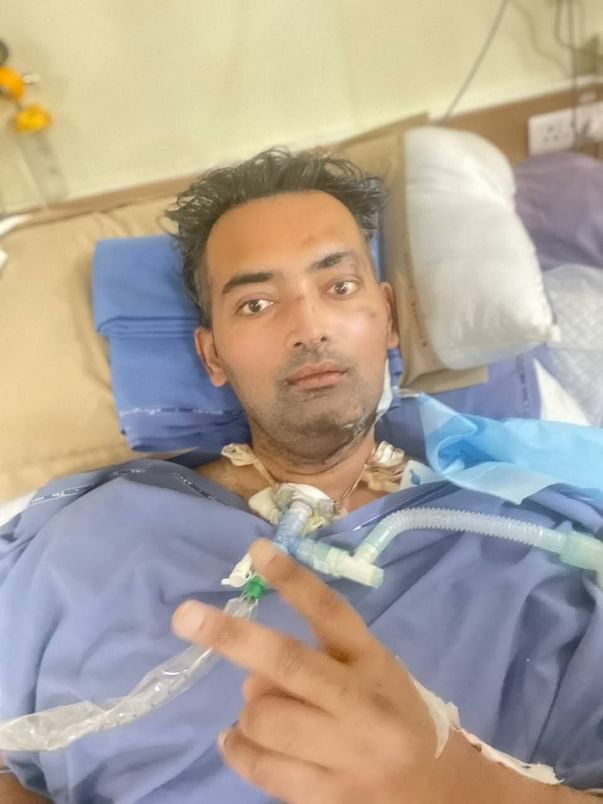 That's how he wanted to pose and thank you all for your contribution to date. He needs more of your support to help his treatment further.
We need your support and blessings as the treatment will continue for few more weeks or maybe a month from here, hence funds are needed so that his treatment continues. Till now because of your healthy contribution we could help his ECMO treatment and further need you to continue to support it.
Thank you all till now for being with us. Your support has been immense and we are looking forward to more of your support.