JEEVAN STAMBH FOUNDATION is a group of committed volunteers based out of Delhi, with the primary objective to rehabilitate & restore lives and livelihoods of people from economically weaker sections of Indian society during Covid-led crisis.


Now we are raising funds to support economically weak families and critical patients affected by COVID-19 in Nagaland as the areas see surge in cases. We need help in procuring these items for PHCs, CHCs and district hospitals in Dimapur and Kohima districts of Nagaland, to be sent to Help Nagaland Breathe organisation which is working in coordination with the state government:

• PPE Kits (gown, gloves, triple layered masks, face shield): 300
• N95 Masks: 1000
• Pulse Oximeters: 100
• Digital thermometer: 100
• Flowmeter and Humidifier: 8
• Oxygen Masks with Tube: 300
Plus transportation costs
Total estimate: ₹2,00,000

This is an urgent requirement for remote areas in these districts as the PHCs & CHCs lack basic facilities for monitoring vitals of patients and giving preventive care.

Any contribution will be of great help, no amount is small.
--
We have started one Covid Care Centre at Buraka village, Hathin, Palwal, Haryana. The centre is now part of Haryana Government's initiative Haryana Villagers General Health Checkup, whereby, if any COVID patient has been identified and requires oxygen support, they can be directly admitted to our centre. It is 24/7 fully functional, giving completely FREE treatment to COVID patients and we require funds in running it and replicating the model to setup CCCs in other rural regions with surge in COVID cases.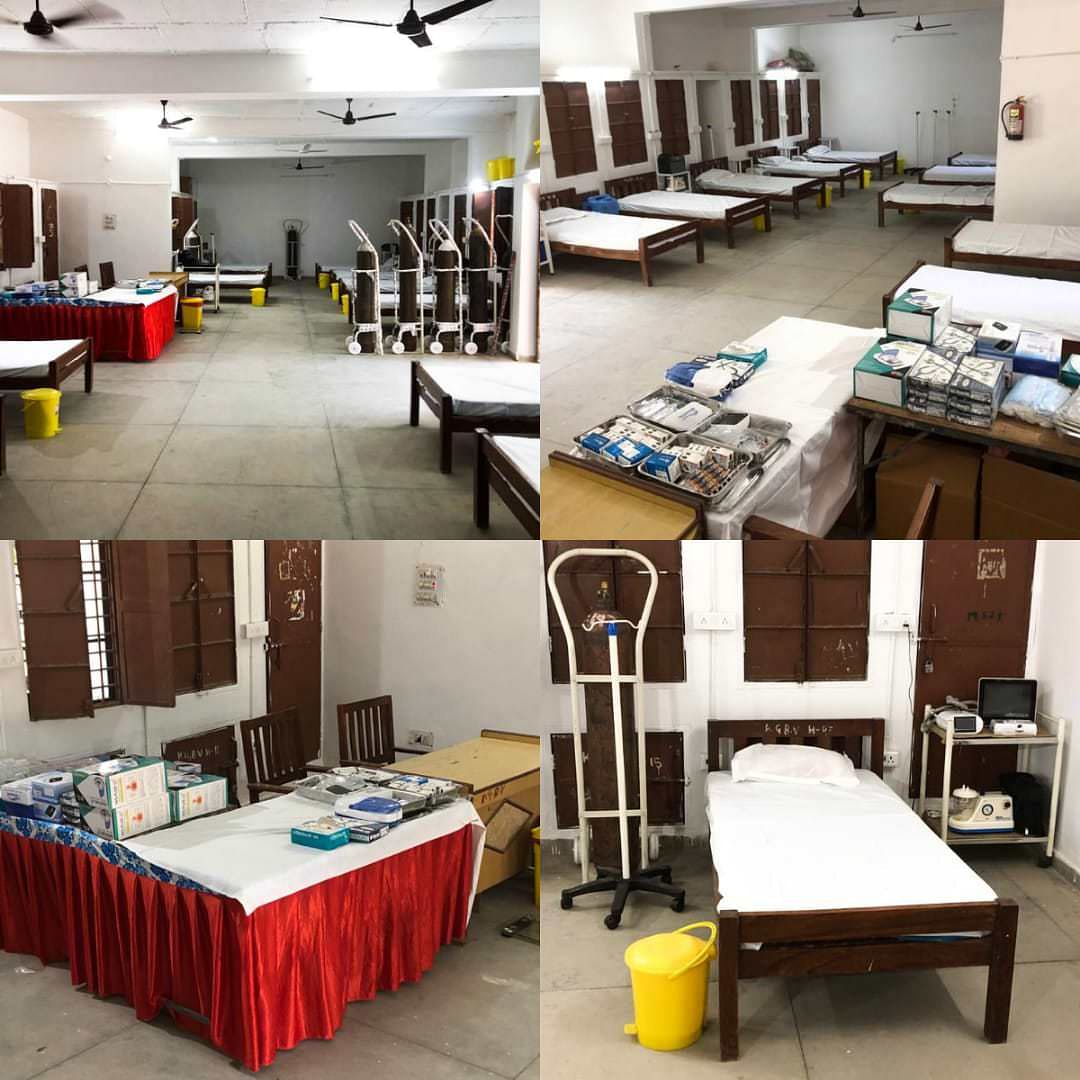 Additionally, we are supporting each economically weak COVID patient with one or more of these services/supplies for free in Delhi NCR:
Free Ambulance service with oxygen
Oxygen cylinder/concentrator
Oxygen kits
Medical supplies
Nutritious food
Free tele-consultation with volunteering doctors
People coming from vulnerable backgrounds affected by COVID-19, have limited to no resources to combat it, they don't even have money to buy nutritious food or medicines in other mild illnesses. To combat a deadly virus like COVID-19, people need proper healthcare, medications, medical tests, admission in hospitals and other treatment as advised by the doctor. We are extending our help to such families to help them survive through the second wave of the pandemic in India.
You can look at our previous work on twitter @MigrantTravel | Instagram @_jeevanstambhfoundation_ | Facebook bit.ly/JSF-Facebook
About previous work:
During the COVID-led lockdown in 2020 that brought the biggest migrant crisis seen in India, we helped 6100+ migrants reach home safely through support from fellow citizens by arranging buses, train tickets and air tickets.
<<Media Coverage>>
The Wire covered the chaos on Thursday, 18th June, lead by #mismanagement in #ShramikSpecialTrains, that left 200+ #MigrantsOnTheRoad. Fortunately, our team could spring to action and help everyone reach #home safely! all thanks to our team!
https://thewire.in/rights/delhi-migrant-workers-stranded-message-shramik-trains
Article in The Print covering our initiative thoroughly! Please read >
https://theprint.in/india/how-a-small-delhi-group-helped-over-4200-migrant-workers-reach-home-in-up-bihar-jharkhand/446445/
The Hindu writing about a migrant family's hardships and how we helped them meet their ailing father, 'Lost in the lockdown: For the families of those who died during the pandemic, life has mostly been about grieving in small groups and sharing experiences online.'
https://www.thehindu.com/news/cities/Delhi/lost-in-the-lockdown/article32198662.ece