My name is Soumi Majumdar and I am here to raise funds for my Cricket Coach JAYSHREE SARKAR who is 31 years old. She is my Cricket Couch. I've known JAYSHREE SARKAR for 4 Years.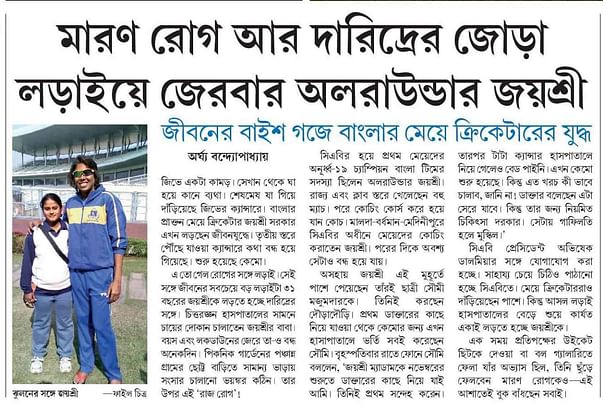 She is currently seeking out a suitable job. She is an ex-state level cricketer and Played for the Bengal State team, She was a district coach also. To make a living, her brother works.
JAYSHREE SARKAR lives in Kolkata, West Bengal with parents. She is suffering from Oral Cancer for the past few months.
She is currently admitted and receiving Chemotherapy at Ruby General Hospital, Kolkata, West Bengal. Until now, they've spent about Rs. 65000.
they've arranged the amount from savings & loans. In the next 30 days, they need Rs.2,000,000.00 more for Medication and Further Treatment. Please come forward to support my cause. Any contribution will be of immense help. Do contribute and share this campaign link with your friends and family.