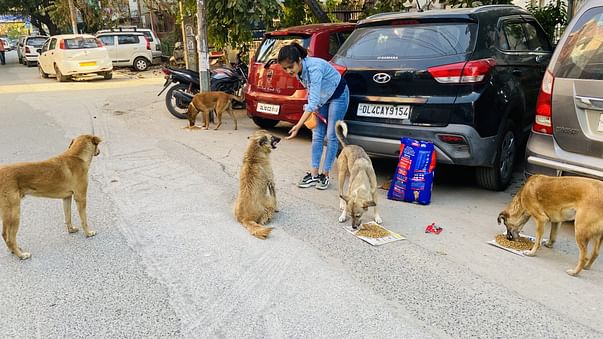 I am Jagriti Mishra from New Delhi. I am a rescuer and Stray dogs feeder. I feed almost 50-60 Dogs in my locality on regular basis but there are more than 200 dogs in my area & every week I feed out of my locality for more than 50 dogs . (All thanks to the supporters who is helping me to feed them).
I want to feed more than 50 dogs with the help of you guys as I cannot do Anything without the support from you people.
I want second hand scooty for feeding and rescues .
I face many difficulties in feeding and rescuing.
As i have to pay a huge amount for ambulance service and it will cut the cost of ambulance and i can use that money in feeding in my locality or out from my locality. Hope you guys like my work please and I request you guys to help me so that I can buy a scooty and with from your help I can feed Lots of street dogs🙏.