Kindly read the update posted on 19th March before making any further contribution.
As I type this, voice of Isha's father continues to echo in my ears. No words can ever articulate what a father with his four year old daughter fighting an acute case of Leukemia is going through.
Isha is a 4 year old kid studying in a low budget school. Her teachers call her a bright kid and always enthusiastic to learn. Her eyes brighten up when she learns something new. In their opinion, she operates with self-motivation as can be witnessed in one of the videos made by her teacher. Watch it
here.
This motivation also comes from her ever motivated parents who also won the Star Parents Award in school last year. Her parents call her their lifeline and believe that Isha can bring a smile on any face. We couldn't agree more!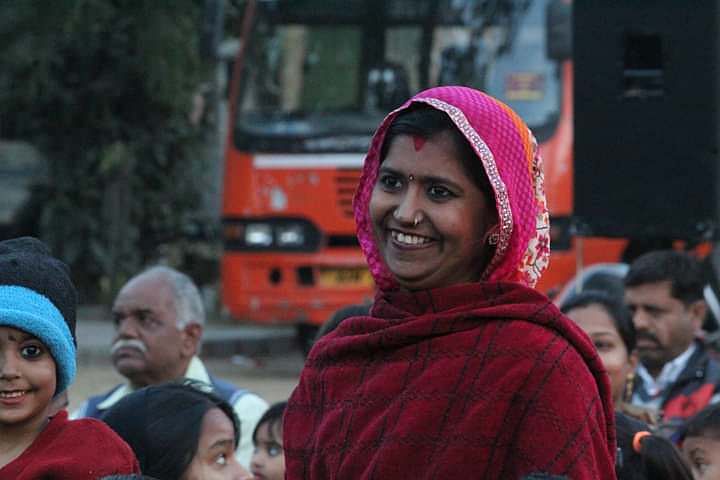 Isha's mother when she won the Star Parent's award last year.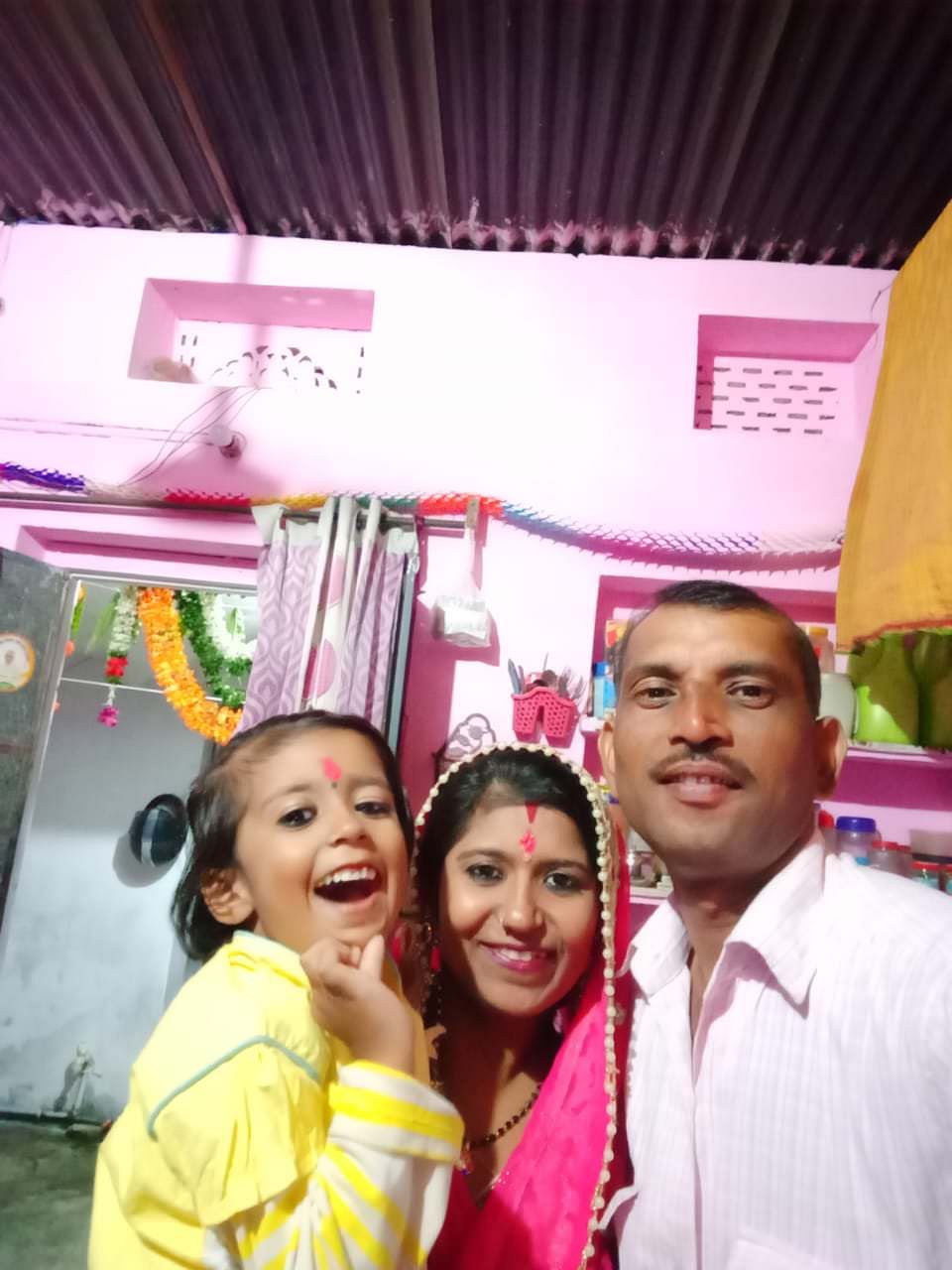 Isha with her family.
But in February this year, her mother observed tiny red spots on her skin, constant fatigue and unusual weight loss. After consulting many doctors, finally doctors at SMS Hospital recommended an urgent diagnosis.
According to doctors
the kid is suffering from an acute case of Leukemia. Leukemia is a cancer of the blood or bone marrow.
It usually affects the leukocytes, or white blood cells, hindering the body's ability to fight infection.
She has also been diagnosed with:
Hydrocephalus (a condition in which an accumulation of cerebrospinal fluid (CSF) occurs within the brain which typically causes increased pressure inside the skull.)

Encephalitis (Inflammation of the brain, often due to infection. Severe cases can be life-threatening).

Additionally her liver and kidney are reported to be functioning improperly.
All these are making her treatment complicated.
As per her current doctor, Dr. Vinod Gupta in J.K. Lon hospital; treatment of Leukemia takes 3-4 years and anything about Isha's accurate condition can only be said with time. Estimated cost of her treatment according to him will be 3-4 lakh which can increase or decrease overtime.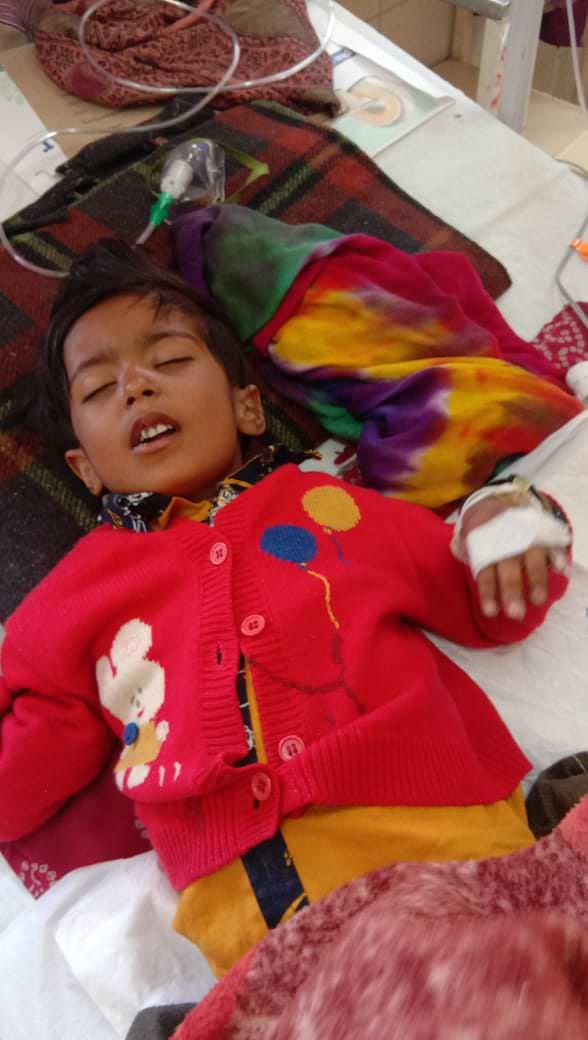 Isha in J.K Lon Hospital

Isha's mother is a home-maker and her father is a helper in a shop. They have two children including Isha. His monthly income was Rs. 15,000 per month. But for past one month he isn't going for work because of Isha's condition. Though she is currently in public hospital, her medicines and treatment is subsidized, yet he has spent near to Rs. 50,000 in her diagnosis and treatment including medicines.

Living with complete unpredictability about his daughter's life, he seems out of funds not just for her treatment but even for his daily family expenditure. In these difficult times, he is seeking out all kind of help that can come from people.

We have started this campaign to help Isha's family in these difficult times and do what is in our best capacity to save an immensely beautiful child so dear to our school! Since we aren't sure about the accurate expenditure overtime, we are targeting to raise an amount of Rs. 4,00,000. Please find attached her reports that her father managed to share with us and if you find this needful, please contribute whatever you can and spread the word.
We will be grateful, beyond any form of articulation for there is no currency as valuable as kindness. Looking forward!