On the last 20th May, parts of West Bengal have been destroyed by the Super Cyclone Amphan. We are surrounded by electricity poles on the roads and streets, the roads are blocked by fallen trees, there is no electricity, there is no water, there is no roof over the heads of several people. It is like the aftermath of a war.
Many of us are laborers so many of us don't have that kind of money or savings to bounce back and revive our life, our homes and our livelihoods. We don't have any work due to the outbreak of the pandemic corona and the resultant lockdown. We had little money with which we have to live our daily lives with great difficulty, and adding to our woes, this cyclone came upon us, with all the resources being gone.
We don't know how to provide food, how to repair the house, we don't have drinking water, the river dam has washed away in the sea. There is a shortage of drinking water in the coastal and saline areas. Bimal, Kartik, Hussain, Mohammad Ghazi, Subrata, Chandan, Palash, Rebecca Khatun, and many more are suffering endlessly. Since the last few days we have been eating only dry food, please help us.
Ichapore Swapnapuron Society is working for poor people and trying to arrange food, cloth, medicine, education for them. The devastation caused by the super cyclone Amphan is immeasurable and paramount in size.
Funds will be used mostly for the village people who are living in Sundarban area in South 24 Parganas district of West Bengal, to maintain and repair their homes which were completely damaged by Cyclone. We also want to arrange for drinking water because the dam broke and salt water from the sea entered into the whole area and there has been a shortage of drinking water ever since. We also need to arrange for clean dry food and medicine for prevention of cholera epidemic. We request people to help us make this village life beautiful and normal as before. Please help.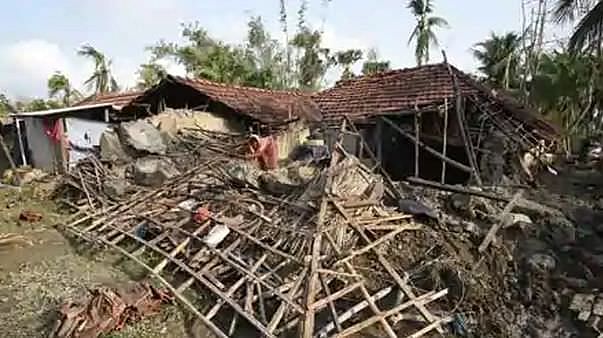 INR 500000 will be utilized to build the homes of the poor people and rest INR 500000 will be utilized to provide food and all necessity to the poor villagers.