Together, We Can

Create a New Protected Elephant Habitat
&
Promote Peaceful Human-Elephant Coexistence
Background:
In October 2021, a
herd of wild elephants
migrated into the Gadchiroli district of Maharashtra from neighbouring Chhattisgarh. While the elephants went back to Chhattisgarh in March 2022, they staged a come back to Gadchiroli in July 2022.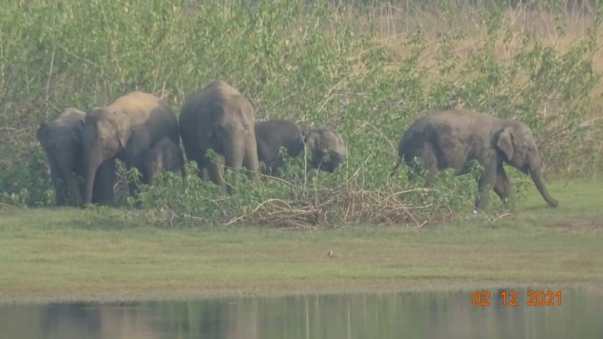 This movement is causing concern amongst locals and wildlife experts of potential human-animal conflict. Shrinking forests and less availability of food incentivises the movement of elephants out of forested lands to crop lands and human settlement areas, which bring them into conflict with people. This often ends with both humans and elephants getting injured, or worse, dying. It has become commonplace nowadays to open the newspaper or watch a video about deaths or ill-treatment of elephants.
We have to figure out systems of co-existence, otherwise our precious elephant population will continue to dwindle. For perspective, we have only around 27,000 elephants left in India. That is a 98% drop from a million that lived in India just a mere decade ago!

Our Initiative:

Given that Gadchiroli is becoming a potential permanent habitat for this newly displaced elephant population, we need to take action now to ensure we don't lose any more precious elephants as well as make sure the local people remain safe.
SAGE Foundation
(Strips and Green Earth Foundation) and
Farmers for Forests
(legally registered as Efficient Ecosystem Protection Association) are working together in Gadchiroli to prevent human-elephant conflict in the region under their joint-collaborative project.
100% of the money raised will be used to implement both short-term preventative as well as long-term interventions. That includes:
To provide LED lamps in the villages to illuminate areas at night and prevent villagers from running into elephants in the dark
To provide flash torches for the villagers and teams who are responsible for safely guiding elephants back into the forests when they stray into human habitation areas
To conduct awareness and training programs in the villages so that the community is appropriately trained on the dos and don'ts when the elephants come to the villages to feed on crops and stored food
To create bio-fencing of fields with thorny bamboo, lemon, lemongrass and chilli trees to prevents incidents of elephants straying into agricultural fields
To conduct tree and shrub plantation drives along the elephant corridor and migration pathways to ensure that the elephants have enough food
Images: The SAGE Foundation & Farmers for Forests teams distributing LED lamps and torches in the villages
SAGE Foundation is dedicated to work for the betterment of nature, jungles and its living beings along with improving the socio-economic conditions of the indigenous people living on the fringes of the jungles, its main objectives are to work on reducing human animal conflict and work towards coexistence.
Accountability & Transparency:
We will provide regular updates including photographs, drone videos and geo-locations of:
All equipment distributed to communities

Awareness & training programs conducted

Bio-fencing and forest plantations