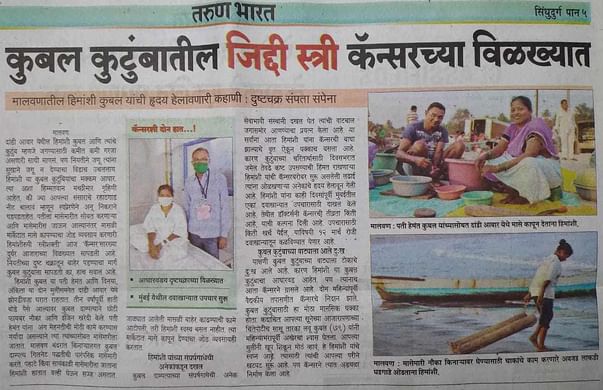 Hi, My name is Manini Bansal and I am here to raise funds for my friend Himanshi Kubal who is 35 years old. Last time I wrote an article: People's Archive of Rural India: Malvan's fisherwomen.
https://ruralindiaonline.org/en/articles/hook-line-and-sinker-women-in-fisheries/

Since then we have known each other. Himanshi Kubal is a fisherwoman. She lives in Malvan, Maharashtra with children & spouse. To make living both husband & wife used to do fishing.
She is suffering from Breast cancer for the past few months. She is currently admitted and receiving Chemotherapy & Radiotherapy in Tata Memorial Hospital, Mumbai, Maharashtra.
While some of the costs towards surgeries and Chemotherapy are being covered through the Rajiv Gandhi medical scheme, they are still trying to arrange additional funds for medication and tests through savings and borrowing from Freinds/Family etc.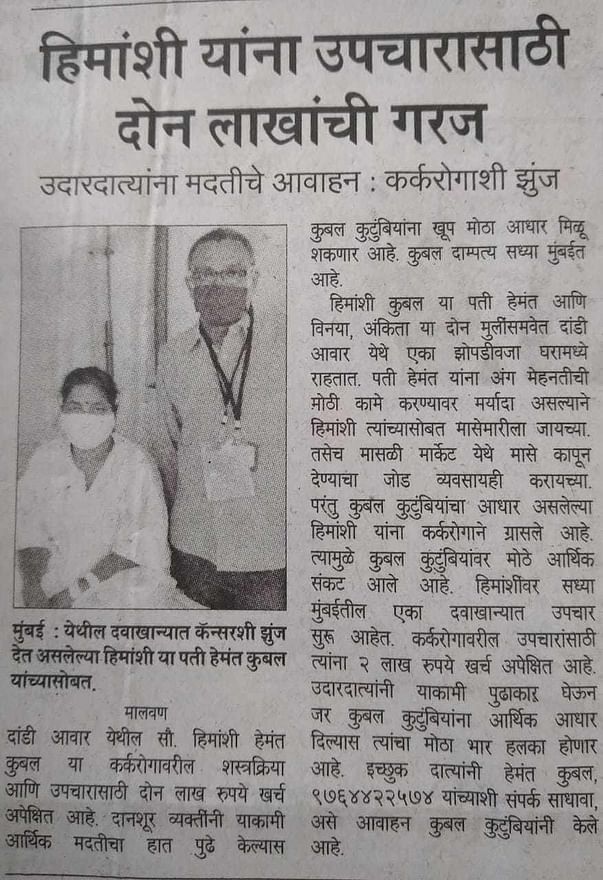 Over the next few weeks, we need Rs.150,000.00 for further treatment. Please come forward to support my cause. Any contribution will be of immense help. Do contribute and share this campaign link with your friends and family.