Why it all started?
•We started HELPING HANDS HUMANITY organization in 2012. In 2013, we campaigned at different slum areas and discovered that the people over there barely gave importance to health and education.
•It was very saddening to know that the children of the slums were made to beg, pick papers and were sent as daily laborers. Their education and health was completely neglected by parents and there was none to guide the children.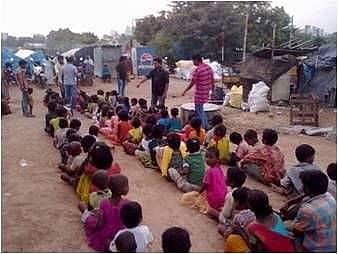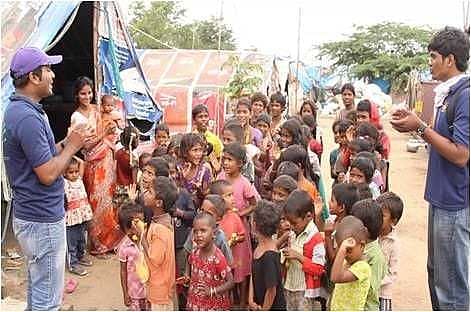 What did we do? What happened?
•In the beginning we created awareness to the parents and children educating them about the importance of health and education and joined the children in government schools and government hostels to give them proper education. But the children could not adapt themselves to this lifestyle and ran away from schools to get back to the slums.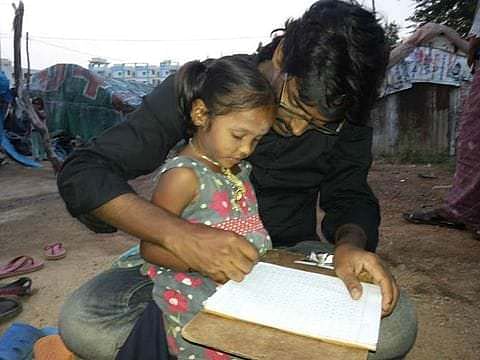 Then..
•Subsequently, we conducted 17 campaigns and the people in the slums were convinced that we were genuinely working for the cause of child welfare. Even then the children tried to escape from the schools and hostels wherever they were joined.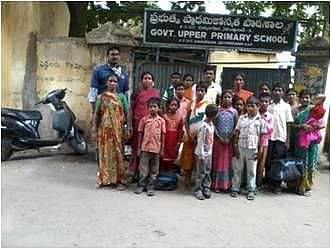 Gradually
•Hence, in 2013-14 we joined the children in the near by private schools. In that academic year we joined 18 children.
•Gradually in 2014-15 the strength increased to 43 and to 100 in 2015-16. Unfortunately we started receiving complaints from the schools within a short span be of time regarding the unhygienic habits of the children and their unwillingness to do home works. Also we got complaints about their slang and their misbehaving with the fellow students. Even though we were supporting their education fiscally we couldn't bear the complaints and started taking tuition to them in the evening.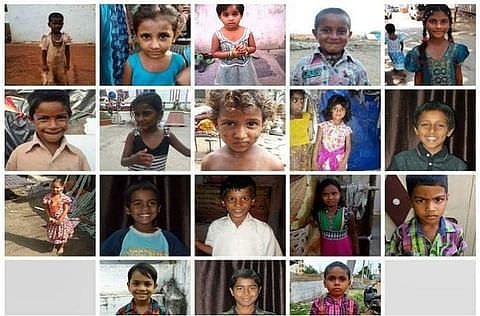 What we did
•We have been working in the slums since 2012 to bring about a change in their lives by imparting them the significance of health and education. But they were obstinate and still continued to send their children for menial jobs. This ensued in our taking up teaching mission to those children and helping them in doing their homework's. We tried to educate them about the importance of health and education. We tried to create awareness among them through our inspirational and motivational speeches. Unfortunately their parents didn't guide them.
•We started to guide them continuously to create awareness among them. We will continue to teach them and regularly visit the slums. We are caring for them by providing education . And we request you to do the needful to lead them to the right path.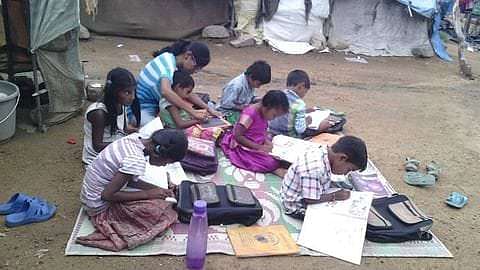 Over the years!
We counseled them and taught them to be good to their friends in the school. This brought about a slight transformation in their behavior. But still due to the carefree mindset of the parents, the children's unhygienic traits remained the same. Negligence towards doing homework's and irregular attendance did not change Initially in 2016 -17 there were only 17 children but gradually it increased to 25 children in 2017-18. Subsequently it increased to 38 children in 2018-19. In 2019-20 the number has increased to 45.Since May 2016 until April 2018 the children were staying at Attapur,Hyd,TS.Since May 2018 until June 2020 we were at Motinagar, Hyd,TS.Since July 2020 we have shifted to West Maredpally, Hyd,TS.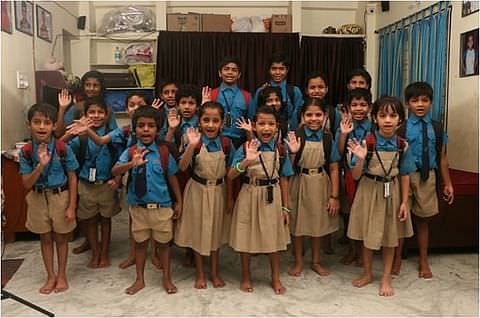 Support US!
•Apart from supporting slum children, we are also taking in orphans and single parent children. We are raising funds to construct permanent homes and a school for our children. We need your support in this noble deed. At present there are 55 children. We plan to construct a building to accommodate 400 children, and also to provide them with education.
•We humbly request all the kindhearted people to come forward to help us by contributing liberally to our home ,so that we can carry on this noble work without any hassle.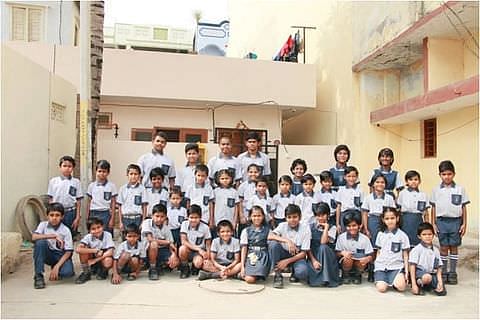 We are raising funds to construct permanent homes and a school for our children. We need your support in this noble deed.

You can find more details about our organization and missions from our