The families may get distressed due to corona, cancer, acid victims, and farmers, who have committed suicides. The family members go through psychological trauma and have limited or no financial resources aggravating the distress. We work on providing holistic education to the appropriate members of the family. We don't consider the academic performance and IQ of the members chosen for the support. We emphasize on providing educational opportunities, which consider employability, the capabilities and interest of the family member(s), with a goal to rehabilitate the family
Our operating principles are as follows;
1. Holistic development: we emphasize developing students in multiple dimensions and encourage students' participation in co-curricular and extra-curricular activities.
2. Total inclusivity: we admit students with no considerations for caste, creed, religion, region, etc...
3. Customized career planning: we provide services of professional counselors, who assess students' aptitude and counsel them for appropriate career paths.
4. A cycle of giving: a keystone of our goal is to inculcate social commitment in our students so that they can ably and passionately carry forward the mission of the foundation.
5. Quality over quantity: we give more emphasis on the quality of service provided to the students than the number of students we are supporting.
About the organization:
The project would be run by the Guruji Education foundation. It is governed by the mission of EDUCATION FOR ALL and has been providing support to the holistic education of the underprivileged students, since 2004. It is targeting to make a difference in the lives of at least 100 students this year. The donations to the foundation are tax exempted under 80 G. Our average college expenses are 38 K INR per student and we plan to take ownership of 40 college students from distressed families.
Developing adolescent students aka Super30

This project aims at developing the foundation of underprivileged high school students so that they can succeed in their careers. GEF has developed a framework to build a robust foundation for such high school students.
The framework includes four dimensions - physical literacy, psychological strength, intellectual sharpness, and entrepreneurial zeal. Currently, the program is run at Thane, Navi Mumbai, Osmanabad, and Ramgad (Kankavli) to develop 120 adolescent students.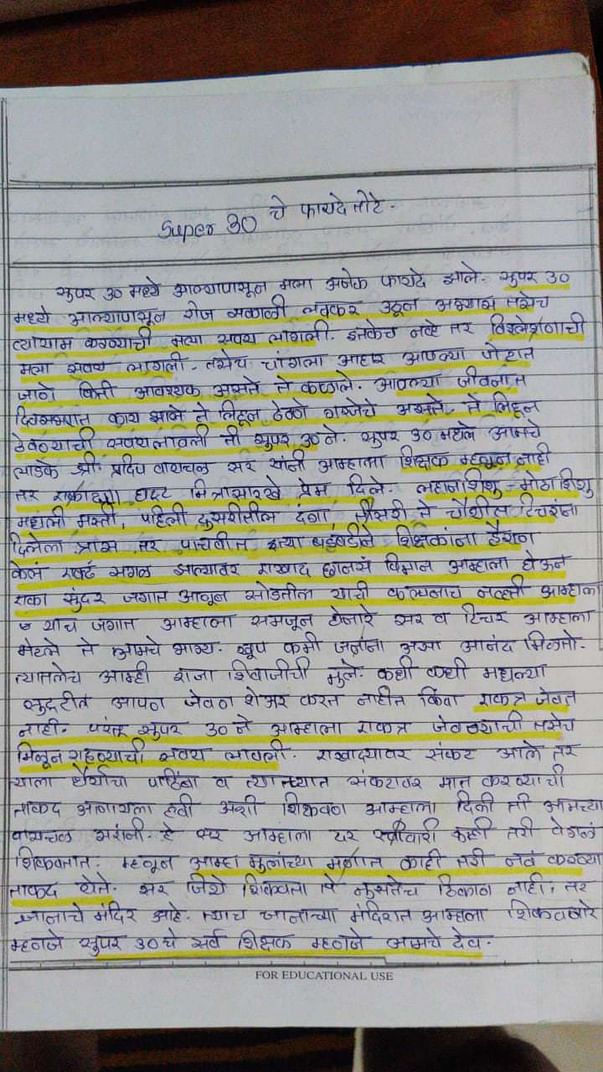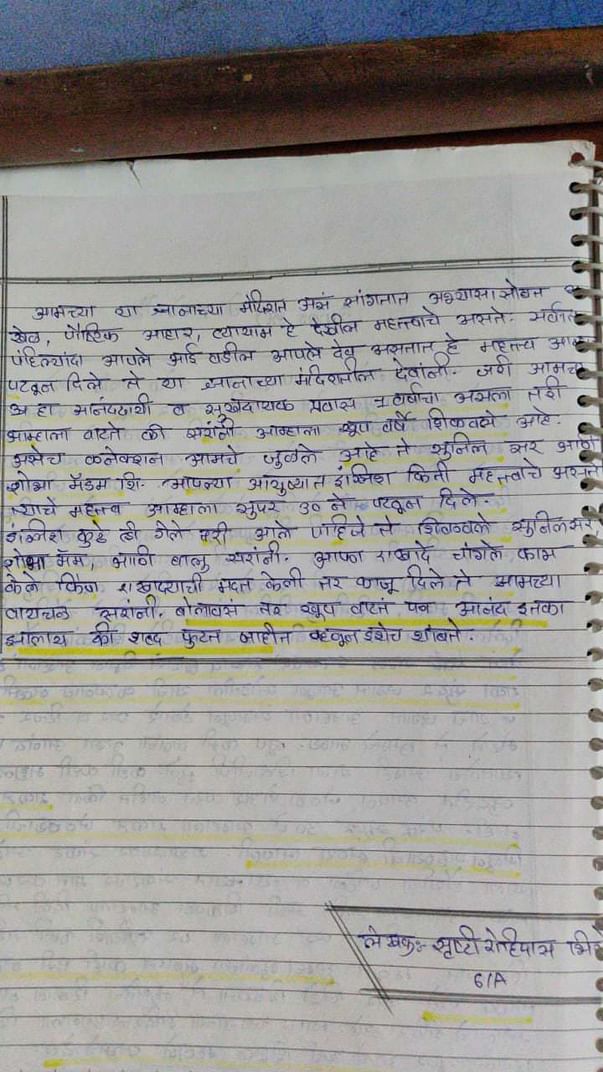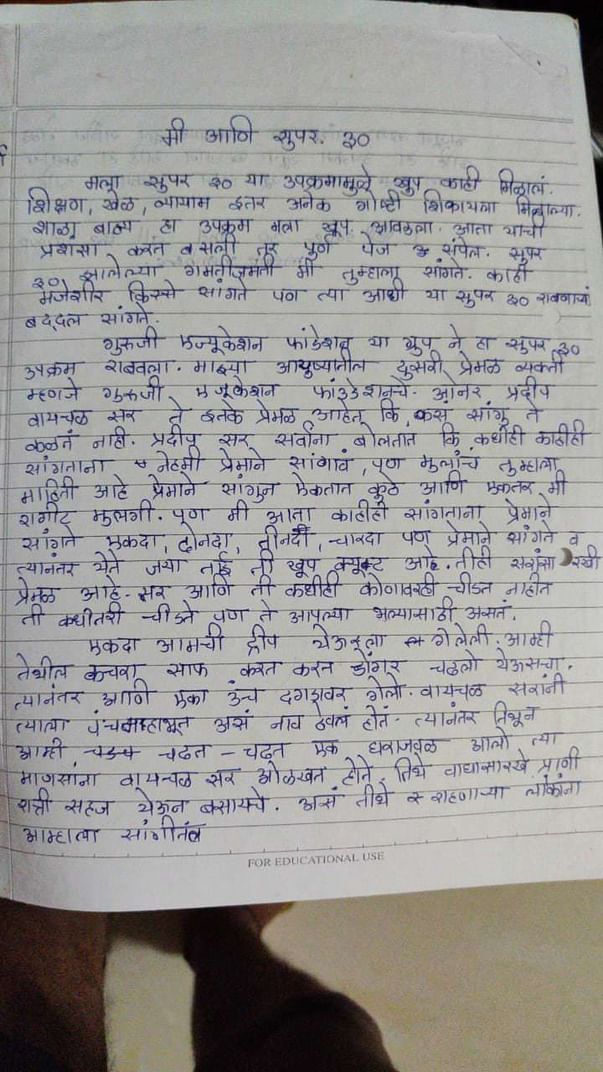 The above essay in Marathi is written by students of sixth grade in context with their experience in the Super 30 program.