In Media - AMAR UJALA Newspaper - Dated: 12-April-2020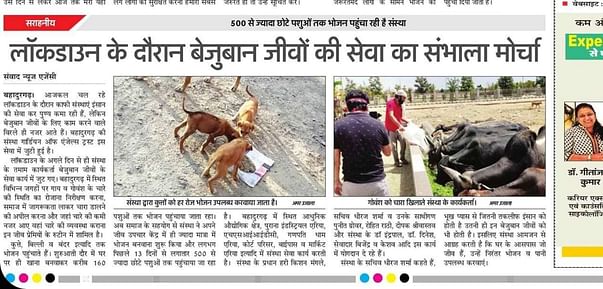 Many of Countries are affected by COVID-19. Stray animals and Birds are suffering a lot due to this Lock Down. For Food they are totally dependent on Restaurants, Shopkeepers, Company Employees, Good Samaritans and Animal Lovers.
Conditions of Cows, Calf, Bulls and Dogs, living in market areas and Industrial Areas are worst and they will die of hunger and thirst if not given food till 14th April 2020, which may probably extend till further, as per social media news.
Guardian of Angels Trust,
providing-
Free Ambulance, Rescue,Treatment Facility, On spot Treatment Facility
to all kind of Stray Animals in Bahadurgarh City & Villages within 20km Radius and rehabilitates animals in distress
.
We are running Free Campaign of Anti-Rabies Vaccination in different localities of Bahadurgarh City.
We have started this campaign to raise funds for feeding all types of Stray Animals and Birds. Money raised, will used for feeding of Cows, Calf's, Bull, Dogs and other animals.
In this feeding Program we provide food to 400 Stray Cattle and 400+ Dogs per day.
We believe "
One Who Feed Animals, Feed Their Own Soul
". We urge you all to come forward and help us to feed these hungry animals. They will be really thankful & will give precious blessings to you and your family.
Following items are needed for the feeding program per day.
Fodder Green for 400 Cows- 1500 Kg @ Rs. 4 =

Rs.6000/-

Dog Food for 400+ Dogs =

Rs.7000/-

Total Cost Per day = Rs. 13000/-




Total Cost for 30 days

= Rs. 3,90,000/-
Would you please Aid and Fund this initiative of Guardian of Angels Trust, India to feed Hungry Souls suffered due to COVID-19.
For daily updates and Pics of our feeding program please follow our Facebook Page.
https://www.facebook.com/guardianofangelstrust/
,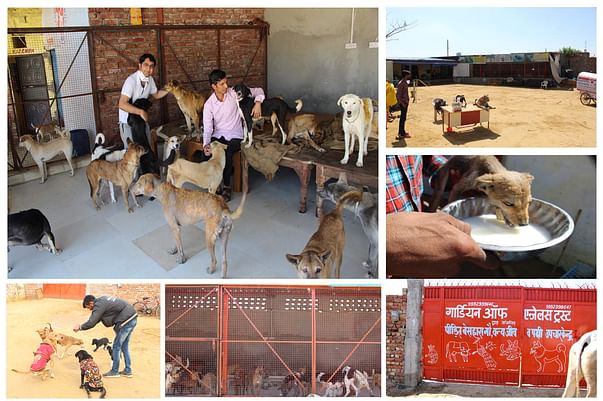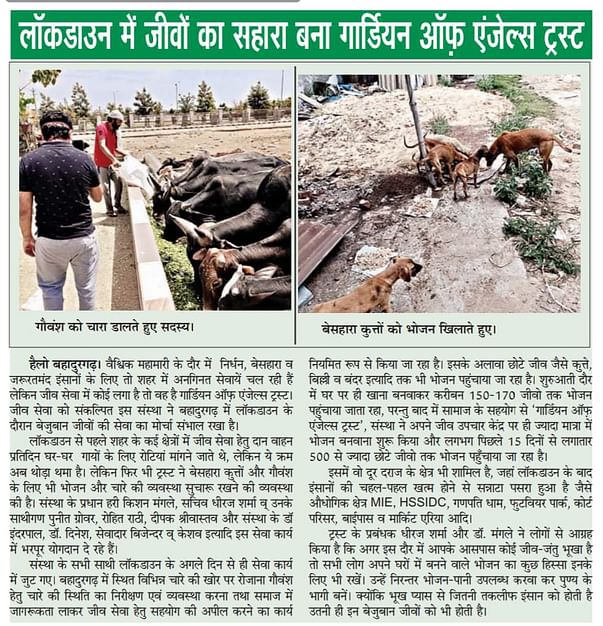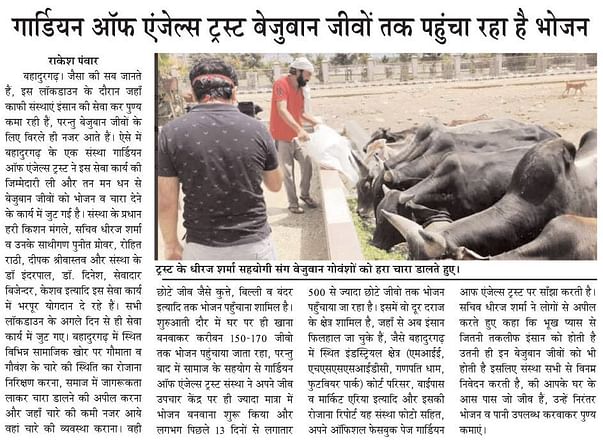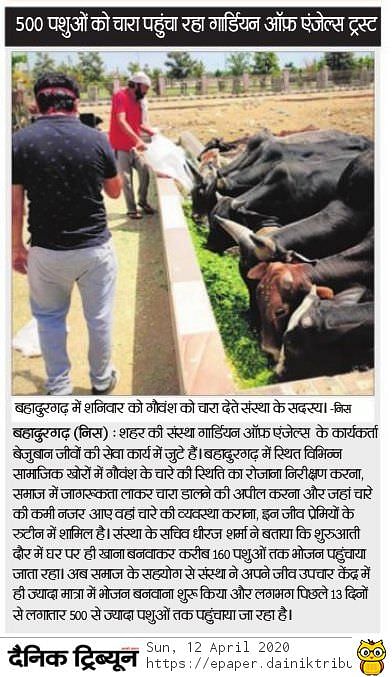 Printed on Dainik Bhaskar - FRONT PAGE - INDIA Level Coverage
We were on various News - Video Channel on Top Media
Zee News
https://www.youtube.com/watch?v=JpTxOE_1vo8
Punjab Kesari
https://www.youtube.com/watch?v=sVNWe9lif8Y
News 18
https://www.youtube.com/watch?v=W25-qHKljeQ
PTC News
https://www.youtube.com/watch?v=OSIqCm3xBag
Janta TV
https://www.youtube.com/watch?v=iePwx-z2by4