In a world combating with pollution and numerous health problems, Team Green Warriors is a team comprising of 10-12 Engineering undergraduate students from Zakir Husain College of Engineering & Technology, Aligarh Muslim University to take a step in curbing these imminent problems by designing and fabricating their own Three-Wheeled Hybrid Vehicle i.e. Efficycle, powered both electrically and through muscle power.
After a groundbreaking performance at SAE-NIS EFFICYCLE 2019 with their 7th edition vehicle, The Albatross, Team Green Warriors is proud and pleased to announce their participation in EFFICYCLE 2020.
Efficycle is a part of Team Green Warriors' humble attempt at carrying forward the legacy and history of academic and creative excellence at our great University, and a means to keep encouraging our younger ones to ideate and create at our beloved seat of learning, and we have had great success in doing so in recent years.
Please read the attached documents that inform about our team, our achievements and the versions of Efficycle we've had till date.
We've always tried to outdo ourselves each year, but unfortunately, this year, being an ONLY-Students' lead project, we're a little low on funds, and that is why we have turned to you for help.
We request our esteemed Alumni to kindly donate whatever they deem fit for their juniors' technological upbringing.
Any amount of help will be appreciated and won't go unnoticed.
We are extremely grateful for the help and support you have always provided to the University, and would always be thankful for your help in any manner.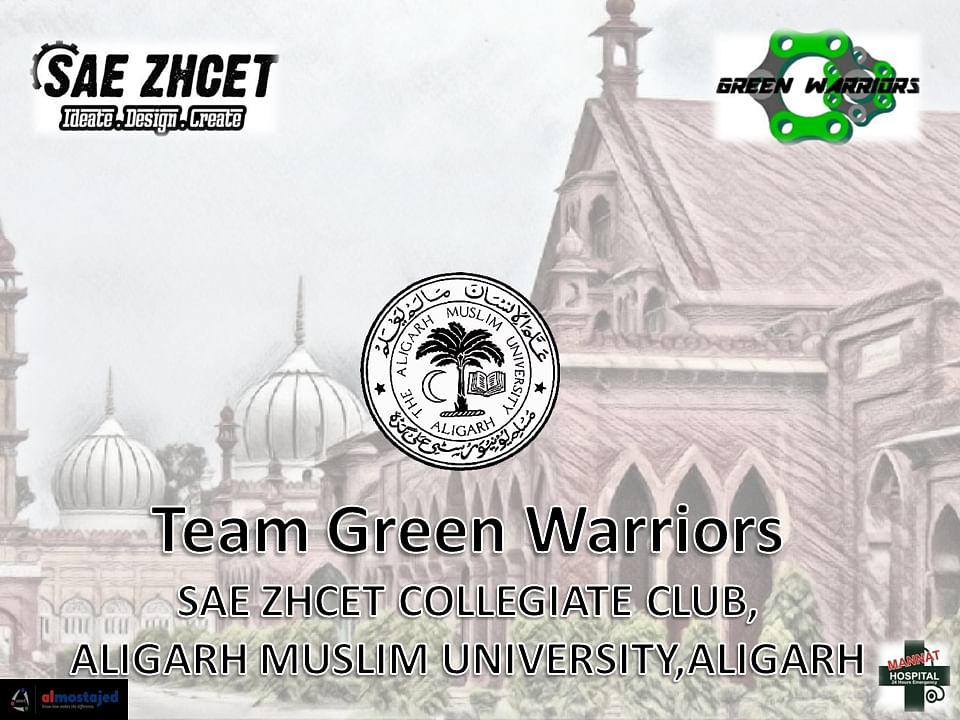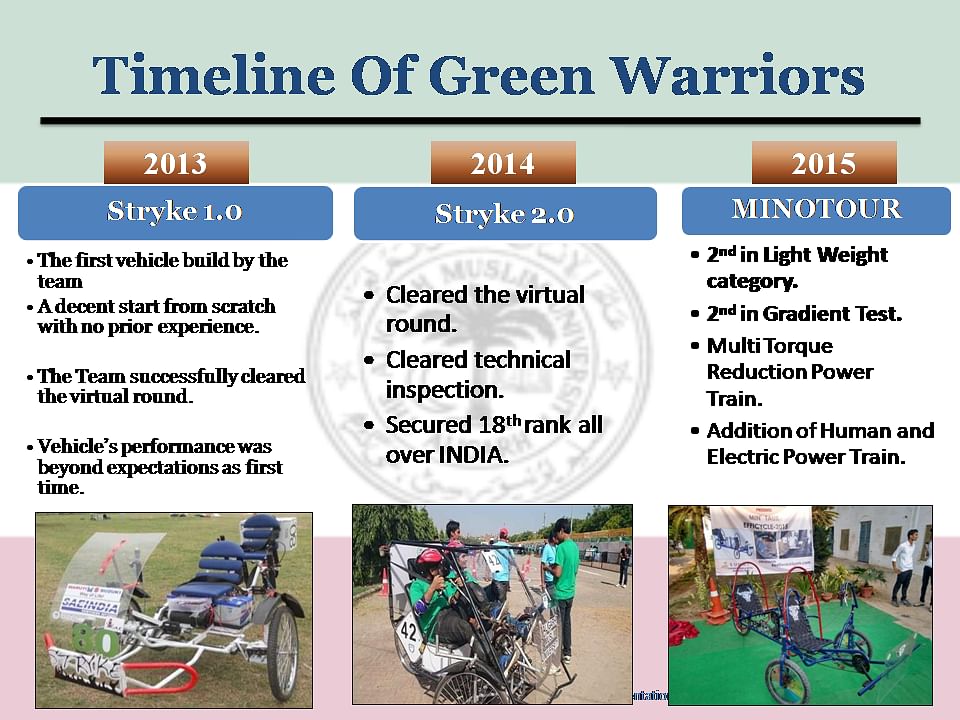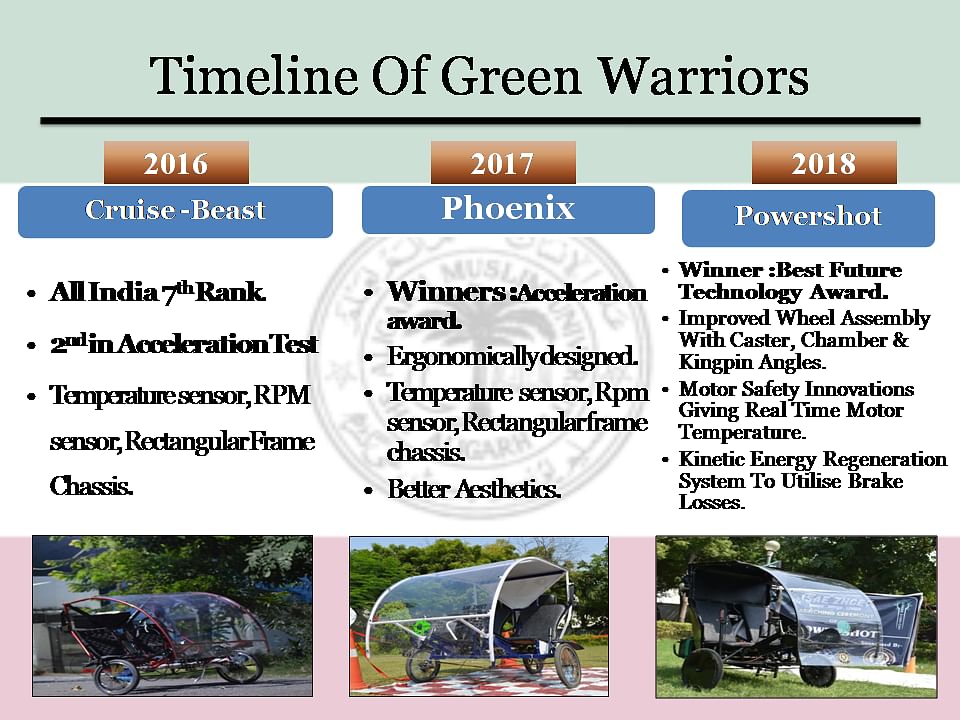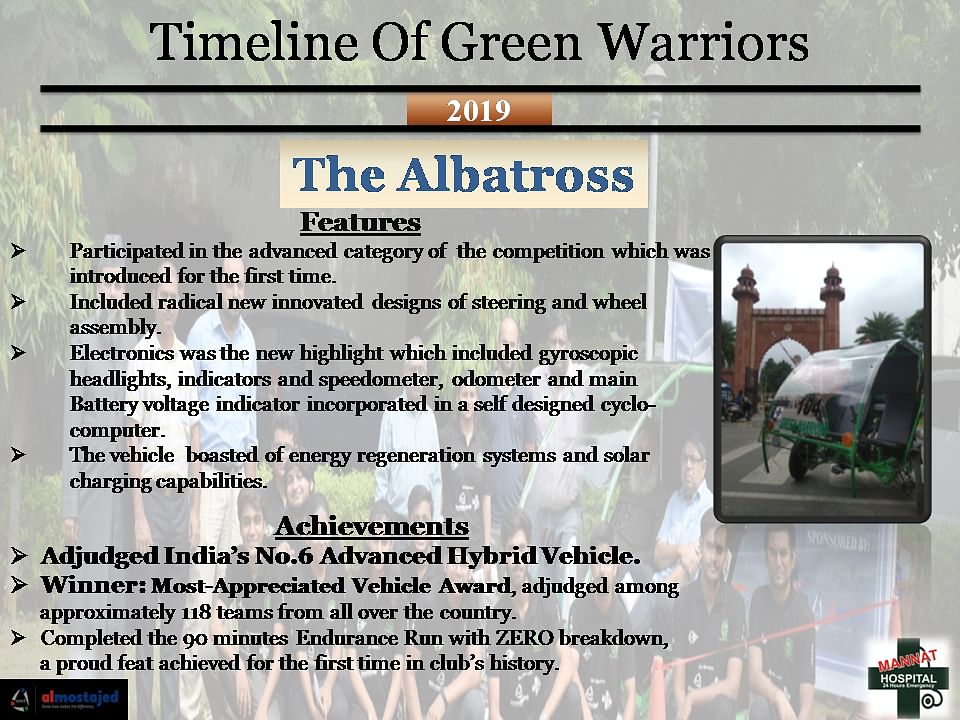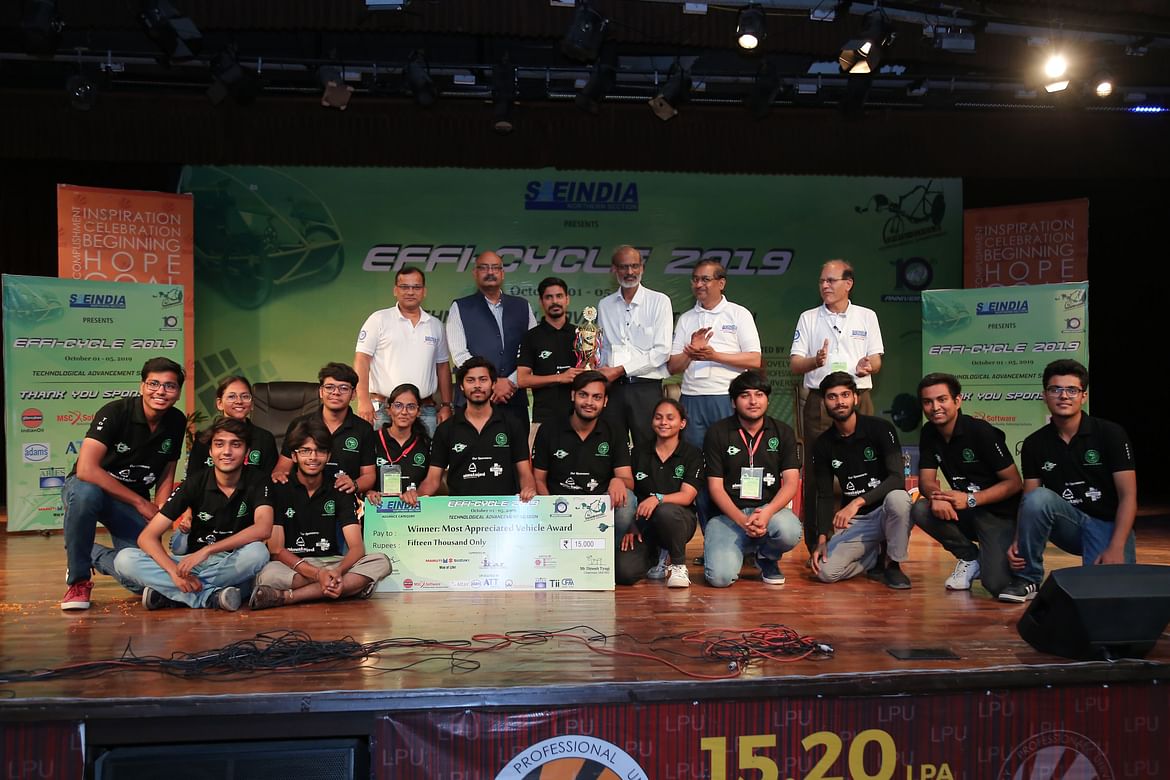 Team Green Warriors with the trophy and cheque for being adjudged as the Most Appreciated Vehicle at SAENIS EFFICYCLE 2019.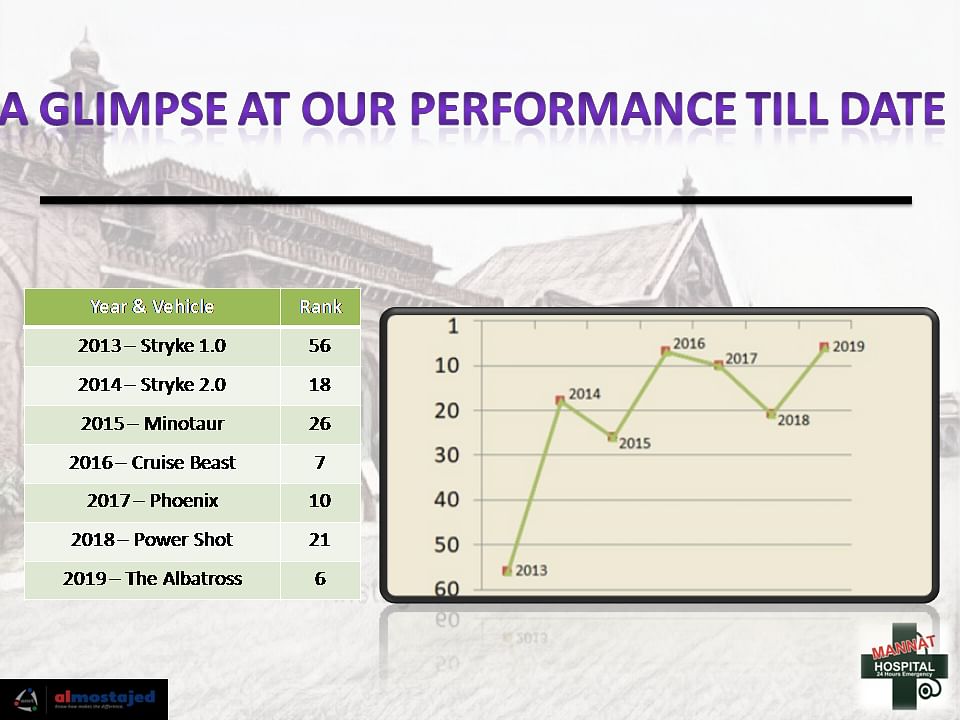 WHY SUPPORT US?
Team Green Warriors is striving hard to bring up talents from Aligarh Muslim University to national & global platforms. We encourage budding engineers to be part of our team in order to provide a nurturing environment so that they can perform sophisticated work in the field of automobiles and management sectors. This was all started in 2013 when ten automotive undergraduate enthusiasts combined their passion and utmost perseverance to build the first hybrid trike of this college. And with the same zeal today, we are working on our 8th iteration. This enthusiasm and the desire for taking our university to the top spot of engineering colleges keep the fire burning in our hearts. By considering the immensity of event and availability of resources, we as a team of undergrad engineers look upon our alumni and private firms to sponsor us & let us help to fuel up our passion. As it is said, "Rome was not built in a day", we firmly believe that we can achieve it, with your support & trust in us. As a consequence of which, we can create a new benchmark for upcoming automotive enthusiasts.
As a result of your generous support and the passion of our team, let's make our Chaman proud.
And with this help, you will not only help our present team but will also provide an appropriate platform and ease of access to technology for several upcoming batches surely contributing to innovative youth of India.
HOW YOUR DONATION WILL HELP US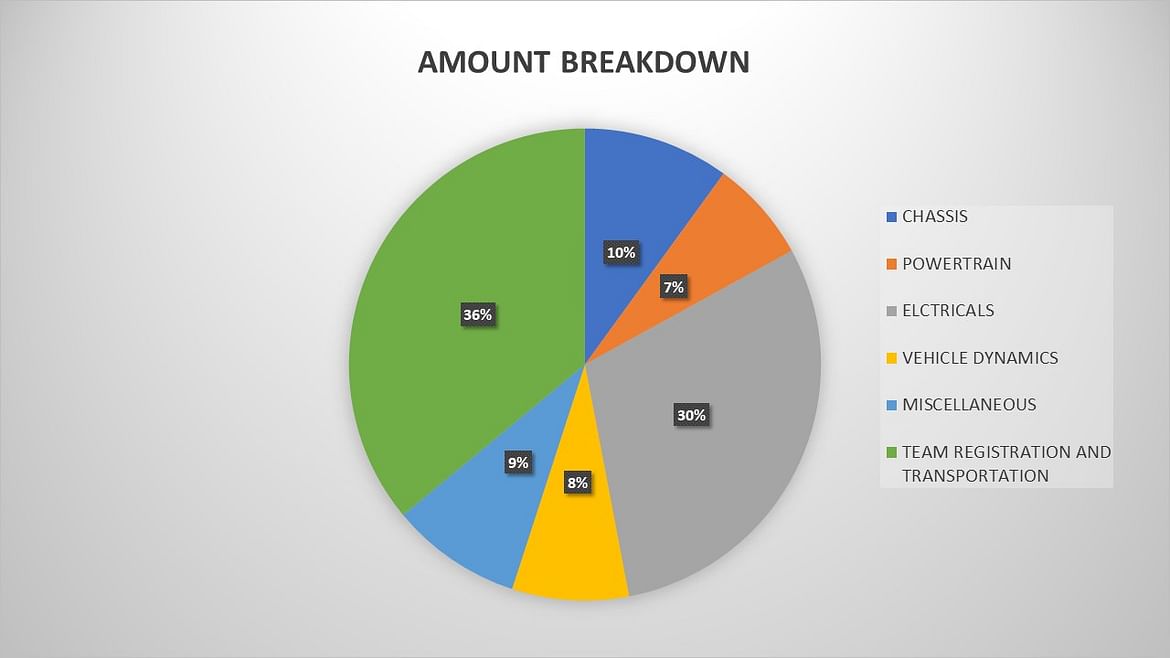 Anyone who donates towards an approved charitable trusts, other than family planning gets 50% tax deduction but with the subject to a qualifying limit.
Even NRIs are also entitled to tax benefits against donations.