Help The Families of Farmer's.
In the critical time of lockdown, let's feed the farmers.
Miserable condition of Farmers:-
Farmers are the persons because of whom we are living a healthy life, it is because of them that we are able to eat three meals a day. It is because of them that we are not finding difficulty to produce our own food, they should be the one's who should be most respected in the society.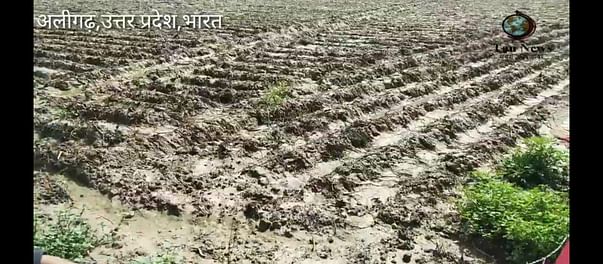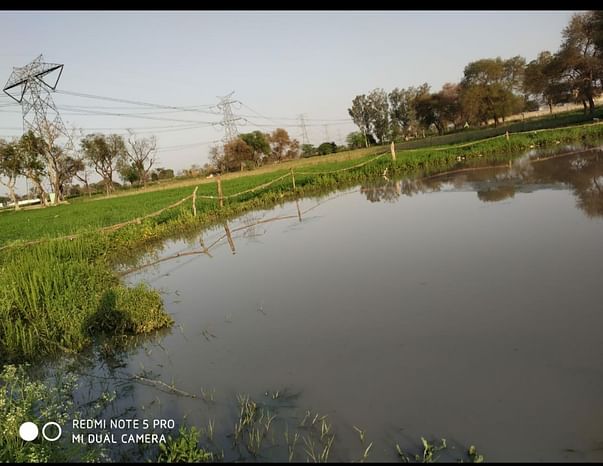 Current condition of farmers:-
The condition of the most of the farmers is horrible. Nearly 80 percent of the farmers in India belongs to Marginal(less than 1 ha) or small farmers (1–2 ha) category . The agriculture supports nearly 50 percent of the employment . Farmers are the very important pillar of
Indian economy.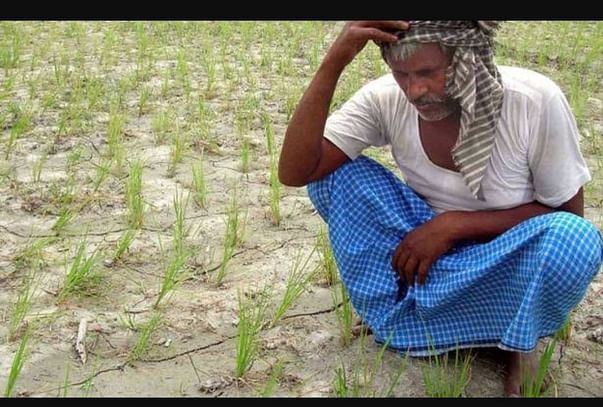 Why Indian farmer's attempt suicide:-
The National Crime Records Bureau of India reported that a total 296,438 Indian farmers had committed suicide since 1995. Earlier, governments had reported varying figures, from 5,650 farmer suicides in 2014[4] to the highest number of farmer suicides in 2004 of 18,241.[5] The farmers suicide rate in India had ranged between 1.4 and 1.8 per 100,000 total population, over a 10-year period through 2005, however the figures in 2017 and 2018 showed an average of more than 10 suicides daily.[6] There are accusations of states manipulating the data on farmer suicides, hence the real figures could be even higher.
Reasons for farmers suicides.¶
(in 2002)[39]
Percent
(of suicides)
Failure of crops
16.84
Other reasons (e.g. chit fund)
15.04
Family problems with spouse, others
13.27
Chronic illness
9.73
Marriage of daughters
5.31
Political affiliation
4.42
Property disputes
2.65
Debt burden
2.65
Price crash
2.65
Borrowing too much (e.g. for house construction)
2.65
Losses in non-farm activities
1.77
Failure of bore well
0.88

Why We should help:-

Hi My Name is Gopal Sharma . I belong to a very small village of UP called Mahua.
And today,I want to attract your mind towards a very miserable and emotional issue.
As we all know that the unseasonal rain has destroyed arround60% Crop of potato wheat ,musterd etc.
And most of the small Farmers have no money to survive,they can't pay thier children fee,they can't feed for hole year ,they can't take care of their family.
Fortunately we have enough money to survive but what about farmers? Their condition is so miserable. They feed hole the country but now they haven't enough food to survive.
This is a time to stand with our real heroes (Farmer's). I urge to all viewer's over there whoever is reading this please Come forward and help the families of poor and hopless farmers. So that they can survive ,this is a very crucial time we all need to unite and help them financially.
Please donate as much as you can and motivate others to donate.
Your single rupee can save the future of farmer's and their families. Their children are looking forward for help,they have future too,they need education too,they need good medical facilities too.
So again i would like urge you and request you that please show your support and please save the families of poor farmer's by donating.
( God will bless us).

The families whose crops have destroyed :-
1) Sarita Devi
2) Harprasad
3) Vijay kumar
4) Hariom
5) Rajan
6) Manju devi
7) Saleem khan
8) Mohhamd Uamar
9) Pramod Sharma

Our total estimation is around 20,000,00 INR. Which will be utilized as follows:-

1) for crops ( Wheat, potato,rice mustard)), fertilizer, labour. :- 9,500,00
2) Education of their children :- 3,00,000
3) Health/ medicine :- 2,50,000
4) Marriage of their daughter's:- 5,00,000
The money will be distributed equally among 8 families.

The money of fundraising will be equally distributed to the families of Farmer's and will be used for their children"s education.
This is how crop has destroyed:-