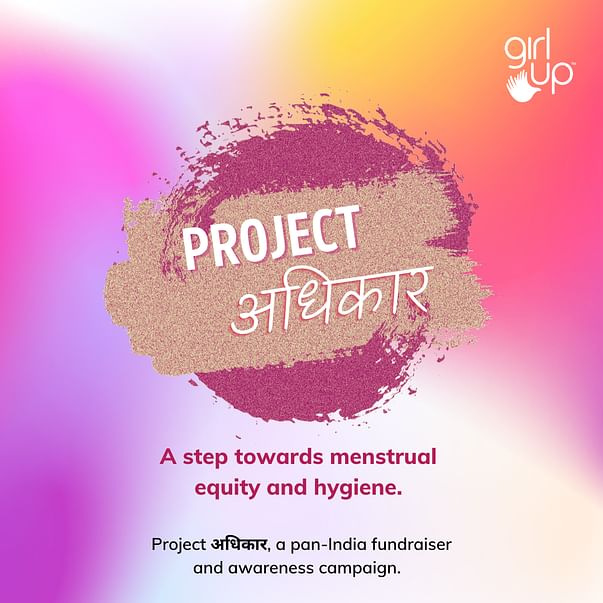 Only 36% of India's 336 million menstruating women use sanitary napkins. While the rest use rags, ash and husk sand which leads to a number of health risks.GirlUp India has taken a step towards menstrual equity and hygiene by organising Project अधिकार, a pan-India fundraiser and awareness campaign. For marking the World Menstrual Hygiene Day, observed annually on May 28, more than 100 adolescents will activate and distribute sustainable menstrual pads in underserved communities across 10 Indian cities.
We are excited to collaborate with Project Baala to make menstrual equity a reality in India.
Let's pledge to create a world in which every menstruator is empowered to manage their menstruation safely, hygienically, with dignity, where no menstruator is limited by something as natural and normal as their period.
Join us and take a step towards menstrual equity! With only INR 190, YOU can support the menstrual needs of 1 girl for 2 years through a Project Baala kit.
All the proceeds to GirlUp Lucknow will be used in procuring as many Project Baala kits as possible, which will be distributed amongst underserved communities. Even a little contribution from your side stands for something greater.